BJP jittery over Priyanka's entry: DCC president Eda Sudhakar Reddy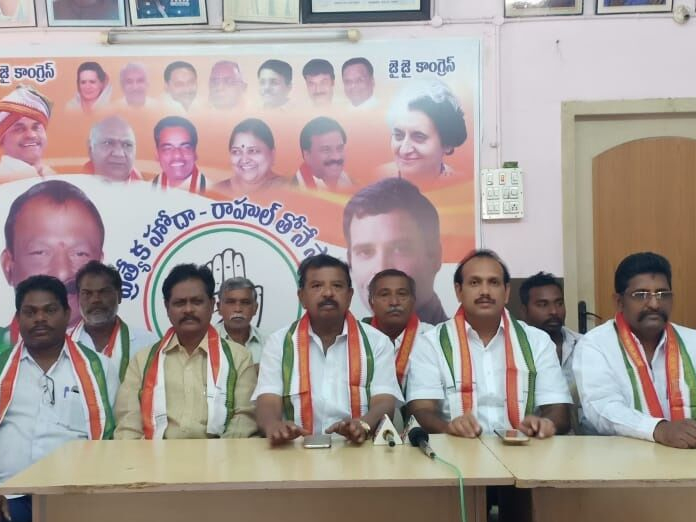 Highlights
DCC committee president Eda Sudhakar Reddy welcomed the political entry of Priyanka Vadra and compared her with the manifestation of the courage, talent, and charisma of Indira Gandhi
Ongole: DCC committee president Eda Sudhakar Reddy welcomed the political entry of Priyanka Vadra and compared her with the manifestation of the courage, talent, and charisma of Indira Gandhi.
Speaking at the DCC office in Ongole on Thursday, he said that the sensational announcement of Priyanka Gandhi appointed as the general secretary of AICC came as a blow to the Bharatiya Janata Party.
Sudhakar Reddy said that the appointment of Priyanka as the in-charge of Uttar Pradesh will boost the party morale and secure more seats for Congress in 2019 elections.
This unexpected step startled the BJP, he said, adding that Prime Minister Narendra Modi criticizing her shows how they were fearing her presence.
He hoped that Priyanka would also undertake a tour of Andhra Pradesh also in 2019 for the campaign of general elections.
He asked the cadre to get the promises of Congress party about Special Category Status to the state, fulfillment of all promises in the AP reorganization act into public and make Rahul Gandhi as prime minister in 2019.
He said that as the PCC president already clarified that there would be no alliance with any party, Congress party would contest all 12 constituencies in the district.
The PCC secretaries Yadala Rajasekhar, Gade Lakshmareddy, district general secretary Adinarayana Reddy, Kanigiri in-charge Pasam Venkateswarlu and others also participated in the programme.