Dance festival from today in Vijayawada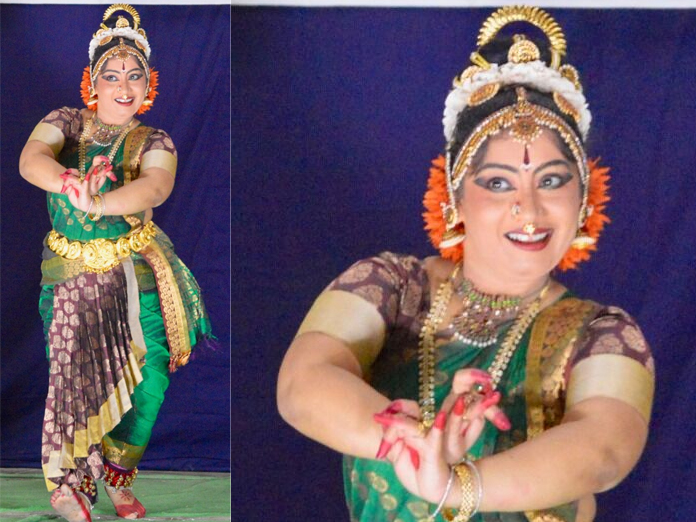 Highlights
We would like to arrange qualitative classical dances to the connoisseurs of the capital city, said Kiranmayi Desiraju, the founder and guru of Sri Kiranmayuri Kala Nilayam
Vijayawada: "We would like to arrange qualitative classical dances to the connoisseurs of the capital city," said Kiranmayi Desiraju, the founder and guru of Sri Kiranmayuri Kala Nilayam.
In a brief interview, Kiranmayi said that Sri Kiranmayuri Kala Nilayam has planned to organize a dance festival at Ghantasala Venkateshwara Rao Government College of Music and Dance from February 8 to 10.
She said that recently a dance festival was conducted at the same venue as a part of Vijayawada Fiesta. She thanked the officials of Vijayawada Municipal Corporation and Department of Tourism, Government of Andhra Pradesh.
While disclosing the details for the second session of the Dance Festival being organised, she said that the festival would start by the performance of Leela Samson from Chennai, the recipient of Sangeet Natak Akademi award and also Padma Shri awardee.
She performs Bharatanatyam with Harikrishna, Bhavajan, Radhe and Ashwini who belongs to her dance institute Spanda Dance Company.
On the second day of dance festival, a reputed Kuchipudi couple from Chennai, Jaikishore and Padmavani Mosalikanti, disciples of the dance legend Dr Vempati China Satyam, will present Kuchipudi duets and followed by Odissi solo by Kolkata artiste Atrayee Dutta on the same day.

On the concluding day, a special attraction is performance by four male Kuchipudi young artistes Raktim Chanda (Kolkata), Rama Koundinya (Srikakulam), Gangadhar Venkat (Hyderabad) and SV Deekshitulu (Hyderabad).
Kiranmayi requested the dance lovers of Vijayawada and surrounding areas to enjoy this dance flavour.