Parties erect flexies against Modi's visit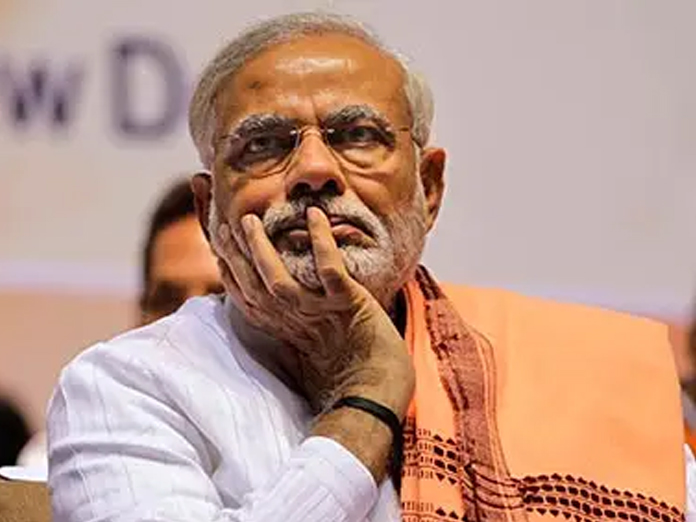 Highlights
The leaders of various parties and voluntary bodies erected flexies without mentioning their name opposing the visit of Prime Minister Narendra Modi on Saturday, oneday ahead of his visit
Vijayawada/Guntur: The leaders of various parties and voluntary bodies erected flexies without mentioning their name opposing the visit of Prime Minister Narendra Modi on Saturday, one-day ahead of his visit.
Vijayawada Urban TDP vice-president Katragadda Babu set up a flexie in his name using his photo. In the flexie, he asked Modi not to visit AP by calling him go back. The TDP leader also said Modi cheated people in the presence of Lord Venkateswara Swamy.
Some others erected flexie at Gananvaram Airport with Modi picture stating 'No Entry for Modi'. Besides, the leaders of the Left parties and Congress staged protest on the eve of Modi's visit.
Meanwhile Telugu Yuvatha leaders in Guntur city took out a bike rally with black flags to register their protest against PM Modi's visit on Sunday.
They conducted a bike rally from Gujjangundla to RTC Bus Stand Centre and questioned why Modi is visiting Guntur now, who did nothing for Andhra Pradesh.
Addressing the gathering, Telugu Yuvatha State leader Mannem Siva Naga Malleswara Rao questioned why Modi is visiting AP. He reminded that the PM denied SCS for AP and separate railway zone with Visakhapatnam as its headquarters.
Even Modi did not extend support for construction of Amaravati capital and failed to take steps for establishment of steel factory in Kadapa.
He criticised the BJP government for giving more importance to setting up statues. Telugu Yuvatha leaders Yellavula Ashok, Naveen and Pakapalati Srikanth were present.