MLA Badeti Bujji begins campaign ahead of polls in Eluru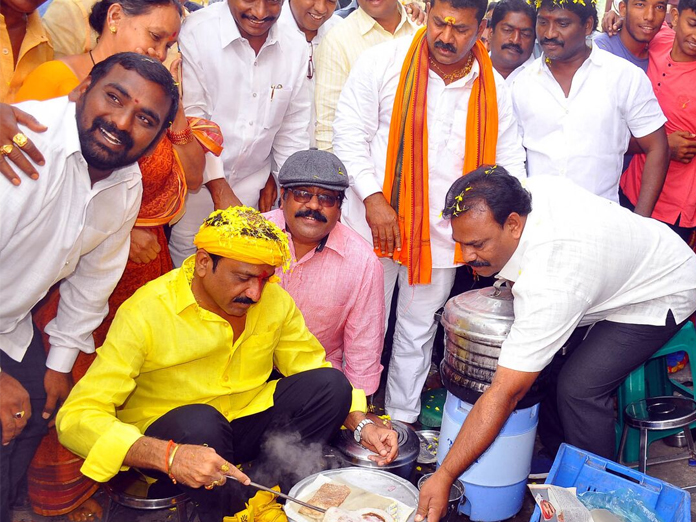 Highlights
Ahead of code of conduct during elections coming into force anytime from now, the local MLA Badeti Bujji began his doortodoor campaign here on Friday
Eluru: Ahead of code of conduct during elections coming into force anytime from now, the local MLA Badeti Bujji began his door-to-door campaign here on Friday.
He is explaining various government schemes to the people and asking them to derive benefit from them.
As part of the campaign, he mingled with small businessmen and roadside vendors to attract their attention. He also extended a helping hand to a roadside eatery owner by cooking the dosa himself.
He covered the 47 and 22 municipal divisions during the campaign.
The MLA explained to people about various programmes taken up by the government including Rs 10,000 financial help to women self-help group members under Pasupu-Kumkuma.