Mercedes rolls out three new models in Indian market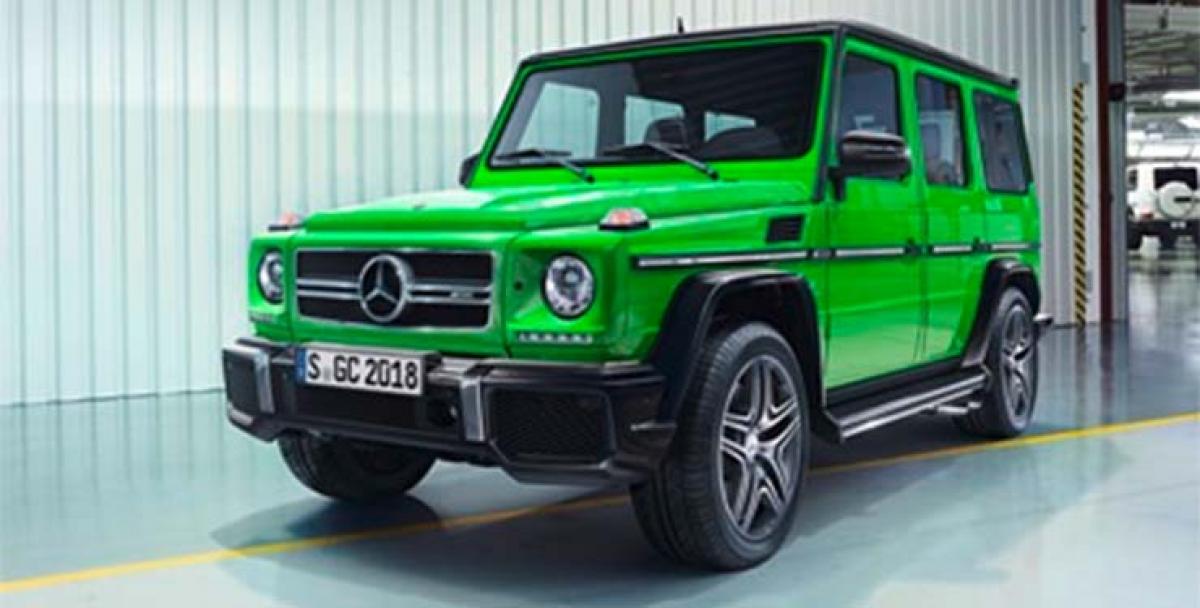 Highlights
Mercedes Rolls Out Three New Models In Indian Market. German luxury car manufacturer, Mercedes-Benz India, launched three new cars in India this week.
New Delhi: German luxury car manufacturer, Mercedes-Benz India, launched three new cars in India this week.
The manufacturer had planned to launch 15 cars in the country in 2015 and have launched nine so far, with the S500, S63 AMG, and the G63 AMG Crazy Colour Edition.
Mercedes, which planned to look for a strong double digit growth this year, has managed to sell 6,659 units from January to June. This has resulted in a 41 percent year on year growth for the manufacturer in India. The number of cars sold in the first half of 2015 is nearly equal to the total number of cars they managed to sell in 2012.
All the three cars, which were launched today, fall in the uber luxury performance segment. The cars come with steep price tags starting at Rs. two crores. The S500 coupe comes with a 4.7-litre, twin-turbo, V8 engine which can churn out a maximum of 453bhp and a peak torque of 700Nm.
The S63 AMG, derives its power from a 5.5-litre, twin-turbo, V8 which produces a whooping 577bhp and 900Nm. This car will be available for Rs. 2.60 crores. Apart from this, the G63 AMG, received new exterior paint schemes, labelled as the G63 AMG 'Crazy Colour Edition'.
The special model will be available in three paint schemes - solar beam, sunset beam, and alien green. This special version has been priced at Rs. 2.17 crores.
"It is never before that Mercedes-Benz has launched three exclusive luxury cars in a day. These three supremely exclusive cars live up to our claim of 'Best or Nothing' in the most detailed and compelling fashion," said Eberhard Kern, Managing Director and CEO, Mercedes-Benz India.
A new plant of Mercedes has started in Chakan from where the new generation compact SUV, GLA is being manufactured. Mercedes has managed to double their capacity to 20,000 units but has no plans to export any car from India.
Apart from these cars, Mercedes has brought the Designo concept to India. This will allow customers to customise their cars, from paint, to leather and also interior trims. All the options are given to the customer through an app and the price of all the enhancements will also be given to the customer immediately.
"Mercedes is targeting a strong double digit growth this year. Mercedes has also managed to touch three figure sales in the AMG performance car segment this year. The focus is on expansion and 15 new dealerships that have opened this year," added Eberhard while talking about the company's growth plans.