Say Hello To Ioniq: Hyundai's Hybrid Planned For India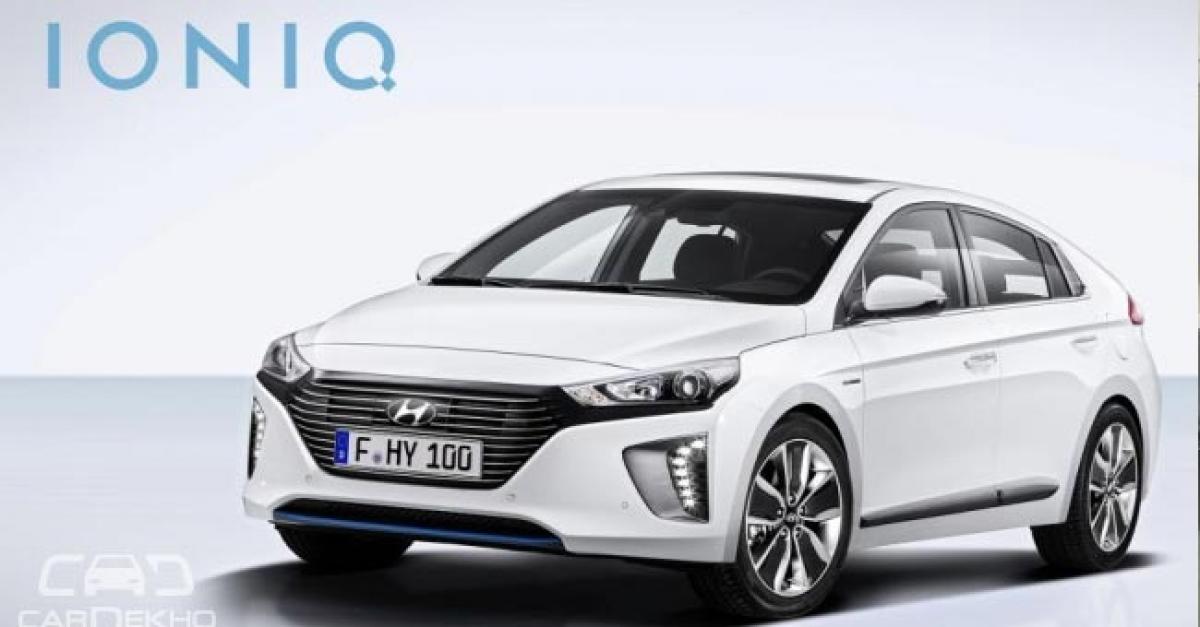 Highlights
With fossil fuel running out, alternative fuels have to be the ultimate future. But, till the time we reach there, hybrid cars can be seen as the next best option
With fossil fuel running out, alternative fuels have to be the ultimate future. But, till the time we reach there, hybrid cars can be seen as the next best option – something that is really picking up in our country. With more and more car manufacturers joining the 'hybrid race', special discounts from the government are also helping the cause. With the Ioniq, India's second-largest car manufacturer Hyundai seems to be eyeing this club. The Korean car manufacturer is planning to bring this plug-in hybrid car to India by 2017.
After making its debut at the Geneva Motor Show 2016, the Ioniq should hit the European markets first before the rest of the world. Globally, it will be available with three different powertrains – hybrid, plug-in hybrid, and electric. However, India will get only the plug-in hybrid variant which will be powered by an 8.9kWh lithium-ion polymer battery that has an estimated pure electric range of 50km. The electric motor will produce 61PS (45KW) of power, coupled with a 1.6-litre GDI four-cylinder petrol engine that can separately generate 105PS of peak power, along with 147Nm torque.
Looks-wise, the Ioniq sports a kamm-tail design which is similar to the popular Toyota Prius. However, it does manifest Hyundai's Fluidic design philosophy with its hexagonal grille and flowing character lines. The vertically stacked LED daytime running lights lend a distinct look to its front. On to the side, its 16-inch alloy wheels appear quite chic. The charging dock can be seen mounted on top of the left front fender. Stepping inside, the sporty all-black cabin along with a centrally mounted seven-inch infotainment system with a plethora of dials and buttons underneath looks quite futuristic and premium.
On the whole, the Ioniq appears to be a great bet for the Indian hybrid market. The only thing that could threaten its success can be the price-point. We surely hope Hyundai plays smart here and that the Ioniq doesn't suffer thanks to the same 'price syndrome' that did the Prius in for Toyota.
Source: cardekho.com