Rajan pitches for raising FDI in insurance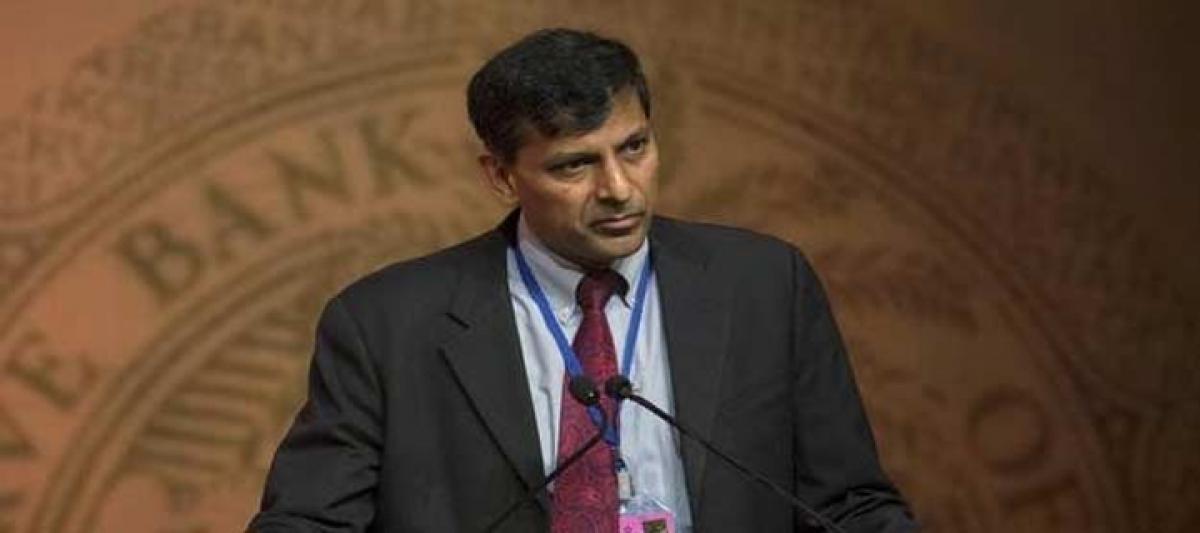 Highlights
Says it would create positive sentiment among foreign investors New Delhi (PTI): Parliament proceeds may be in a limbo but Finance Ministry's advisor ...
Says it would create positive sentiment among foreign investors
New Delhi (PTI): Parliament proceeds may be in a limbo but Finance Ministry's advisor Raghuram Rajan on Tuesday pitched for passing of a bill to allow 49 per cent FDI in insurance sector.A "FDI in insurance is an important bill. And to the extent possible early passage of the Bill would help the country substantially," the Chief Economic Advisor opined. Talking to reporters, Rajan said the passage of the bill would signal the reform process is continuing.
"These are issues for the country as opposed to issues that are purely political. We have waited a long time for this Bill to be passed and the sooner it is passed the better it would be. We are all aware of some of the constraints, but in my sense there are very few rational against (passage of) this bill," he said.
The Rajya Sabha was scheduled to consider Insurance Bill last week. However, it could not be taken up as the House witnessed continuous adjournments over various issues, including Coalgate scam and draft JPC report on 2G.A The Insurance Laws (Amendment) Bill, 2008, seeks to raise foreign investment cap from 26 per cent to 49 per cent.
Rajan said the two major finance bills -- Insurance and GST Bill -- should be put in the front burner. "If I get assurance on those two bills, it would create a much stronger sentiment that things are going in right direction," he said.
He further said the reform process was necessary to revive growth and given that the insurance Bill is almost close to 98 per cent agreed up on its passage "will give a signal to the markets, to foreign investors and will also help growth". Goods and Services Tax (GST) would, among other things, subsume sales tax, service tax, VAT and Octroi.
Rajan further said the government was looking at other sectors where FDI can be increased and the Pension Bill would follow suit once the insurance Bill is passed.A In the past decade, insurance companies have brought in capital to the tune of over Rs 32,000 crore, of which Indian promoters invested about Rs 21,000 crore.
"Insurance companies need more capital. Over next five years IRDA estimates another Rs 50,000 crore would be needed. Those Rs 50,000 crore are not going to come easily from Indian capital markets. A If FDI goes up to 49 per cent, foreign insurance companies will bring more funds, more technological capabilities," Rajan said.
Pitching for the importance of the insurance bill to be passed in the current session, he said, "Banks are the life-blood of a country. If we are allowing 74 per cent FDI in banks, then we must ask ourselves what is rational behind keeping it at 26 per cent for insurance".
Rajan further said: "At the time we are running a current account deficit (CAD), having financing capital come in into safer forms that is into long term investment like FDI would be also useful for financing the CAD," he said.
Govt to work for passage of pending bills: FM
New Delhi (PTI): With Lok Sabha passing the Finance Bill and Demands for Grants for various ministries, Government on Tuesday said it will continue with its efforts for passage of other bills on food security and land acquisition, which are "equally important".
"I don't think it is correct to say that with the passage of Finance Bill, the government's concerns are over or its interest is over. All other bills in my view are equally important and I think an effort must be made to pass them," Finance Minister P Chidambaram said outside the Parliament. Chidambaram's remarks come amid clear indications from the party that it was keen that the proposed laws on food security and land acquisition are passed in this session. To a question on whether he is hopeful that these bills will be passed in the Budget session itself, the Finance Minister merely said, "We are ready to debate and pass the bills."
There is speculation that the Houses could be adjourned sine die if the government fails to reach an agreement with Opposition, which is disrupting Parliament functioning on coal scam issue and demanding the resignation of Prime Minister Manmohan Singh and Law Minister Aswhani Kumar.
Interested in blogging for thehansindia.com? We will be happy to have you on board as a blogger.