EMC Launches an open, flexible and cost effective platform for surveillance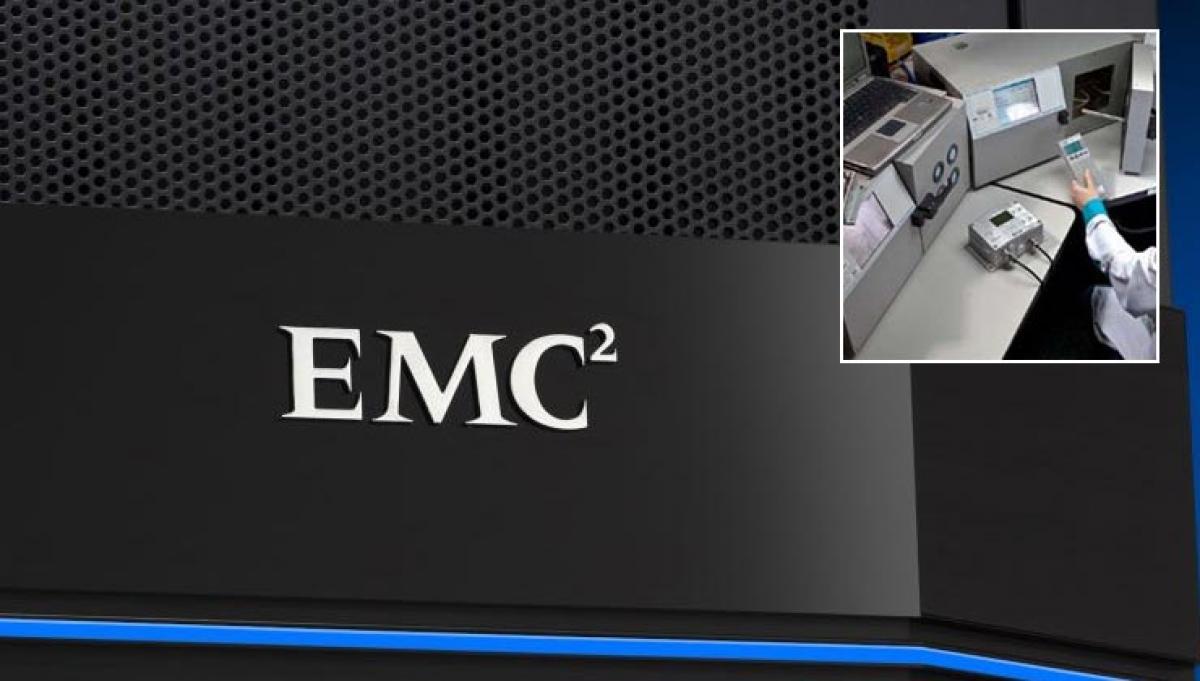 Highlights
EMC Launches An Open, Flexible And Cost Effective Platform For Surveillance. EMC India Center of Excellence (COE) announced the launch of Surveillance Lab in Bangalore today.
HYDERABAD : EMC India Center of Excellence (COE) announced the launch of Surveillance Lab in Bangalore today. EMC has made a multi-year investment to form the industry's largest, most advanced test and certification Surveillance Labs. The Surveillance Lab will help organizations to reduce the deployment risk and support requirements and also provide a proven, repeatable architecture and a known performance baseline for production environments.


With the government of India's increased emphasis on the development of smart cities, safety has become a major concern for all the stakeholders. Thus, making the role of technology extremely crucial, especially surveillance technology. Shielding people, infrastructure and critical data from deliberate or accidental threats is serious business—and it's a business that's growing at an unprecedented rate. In the present scenario, video surveillance has become the largest and fastest-growing component of the physical security industry in India.

Industry research released by IHS Technology forecasts the sales of video surveillance equipment to reach $26B in 2018, growing 2X faster than the overall IT market. The advancement made in technology and the increasing demand to strengthen the security has led to new requirements for video surveillance. Leading vendors in sectors like transport, manufacturing, IT, ITeS and government are quickly transitioning to the digital era, where large pools of high resolution video and data can be stored safely, retained and used for intensive analytics whenever required.

The new Surveillance Lab in Bangalore complements EMC's dedicated lab in North Carolina, USA that's been testing with partners for more than 6 years. To ensure the quality of physical security applications, which is supported with EMC's portfolio of products, EMC has partnered with the leading surveillance vendors. The lab will offer EMC Proven Solutions documentation for field sales, delivery teams and partners, Reference Architectures (RAs), white papers, technical notes and sizing guidelines, as well as technical presentations to the customers. The key features of the lab includes dedicated engineering team, partner testing & validation, proof of concept and test to fail philosophy.

"Security is one of the most important components of a smart city. The development of dedicated surveillance lab testifies our commitment to physical security. It also underscores our commitment to global surveillance market as well as the customers in India and across APJ. Our expertise in the technology and in the security domain offers leading physical security vendors a forum that will allow video surveillance workload to be more manageable and enable easy analysis of the available data," said Sarv Saravanan, Senior Vice President & General Manager, EMC Centers of Excellence – Asia Pacific Japan. He further added that "through this lab we aim at creating awareness about the importance of overall surveillance practice and also our advanced test/validation capabilities".

"As India strides towards developing smart cities, the pressure to develop cutting edge, scalable and proven security solutions is massive. EMC's Video Surveillance lab offers the private security vendors a platform that is open, flexible, cost-effective and is analytics-ready. EMC wants to be an enabler and strives towards developing purpose-built platforms that leverage its enterprise storage expertise and business partnerships that are focused on the growing security space," said Michael Gallant, Global Practice Lead, Surveillance & Security, EMC Corporation. He said "working together with our partners we want to offer customers integrated solutions that are customized to their needs for simple deployment and the management of large scale video data that is generated today."

Interested in blogging for thehansindia.com? We will be happy to have you on board as a blogger.