Hello Robot's New Ad Film for Taj Mahal Tea - a visual delight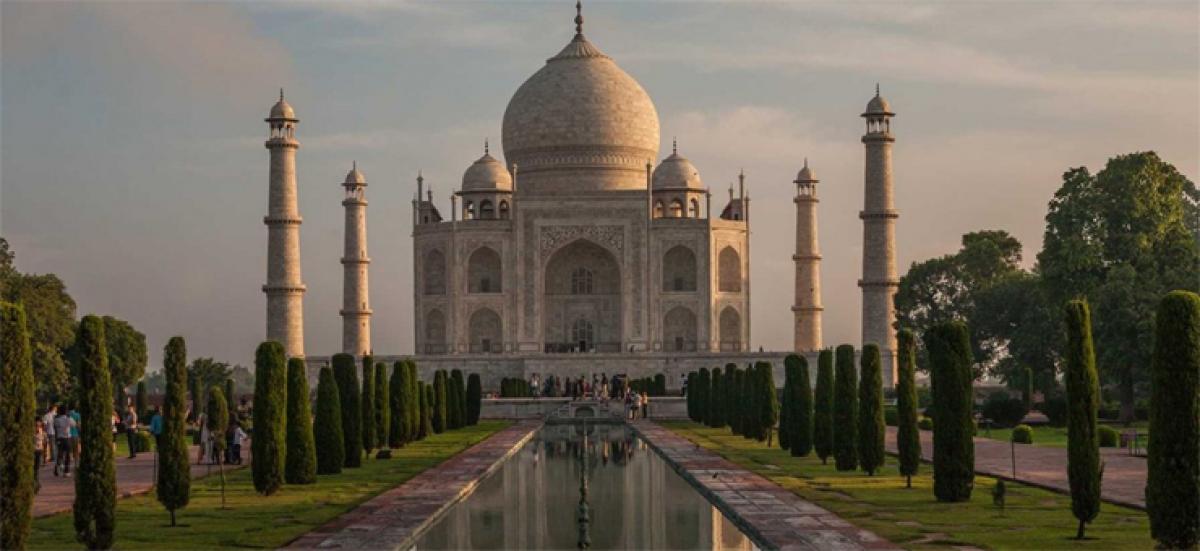 Highlights
Hello Robot's new ad film for Taj Mahal Tea beautifully accentuates the idea of music and tea connecting one and all.Combining the rich traditions of Chai and Kashmiri Santoor, Taj Mahal Tea serves up musical inspiration in beautiful Kashmir, to the delight of its waterborne community. The latest ad campaign of Brooke Bond Taj Mahal Tea features Rahul Sharma, the son of Santoor legend Pandit Shiv Kumar Sharma
Hello Robot's new ad film for Taj Mahal Tea beautifully accentuates the idea of music and tea connecting one and all.Combining the rich traditions of Chai and Kashmiri Santoor, Taj Mahal Tea serves up musical inspiration in beautiful Kashmir, to the delight of its waterborne community. The latest ad campaign of Brooke Bond Taj Mahal Tea features Rahul Sharma, the son of Santoor legend Pandit Shiv Kumar Sharma
The ad begins with renowned santoor player Ustad Rahul Sharma relaxing on his 'Shikara' on a breezy morning with Taj Mahal tea brewing in the kettle. Suddenly a boy approaches him on another shikara and asks him how santoor is played. Ustad Rahul Sharma pours Taj Mahal tea in a glass, takes a sip and begins playing the instrument. With the maestro playing his instrument in a trans like state, gradually, the melody strikes a chord with everyone on the lake and they all steer their shikaras towards that of the Ustad. He is joined by another man who starts playing sarod and the lake environ is filled with harmonious music. By the time Ustad Rahul is done playing, he realizes that he is surrounded by a swarm of shikaras. People on the lake applaud the performance and the ad finishes with familiar dialogues of "Waah, Ustad!" uttered by the boy from the opening shots to which Ustad replies. "Arey Huzoor! Waah Taj boliye!"
The music – The music was done by Taufiq Querishi- who is zakir hussains brother and a renowed music director/musician himself. Rahul and Paul (the director) and Sudhir (the Unilever client) worked on the music together and came up with this soulful melody
While Hello Robot's USP lies in their strong presence in abroad and that they give access to celebrity Hollywood talent for direction of Indian ad films, this ad truly brings out India's rich tradition. With Indian brands growing to a global style appeal in the way the ad films are shot, Hello Robot brings together the best of the two worlds- the leading film making capitals of the world to put together cutting edge talent and creativity in ad films.
Hello Robot also has the capability to produce ad films across myriad locations across India, Europe and USA. Theirs being a 'collective' approach brings together a blend of talent across technical experts and story tellers from across the world. It's clear that having a base in two of the largest film-outputting regions of the world has its benefits for both their Indian and US clients.
The ad creates a beautiful fusion of the rich cultural content and the cutting edge production technique to put it together viewers and hold them spellbound.