Rising Industrial Output and Renewable Energy Integration to Foster Growth: Ken Research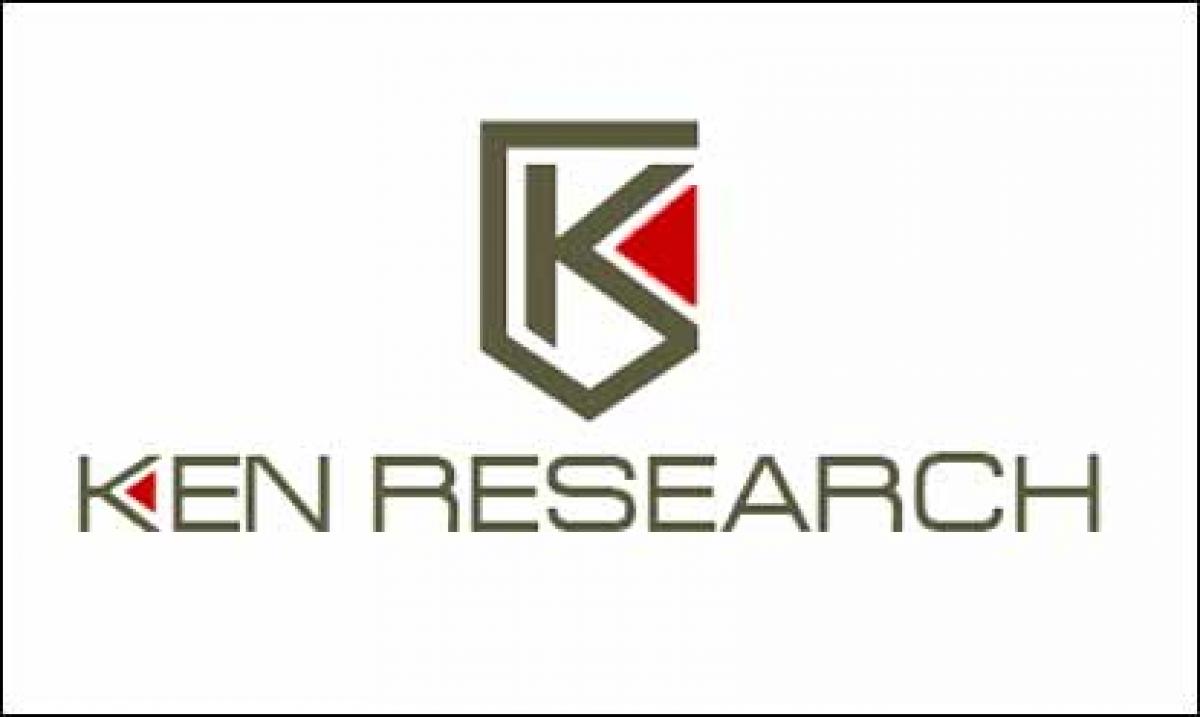 Highlights
Future Growth of India Reactive Power Compensation Market is expected to be led by private players and the growth in demand from the upgradation and replacement reactive compensators segment will further drive the market
New Delhi: India Reactive Power Compensation Market is expected to reach INR 20 billion by FY'2020

Future Growth of India Reactive Power Compensation Market is expected to be led by private players and the growth in demand from the upgradation and replacement reactive compensators segment will further drive the market
The market leader, ABB is expected to maintain focus on intensive R&D, product innovations and increased penetration to compete with other players in the industry
Ken Research announced its latest publication on "India Reactive Power Compensation Outlook to 2020" which provides a comprehensive analysis of organized and unorganized, the conventional and non-conventional power compensation reactors in India along with new equipment, upgradation and replacement demand. The report covers various aspects such as market size of India Reactive Power Compensation Market, segmentation on the basis of end users, Industries (Power Sector – TRANSCOS, DISCOMS and GENCOS and other sectors), by types (shunt capacitors, shunt reactors, static VAR compensators, variable series capacitors and FACTS devices), energy sources (renewable and non-renewable) and capacity (high tension and low tension capacitors). The report is useful for reactive power compensator manufacturers, wholesalers of reactive power compensators, system integrators, and new players venturing into the market.
The reactive power compensation market in India has witnessed a growth in recent years on account of rising industries and government utilities and entry of foreign players in India. The boost in growth has majorly originated from rise in demand for upgradation compensators, non-renewable and high tension capacitors in industrial reactive power compensation market in India. The reactive power compensation market in India is dominated by ABB which possesses a large product portfolio of compensation products catering to the industrial and power sector demand.
According to the research report, the India Reactive Power Compensation Market will grow at a considerable CAGR rate thus reaching INR 20 billion by 2020 due to incline in electricity consumption and demand, the need for the technology to reduce the losses and increase the quality of power in India.
"The government utilities and companies accounted for almost 22% of the revenues generated by the manufacturers while the rest of the revenue is generated by the private industries and power generation or T&D companies", according to the Research Analyst, Ken Research.
Key Topics Covered in the Report:
Reactive Power Compensators
-

Market Size by Revenue, Demand
-

Trends and Developments
-

Governmental Policies and Regulations
-

Competition and Market Share
-

Macro Economic Parameters
Key Products Mentioned in the Report
Harmonic Filter Capacitor Banks
Automatic Capacitor Banks
AccuSine+ Active Harmonic Filters
ReactiVar Hybrid VAR Compensator
Reactive Power Controllers
Companies Covered in the Report
India Power Transformer Market Outlook to 2019 - Export Demand and Favorable Government Policies to Propel Market
Indonesia Thermal Power Market Outlook to 2018 - Led By Increasing Electricity Coverage And Private Producers
Brazil Nuclear Power Generation and Equipments Market Outlook to 2030 - Planned Nuclear Power Plants to Drive The Market Growth