New rules likely to boost local shippers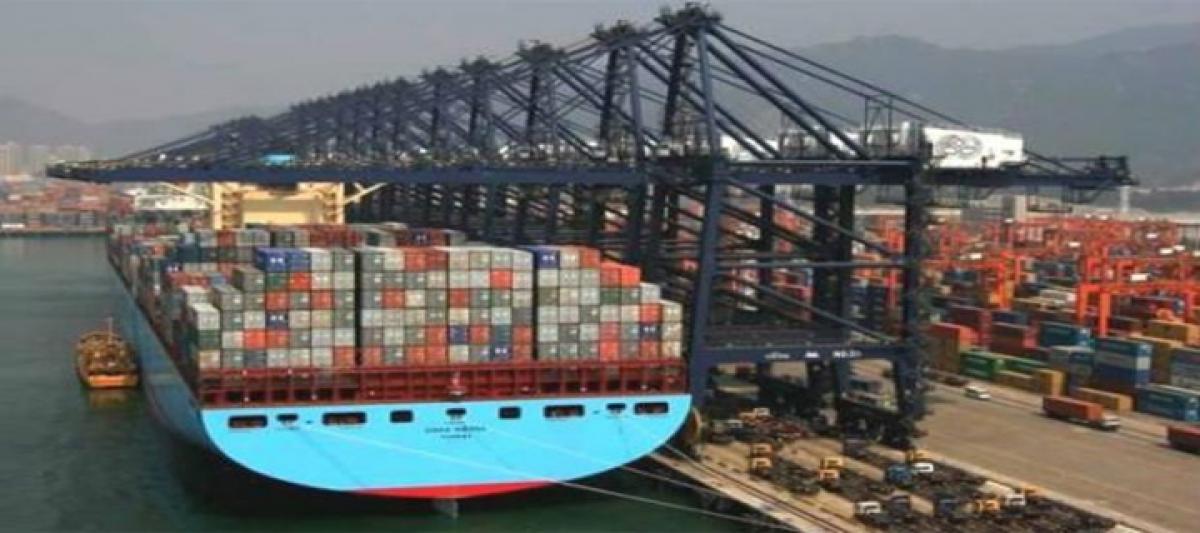 Highlights
Indian state-owned firms may have to give half their freight business to local shippers to help rescue an industry battered by the global commodities downturn.
Indian state-owned firms may have to give half their freight business to local shippers to help rescue an industry battered by the global commodities downturn.
The cabinet could as early as next month consider making it mandatory for state-owned oil, steel, coal and fertiliser importers to route at least half of their cargoes through local shippers as part of a broader agenda of prime minister Narendra Modi to shore up and protect the ailing sector, a government source said.
New Delhi is proposing that importers sign five-year contracts with local shipping firms in a move designed to shift freight business worth billions of dollars to Indian flag carriers and help boost shipping fleet companies like Shipping Corp of India (SCI), Mercator, Great Eastern Shipping and Essar Shipping.
Shares of shipping firms jumped as much as 12 per cent on Wednesday in a falling stock market.
In 2013-14, India paid about $57 billion in freight payments to foreign firms.
"We have already received comments from the related ministries on this proposal ... we hope next month the cabinet will consider this proposal," the government source said, adding that the 5-year contracts would help firms raise funds to expand their fleets.
Shipping minister Nitin Gadkari was not immediately available to comment.
India's total international trade increased by more than 230 per cent between 2000 and 2014, to 811 million tonnes last year, according to shipping ministry data, but domestic shippers saw their trade rise by just 26 per cent as they were edged out by international firms able to offer lower rates and quicker turnaround times.
The share of Indian trade carried by domestic firms sank to below nine per cent last year from more than a third in 1990, prompting concern about the industry's long-term viability.
The proposed measures are designed to reverse that decline and encourage investment and expansion.
"There is no incentive in the present shipping environment to buy vessels ... a grant of a 5-year commitment will be good for the industry and provide a comfort level to the lenders," said A K Gupta, chairman of SCI, the country's biggest ship operator.
Assured employability will encourage operators to increase Indian tonnage, and linking freight to international benchmarks "will be a 'win-win' for shipping companies, charterers and lenders," he told Reuters.
"Asset prices are at their lowest and this is a good time for Indian industry to invest," said Anil Devli, CEO of the Indian National Shipowners' Association.
A key part of the new proposal is to link the freight rates charged under the contracts to global benchmarks such as Clarksons and World Scale in order to bring greater transparency to rate setting and avoid local shippers setting up cartels.
The move fits Modi's 'make in India' push toward creating skilled jobs for millions of young Indians.
"As more Indian ships start participating in the regular carriage of Indian imports, other ancillary industries such as bunkering, ship repair and even ship building will grow," Devli said. Most foreign-flag vessels calling on Indian ports bunker, or re-fuel, in Singapore or Khor Fakkan in the United Arab Emirates, and don't hire Indian seafarers, Devli said.
"As of now, the (Indian) fleet is not enough to meet our requirements, but the shipping ministry has said companies will raise funds on the back of 5-year contracts to buy more vessels," said a person at Indian Oil Corp, which hires about 250 vessels each year for its crude oil imports.
Major international shippers who have increased trade into India over the past decade stand to potentially lose out if the new measures are implemented.
Non-domestic shippers carrying Indian freight include Frontline, Navig8 Chemical Tankers Inc, Hyundai Merchant Marine, Olympic Shipping, BW LPG and Avance Gas Holding, crude buyers and shipping sources told Reuters.
"Any rise in the reservation of cargo for national fleets is a cause of concern because it reduces the volume of cargo available for free traders, such as many Greek or Hong Kong ship­owners," said Arthur Bowr­ing, MD of the Hong Kong Shipowners' Association.