Soaring IndiGo seeks investors in battle for India's skies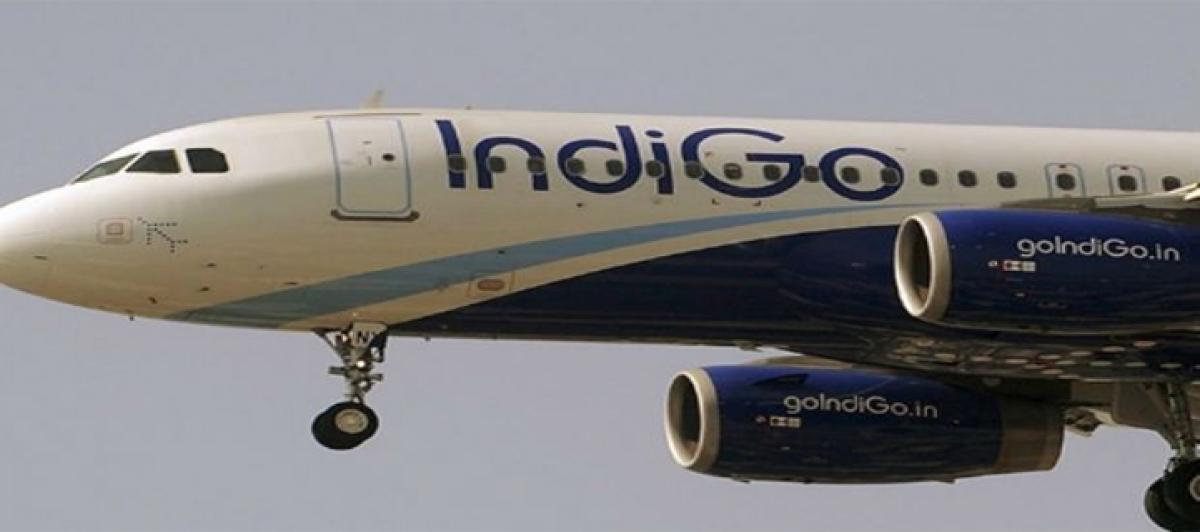 Highlights
Waiting for a flight at New Delhi\'s Indira Gandhi airport, law student Shweta Toppo explains why she mostly flies IndiGo, the upstart budget airline preparing for a stock market flotation next week.
Waiting for a flight at New Delhi's Indira Gandhi airport, law student Shweta Toppo explains why she mostly flies IndiGo, the upstart budget airline preparing for a stock market flotation next week.
"They're always on time, service is good and they're cheaper. For students that's always a good thing," said the 19-year-old, en route to her university in the eastern city of Guwahati.
Toppo is the only person in her family to fly, one of the millions of new air travellers making India a tantalising prospect for airlines.
They include IndiGo, India's only consistently profitable carrier, which hopes to raise about 30 billion rupees ($460 million) in the biggest initial public offering on the Bombay Stock Exchange in three years.
Although famous for its railways, India's patchy roads, vast distances and rising disposable incomes have led cheap flights to take off, with domestic air traffic more than trebling since 2005, according to the Centre for Asia-Pacific Aviation (CAPA).
Yet only 70 million of India's 1.2 billion citizens flew on domestic routes in the 12 months to March this year, making the market just a quarter of the size of equally populous China's.
Despite its vast potential India has proved painful for its airlines, most of which are beset by losses and laden with debt, while state carrier Air India has relied on government life support.
Defying the gloomy backdrop is IndiGo, which only started flying in 2006 but has risen rapidly to command almost 40 percent of its home market, the biggest share of any airline.
With its blue-purple-uniformed flight attendants, it is famed for its ultra no-frills approach, promising cheap fares, reliable service and a rare fixation with punctuality.
"We focus only on getting customers from point A to B safely along with their bags and serve food that will not make them sick," IndiGo president Aditya Ghosh told a pre-IPO press conference.
Air travel in India is mostly confined to the four in every 10 people who live in cities, out of the reach of hundreds of millions.
"It's not something 60 percent (of the population) would even consider," Shabori Das, senior research analyst at Euromonitor in Bangalore told AFP.
The frenzied competition for new customers among IndiGo, Jet Airways, SpiceJet and others has periodically burst out into fare wars.
"Most travellers don't really care about luxury as long they can get the cheapest price possible," Das said.
Pressure to be cheap adds to the difficulties in a market where steep taxes and duties make fuel, usually the biggest expense for any airline, up to 50 percent more expensive.
Aviation regulations are onerous and complex, while some Indian airports are barely up to the job -- a set of challenges that leads many to question how IndiGo pulled off its rise.
Industry insiders recall the then-unknown airline's arrival at the Paris Air Show in 2005, with an audacious order for 100 Airbus A320s -- unheard of for a new carrier.
Binit Somaia, director South Asia at CAPA in Sydney, describes a startup that was run like a big airline from its inception, with huge initial investment and an unusually well-qualified management team.
"IndiGo came in with the vision of becoming India's largest carrier," he told AFP.
Repeated record aircraft orders have allowed it to negotiate hard on price, and sticking to new, fuel-efficient planes that are easier to maintain has also reduced its costs.
IndiGo also has one of the country's biggest fleets -- 97 aircraft at present -- allowing it to fly more frequently than other carriers.
The budget carrier will open its share sale to the public on October 27 with shares priced between 700 rupees and 765 rupees, valuing the airline at about $4 billion.
It plans to use the proceeds to pay down debt and fuel its meteoric expansion further.
Despite the challenges of navigating India's skies, airlines seem undeterred from entering the fray, with new arrivals AirAsia India and Vistara making maiden flights in the past 18 months.
They see the potential to eventually make money in the Indian market, which although growing at double-digit rates lags behind other emerging economies such as Indonesia or Russia.
"India is the most under penetrated airline market, with less than 350 commercial aircraft flying domestically. It is a fraction of the size of say (US-based) Southwest Airlines," IndiGo president Ghosh said.
The sharp drop in oil prices has eased conditions for airlines, while the Indian government has pledged to address the briar patch of regulations.
While IndiGo's rise seems assured, some fliers still need convincing.
Arriving in New Delhi from Bengal, 15-year-old Nikita Shekhawat says she prefers the state carrier.
"IndiGo is cheaper than Air India but Air India is better quality," she said.