All that you need to know about MUDRA loans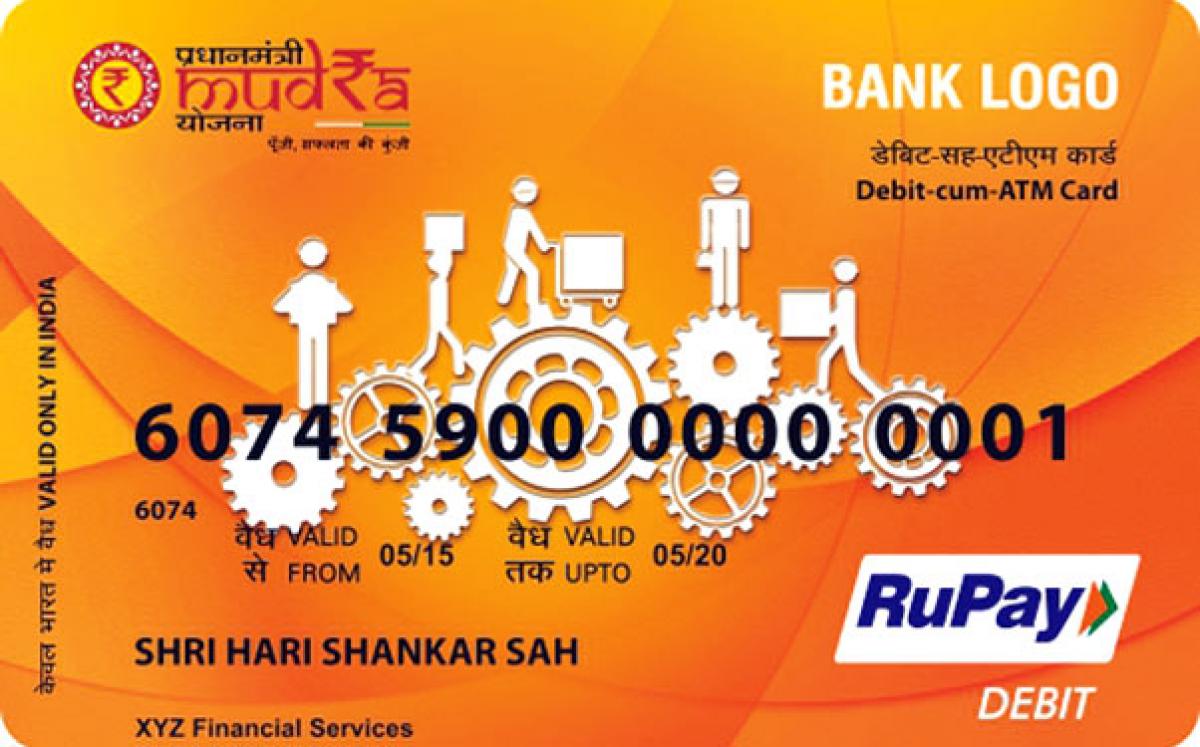 Highlights
The purpose of MUDRA is to provide funding to the small business sector. The government has identified the lack of financial support as the biggest bottleneck to the growth of small business in the country
The purpose of MUDRA is to provide funding to the small business sector. The government has identified the lack of financial support as the biggest bottleneck to the growth of small business in the country
Taking ahead the work of the previous governments in the area of micro, small and medium enterprises development, the NDA government has launched the Pradhan Mantri MUDRA Yojana under the Micro Units Development and Refinance Agency (MUDRA). This is a new institution being set up by Government of India for development and refinancing activities relating to micro units. It was announced by the Finance Minister while presenting the Union Budget for 2015-16. The purpose of MUDRA is to provide funding to the non-corporate small business sector. The government has identified the lack of financial support as the biggest bottleneck to the growth of small business in the country.
What does it offer?
Under the MUDRA Yojana, the following interventions will be funded namely 'Shishu', 'Kishor' and 'Tarun', which signify the stage of growth/development and funding needs of the beneficiary micro unit/entrepreneur and also provide a reference point for the next phase of graduation/ growth to look forward to.
1.
Shishu scheme covers loans up to Rs 50,000
2.
Kishor scheme covers loans above Rs 50,000 and up to Rs 5 lakh
3.
Tarun scheme covers loans above Rs 5 lakh and up to Rs 10 lakh
Eligibility of the borrower
Loans given to all non-farm income generating enterprises in manufacturing, trading and services whose credit needs are below Rs 10 lakh by all the public sector banks, regional rural banks, state cooperative banks and urban c-operative banks will be known as MUDRA loans under the PMMY. Essentially, all those who wish to avail loans below Rs 10 lakh for their micro units are eligible for the loan.
What about the
business plan?
About 27 basic project profiles for micro-units are prepared by the National Institute of Micro, Small & Medium Enterprises (NIMSME). These project profiles help the prospective entrepreneurs come up with a basic business plan. While this is not a comprehensive listing, it does provide a good idea of how to come up with a business plan. These include ideas like bakery products, tomato sauce manufacturing unit, computer assembling, paper napkins, dairy products, beauty parlour etc.
What is the process?
Once the beneficiary identifies an idea and comes up with a business plan, he is supposed to select the business category under which he wishes to avail the loan.
The beneficiary can contact the nearest public/ private sector bank where he/ she can apply for business loan under PMMY. The list of
institutions partnering in the
MUDRA initiative is available on the MUDRA portal. As on date, the following are partners in the MUDRA initiative.
Details of partnering banks/institutions
27 Public sector banks
17 Private sector banks
31 Regional rural banks (RRBs)
4 Co-operative banks
36 Micro finance Institutions (MFIs)
25 Non banking financial
companies (NBFCs)
An application form under this scheme will be available with each of the above listed institutions. This application form has to be submitted along with the documents for the approval of the loan.
Documents required
1.
Proof of Identity (Self-attested Voter ID/Driving License/PAN Card/Aadhaar Card/Passport/any other Photo ID issued by Government)
2.
Proof of Residence (Recent Telephone Bill/Electricity Bill/Property Tax Receipt (not older than 2 months)/Voter ID Card/Aadhaar Card/Passport/Domicile Certificate/Certificate Issued by a local authority)
3.
Applicant's recent photograph (not older than 6 months)
4.
Quotation of Machinery/other items to be purchases
5.
Name of the supplier/Details of Machinery/Price of Machinery
6.
Proof of Identity/address of the business enterprise (relevant licenses & certificates)
7.
Proof of Category (SC/ ST/ OBC/ Minority etc)
Apart from the above mentioned documents, individual banks could ask for other documents as needed. The banks are not supposed to take any processing fee and are not supposed to ask for any collateral. The repayment period is also extended to 5 years. But it is also made clear that the applicant should not be a defaulter to any bank or financial institution.
MUDRA is not a bank
MUDRA Bank is not a separate bank (like SBI etc). It is a government financing scheme to provide business loan to new small businesses in India. To get business loan under PPMY the candidate has to contact the nearest public/ private sector bank. MUDRA will be operating as a refinancing institution through state / regional level intermediaries. MUDRA's delivery channel is conceived to be through the route of refinance primarily to NBFCs / MFIs, besides other intermediaries including banks, primary lending institutions etc. The rate of interest will be fixed by the institutions time to time based on guidelines from the RBI.
MUDRA Card
After the loan has been sanctioned under MUDRA Yojana, the candidate will get a MUDRA Card, a card like the credit card which the candidate can use to buy business raw material, etc. Mudra Card will have a limit of 10 per cent of the business loan (subject to a maximum of Rs 10,000).
(The author has been working on issues related to Right to Information (RTI) for a decade. He is a data/information enthusiast, and passionate about governance and policy issues)
Rakesh Dubbudu
(Courtesy: Factly.in)