India Industrial Automation Industry is Expected to reach INR 197 billion by 2020 with Growth Driven by Rapid Adoption of Modern Technology backed by Cost Saving Features: Ken Research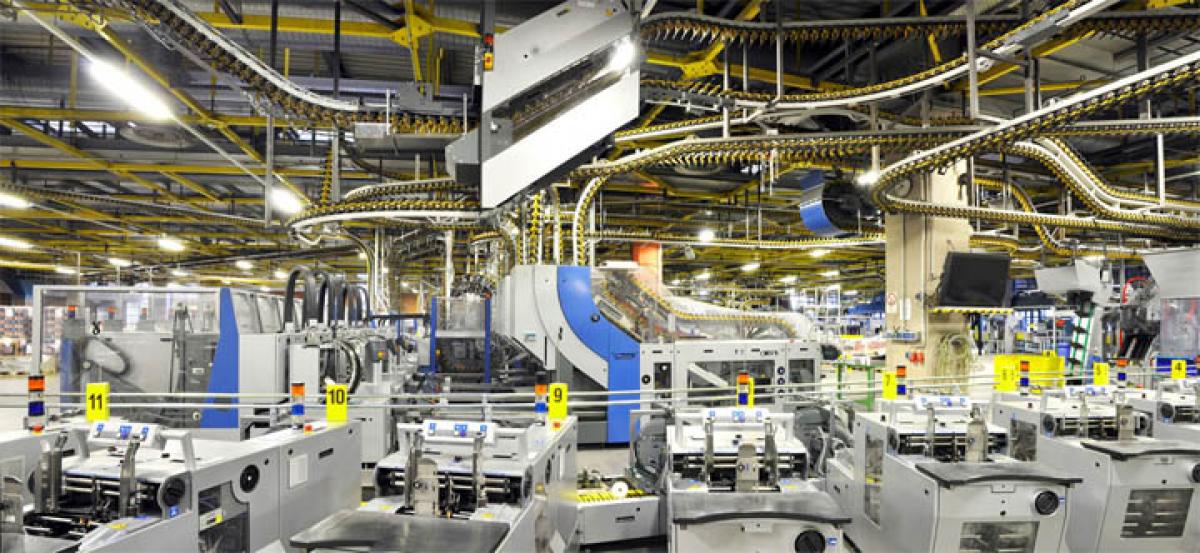 Highlights
Future Growth of India Industrial automation is expected to be led by increasing industrial growth which has led to growth in demand for Sustainable and Energy efficient products
Future Growth of India Industrial automation is expected to be led by increasing industrial growth which has led to growth in demand for Sustainable and Energy efficient products
Siemens Limited is the leader in Factory Automation. Siemens has been in the automation industry for more than 50 years and it has consistently advanced its technological process in accordance to the needs of the industry.
In the Process automation, ABB is the clear leader. It has a wide range of products catering to different market segments and industries, because of which company can respond faster and specifically to the new market requirements. Ken Research announced its latest publication on "India Industrial Automation Market Outlook to 2020" which provides a comprehensive analysis of the various aspects such as market size of the process and factory automation being an integral part of industrial automation.
The market is segmented on the basis of products, industrial network, applications, industry scale, imported and domestic procurement and control devices. The report covers market positioning of major players in factory as well as process automation along with their detailed company profiles.
The future outlook of the industrial automation with the major growth drivers and challenges, trends and development, SWOT analysis and macroeconomic variables are presented in the report. This report will help industry consultants, automation product manufacturers, system integrators, automation distributors, industrial units and other stakeholders to align their market centric strategies according to ongoing and expected trends in the future.
Innovation in Information Technology, increase in disposable income, rise in demand of goods and services augmented by increase in population, hike in salaries and wages of labour, emergence of middle class and other are some of the factors expected to drive the industrial automation growth in the future. With the development of the Indian manufacturing sector, there has been a need for more competitive edge in terms of productivity, profitability, safety and sustainable manufacturing processes.
The concept of semi-knock down manufacturing and domestic manufacturing is likely to increase in the future due to 'Make in India' initiative and relaxation of FDI policies in the manufacturing sector across different industries. In addition to this, exports of automation products will become competitive in the world market due to hike in interest rates by Federal Reserve in the United States.
The industrial automation market revenue are expected to augment at the CAGR of ~% from FY'2016 to FY'2020, reaching industry sales worth INR 197.0 billion in FY'2020 and is likely to sustain its control over manufacturing industries in the coming years.
In the coming future, industrial automation sector will witness deeper connections between the plant floor and the business along with the broader ecosystem which surrounds the manufacturer.
The industry will mark a closer association between engineers who are located at the head-office and employees at manufacturing plant located far distant places.
The Analyst at Ken Research recommends that In order to compete on a global level and produce quality products, Indian manufacturers need to aim at improving capital and labour productivity.
Moreover, hardening of industrial Ethernet networks are required to migrate to IPV6 that incorporate a stronger security model.