Bankruptcy law to improve ease of doing biz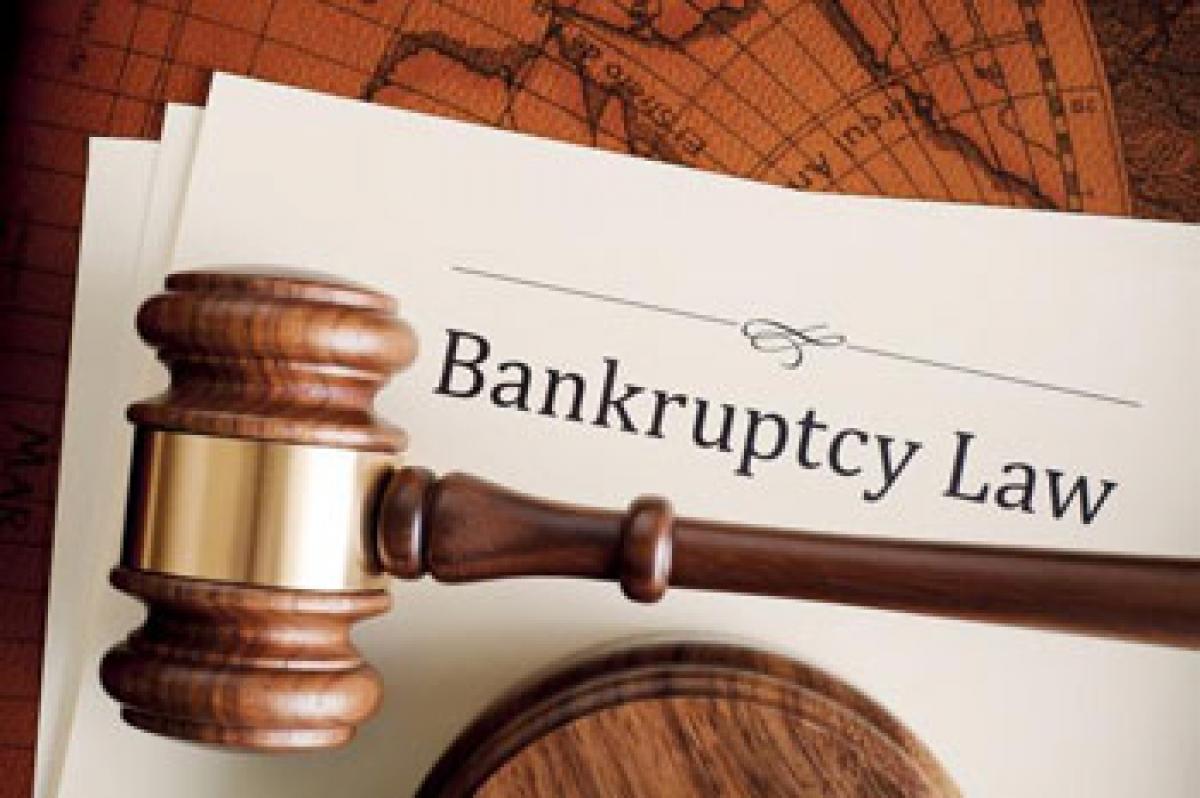 Highlights
Seeking to improve ease of doing business, the government on Monday introduced the \'Insolvency and Bankruptcy Code, 2015\' in Parliament.
New Delhi : Seeking to improve ease of doing business, the government on Monday introduced the 'Insolvency and Bankruptcy Code, 2015' in Parliament. It will provide for resolution of insolvency in a time-bound manner. Further, the bill also aims at promoting the investments, leading to higher economic growth.
The Code to designate National Company Law Tribunal and Debt Recovery Tribunal as the adjudicating authorities for corporate persons and firms and individuals, respectively
The code also provides for setting up of an 'Insolvency and Bankruptcy Board of India' to regulate professionals, agencies and information utilities engaged in resolution of insolvencies of companies, partnership firms and individuals.
"The Code also proposes to establish a fund to called the Insolvency and Bankruptcy Fund of India...," said the statement of objects and reasons of the bill tabled in Lok Sabha by Finance Minister Arun Jaitley.
It further said that a new legislation was needed to deal with insolvency and bankruptcy as the existing framework is "inadequate, ineffective and results in undue delays in resolution".
As per the proposed legislation, the corporate insolvency would have to be resolved within a period 180 days, extend able by a further 90 days. It also provides for fast-track resolution of corporate insolvency within 90 days.
Currently, there is no single law dealing with insolvency and bankruptcy. Liquidation of Companies is handled by the High Courts, individual cases are dealt with under the Presidency Towns Insolvency Act, 1909 and Provincial Insolvency Act, 1920.
The other laws which deal with issue include SICA, 1985; Recovery of Debt Due to Banks and Financial Institution Acts, 1993, Sarfaesi Act, 2002 and Companies Act, 2013.
The objective of the Code, the statement said, "is to consolidate and amend the laws relating to re-organisation and insolvency resolution of corporate persons, partnership firms, and individuals in a timebound manner for maximisation of value of assets of such persons, to promote entrepreneurship, availability of credit..."
It also seeks to balance the interest of all the stakeholders including alteration in the priority of payment of government dues. An effective legal framework for timely resolution of insolvency and bankruptcy, it added, would support development of credit markets and encourage entrepreneurship.
The Code would "improve ease of doing business, and facilitate more investments leading to higher economic growth and development". N K Premchandran (RSP) opposed the bill at introduction stage itself saying it was a defective piece of legislation, but later the lower House through voice allowed its introduction.
The Code seeks to provide for designating National Company Law Tribunal (NCLT) and Debt Recovery Tribunal (DRT) as the adjudicating authorities for corporate persons and firms and individuals respectively for resolution of insolvency, liquidation and bankruptcy. The proposed legislation separates commercial aspects of insolvency and bankruptcy proceedings from the judicial aspects.
In the order of priority, the first charge will be insolvency resolution process cost to be followed by secured creditors and workers dues for 12 months, unpaid dues to employees other than workmen, unsecured creditors, government taxes for two years, other debts, preference share holds and equity shareholders. It also provides for monetary penalty and jail term up to five years for concealment of property, defrauding creditors and furnishing false information.