IMT holds workshop on Supply chain Analytics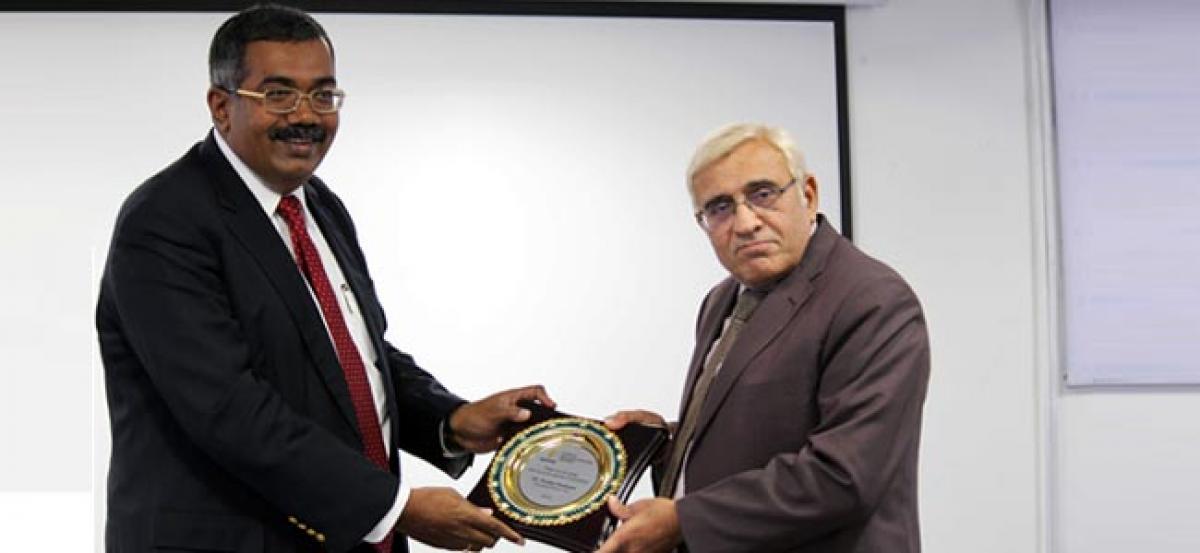 Highlights
IMT Hyderabad organised a one-day workshop on "Current State of Supply Chain Analytics and Its Future". As part of the Faculty Development Program (FDP) on "Teaching Supply Chain Analytics"
IMT Hyderabad organised a one-day workshop on "Current State of Supply Chain Analytics and Its Future". As part of the Faculty Development Program (FDP) on "Teaching Supply Chain Analytics" conducted by renowned operations management professor Dr. Sunil Chopra. Chopra is the IBM Distinguished Professor of Operations Management at Kellogg School of Management.
Dr. Chopra used a case study to discuss his teaching methodology. The case study addressed the issue of the centralization of a company's operations. Using this example, Dr. Chopra talked about pooling of uncertainties and the effects of centralization on service levels of a product. He emphasized that supply chain management involves the transfer of product, flow and information. With the advent of IT and analytics, this field is seeing many changes. For instance, previously companies were obtaining information from customers through a face-to-face means only. However, now companies can obtain information from the online medium as well. As a result, this has led to the development of new models in which businesses can work. Using examples of Amazon, Zara, Tiffany's, Blue Nile etc., Dr. Chopra went on to explain the changing dynamics of supply chains.
First, a panel discussion with the experts representing a specific player in the Supply Chain Analytics Ecosystem such as SCA User firms, SCA Application Provider Firms and SCA Consulting Firms.
The first panelist for the session was Mr. Ravi Prakash Mathur, Head Supply Chain, Dr. Reddy's Lab. He discussed how companies in the world today function with a network of value chains rather than a single value chain. He emphasized on the importance of companies to see how analytics fit into their cluster of value chains. While integrating analytics into their value chains, companies should ensure that the entire system is scalable and agile.
The second panelist of the session was Mr. Vinod Mathur, Senior Director, Strategic Services, JDA. Mr. Vinod emphasized that it is important for companies to see analytics as a top priority and integrate its use across all segments of the value chain. For instance, if analytics are used to improve demand forecasting, companies also need to ensure that their distribution network can match this demand. Otherwise, this will result in the formation of leakages across the value chain.
The third and the final panelist of the session was Mr. Syama Sunkara, Managing Partner, TCS. He talked about how businesses are working on merging analytics to improve their working. He gave many live examples of how analytics have been used to improve supply chain management in companies like Dell, Walmart, Tesco and McDonalds.
The session ended with the panelists discussing about how education institutions can contribute to the field of supply chain analytics. It was agreed upon that the lack of talent is one of the key problems faced in the industry and nurturing talent is essential. It is important that students should be able to bridge the gap between business and mathematics when solving a business problem. The session also focused on the major challenges faced by supply chain executives, which are: visibility, flexibility, and integration of global supply chains; demand volatility; cost pressures and customer satisfaction.
The workshop was attended by supply chain executives from across industries, faculty members teaching operations and supply chain management courses, research scholars and students who wish to take SCA as a career option.