Yes They Are In The List!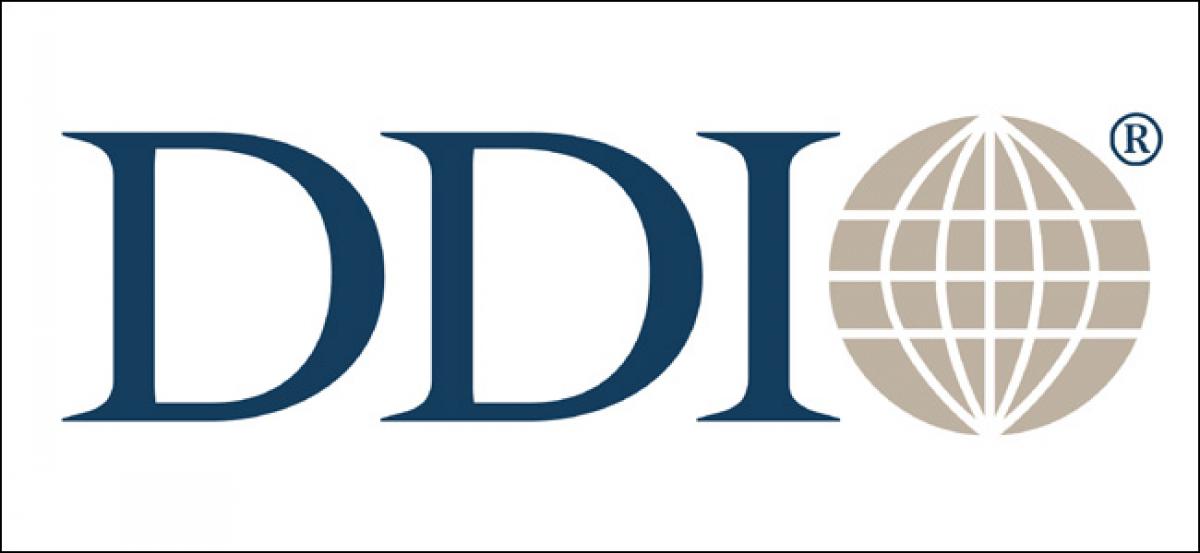 Highlights
It's finally out – the chosen 16 new emerging HR Leaders for 2015 – DDI- People Matters' 'Are You in the List?'winners.
Over 2200 HR Professionals compete to be in the coveted list
Mumbai : It's finally out – the chosen 16 new emerging HR Leaders for 2015 – DDI- People Matters' 'Are You in the List?'winners. The applied went through rigorous assessments, tests and interview to finally emerge as the winners. The process which started 8 months ago saw 2200 applications vying to be on the coveted list.
Global talent management expert – Development Dimensions International (DDI) has once again teamedupwith India's leading human resources media platform People Matters to identify India's emerging HRleadersthroughits initiative –'Are You in The List - 2015?', the 4th edition of India's first initiative toidentifyHR leadersin the making.
The chosen 16 include - Jay Thakkar-Head, Compensation & Benefits and HR Operations, Aditya Birla Housing Finance Limited; Neha Sharma – Senior Employee Relations Manager, ICICI Bank; Amit Papneja – Manager, Field Readiness, Asian Paints Ltd; AvijitShastri - Divisional Manager, Channel HR, TATA Motors; NiranjanaHarikumar – Lead – Learning and Organizational Development, Piramal Group; AanchalBhugra Kothari – Senior HR Business Partner – Reliance Industries Ltd.; SoumitraAcharya – Head HR Analytics, Mahindra & Mahindra; Kumar Abhimanyu—Participant –Career Acceleration Program, Reliance Industries Ltd.; Ali Imran Syed – Global Learning & Organization Development Manager, Avery Dennison; Benjamin Rajkumar – Manager – Leadership Development, Titan Company Ltd., Richa Singh – Senior HR Officer, HPCL; VarunTandon – Associate Consultant, Salto Dee Fe Consulting; Bhrigu Joshi – Head – Talent Management& Development, MakeMyTrip.com; ShailyRampalMisra—Associate General Manager, HCL Technologies Ltd; AbhinavIyer – Senior Manager, Wipro and Neha Saxena – Senior HR Business Partner, Adobe.
Speaking on the occasion, Amogh Deshmukh, Head of Sales and Marketing, DDI India said, "This is the fourth edition of `Are You In The List?' and the response that we have been getting every year has been extremelyencouraging with HR professionals across industries vying to be on this prestigious list. This year, thecompetition has been highly intense and rigorous and it is becoming increasingly difficult to choose the winner every year. This year we had 16 HR emerging leaders who were the winners of this prestigious award.
Commenting on the awards, Ester Martinez, CEO & Editor-in-Chief, People Matters said,"In the last 4 years, 'Are You In the List?' Awards have become the destination for many aspirational HR managers and also a process that many CHROs and HR leaders have dedicated tremendous time and effort. Over 7,500 participants have undergone the exhaustive 7-month process and over 200 HR leaders across the country contribute year-after-year to this award's process.At People Matters, our belief is that awarding the next generation HR leaders is a way to raise the game for the entire function."
About Development Dimensions International:
For 45 years, DDI has helped companies' worldwide transform the way they hire, promote, and develop their leaders and workforce. Our expertise spans every level, from individual contributors to the executive suite:
Talent Acquisition—Build accuracy and efficiency into every selection step. Our forward-looking tools and consulting expertise eliminate the guesswork and get results. Reduce turnover, abbreviate ramp-up time, and create a bottom-line business case for your talent acquisition process.
Leadership Development—Build leadership capability that ensures a steady supply of the right and ready leaders. Our development solutions address the skills and learning preferences of each level and are based on core leadership beliefs.
Succession Management—Identify leadership potential earlier, accelerate individual growth, and prepare leaders for key vacancies. We bring expertise, a roadmap, structure, and proven tools and methodologies to give your talent discussions and decisions clarity.
About People Matters:
People Matters is India's leading media platform on leadership, talent management, and organizational development. People Matters has a portfolio of channels, including a monthly print magazine, an active online community and offline events. Content is structured to provide accessible & practical information to help companies implement people practices and initiative successfully. It focuses on delivery of content by engaging with domain experts in India Inc. which sets the tone for future management debate and discussion, and inspires business leaders. People Matters is a platform where business leaders share their experiences, best practices and ideas which budding leaders and entrepreneurs can apply in their own careers and companies.