Poor results, negative global cues dent markets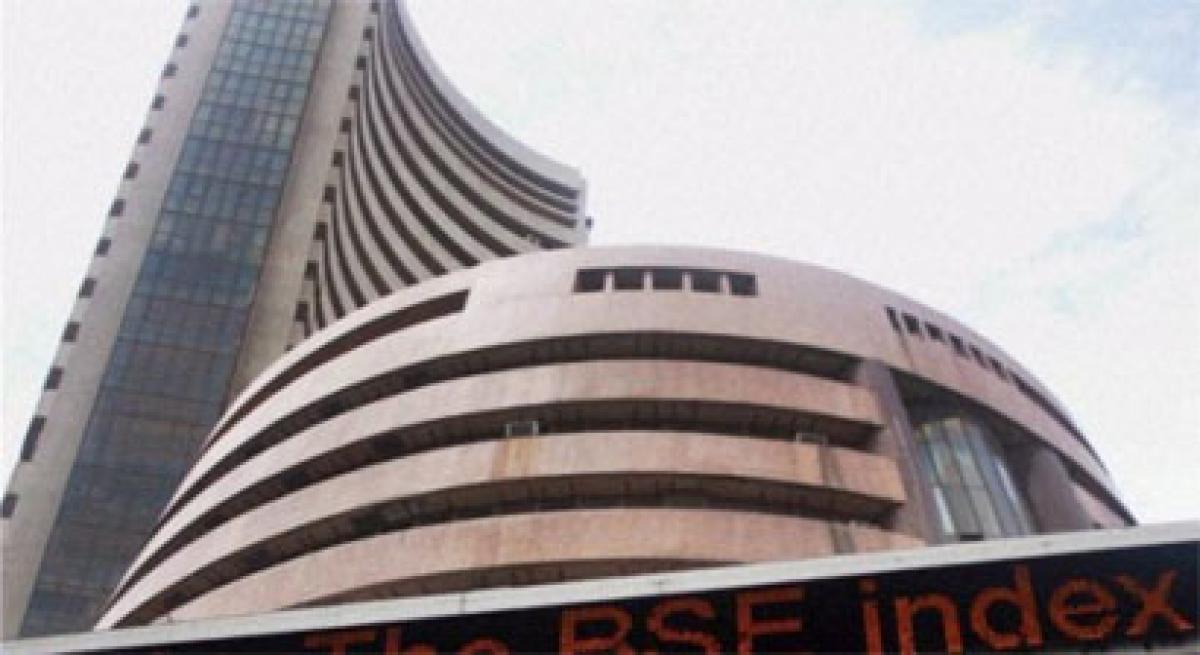 Highlights
Less-than-expected earning results, combined with negative European indices and a weak rupee dragged the Indian equity markets to their lowest levels in over 21 months on Thursday.
Less-than-expected earning results, combined with negative European indices and a weak rupee dragged the Indian equity markets to their lowest levels in over 21 months on Thursday.
Bearish sentiments led a barometer index of the Indian equity markets to recede by 430 points during the mid-afternoon trade session.
Indian markets continued to decline during the intra-day trade for the fourth consecutive session amid weakness in the European equity markets.
Selling frenzy by foreign investors led both the bellwether indices of the Indian equity markets to touch their new 21-month intra-day lows. The bellwether indices even touched new 52-week lows during the intra-day trade.
The Indian VIX (volatility index) breached the 23,000-level, portending to sustained volatile trading sessions.
Initially, both indices opened on a weak note, following Wednesday's decline in the US markets and a steep fall in the Japanese index.
The selling pressure was accelerated by absence of any fresh positive trigger and below expected third quarter (Q3) results by the likes of banking major -- State Bank of India (SBI).
The decline of crude oil prices below $30 a barrel (one barrel is equal to 159 litres) kept sentiments subdued.
Investors' doubts over the central government's ability to perk up investments dragged the markets lower.
In addition, a weak rupee unnerved investors. It opened lower at 67.95 to a US dollar from its previous close of 67.84 to a greenback.
Investors' confidence was further eroded by hawkish comments made by US Fed chairman Janet Yellen to the US House Financial Services Committee on late Wednesday.
During her semi-annual monetary policy testimony to the committee, Yellen said that the US is unlikely to go in for a stimulus and that the rate hike cycle will continue.
The barometer 30-scrip sensitive index (Sensex) of the Bombay Stock Exchange (BSE) plunged by 430 points or 1.81 percent.
It has lost over 858.07 points or 3.61 percent in the last three sessions.
Similarly, the wider 50-scrip Nifty of the National Stock Exchange (NSE) traded deep in the red. It was down by 125.30 points or 1.74 percent at 7,090.40 points.
The NSE Nifty touched a new 52-week low at 7,061.80 points. Nifty traded at its lowest levels since May, 2014.
It has slide by 273.4 points or 3.78 percent during the last three days trade.
The S&P BSE Sensex, which opened at 23,758.46 points, was trading at 23,328.96 points (2.00 p.m.) -- down 429.94 points or 1.81 percent from the previous day's close at 23,758.90 points.
During the intra-day trade, the Sensex touched a high of 23,758.46 points and a low of 23,236.84 points -- its new low in 52 weeks.
The BSE market breadth favoured the bears -- with 2,200 declines and only 319 advances.
"Negative European markets, coupled with disappointing results and a weak rupee supported the panic selling. The slump in crude oil prices and Yellen's remarks yesterday added pressure on the markets," Anand James, co-head, technical research desk with Geojit BNP Paribas Financial Services, told IANS.
Vaibhav Agarwal, vice president and research head at Angel Broking, elaborated that selling pressure showed no signs of receding with markets continuing to witness across the board selling with an advance decline ratio of 1:4.
"Global headwinds and tepid growth in earnings continue to worry markets. However, we do expect some value buying to emerge at lower levels and arrest the slide," explained Agarwal.
Nitasha Shankar, vice president for research with YES Securities, cited that broader markets underperformed headline indices, as selling was seen across the board.
"PSU bank index is, however, witnessing minor short covering rally after massive sell-off," Shankar noted.