Budget Expectations from Healthcare Industry- 2016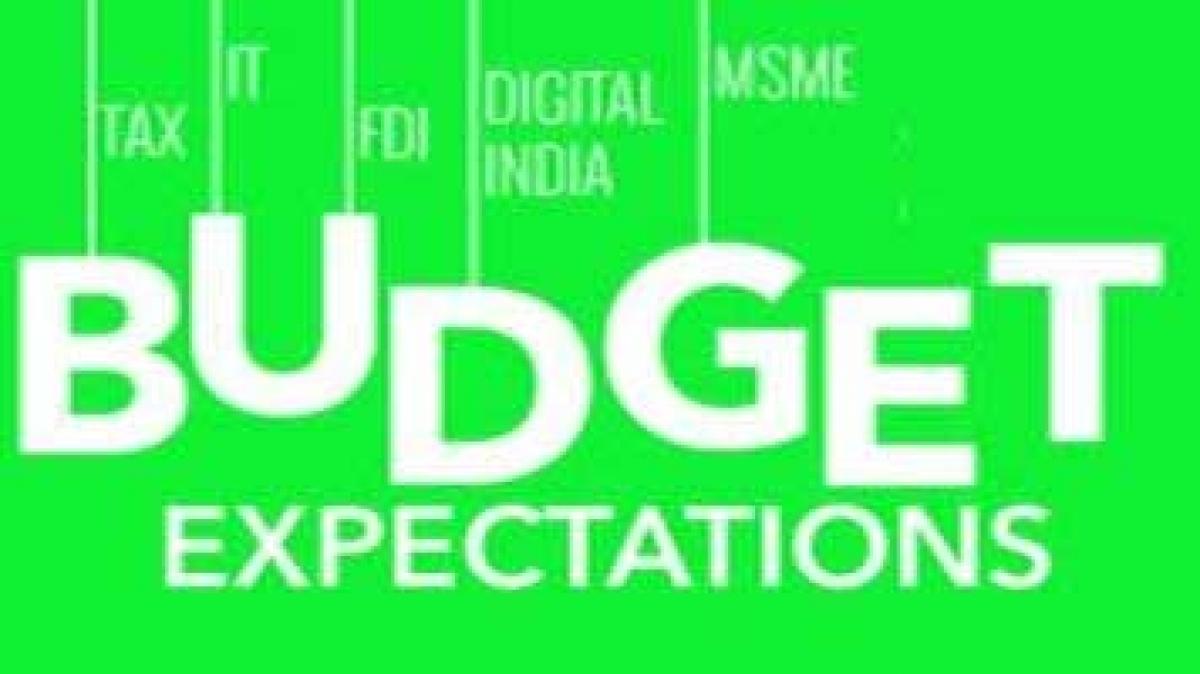 Highlights
India has come a long way in healthcare with the life expectancy almost doubling from what it was in the 1940's. The public sector contribution to healthcare remains at around 1%. While health has largely been seen from a context of social sector it is important to realise that health can be a driver of GDP.
India has come a long way in healthcare with the life expectancy almost doubling from what it was in the 1940's. The public sector contribution to healthcare remains at around 1%. While health has largely been seen from a context of social sector it is important to realise that health can be a driver of GDP.
GDP spending would need to increase in line with the proposed increase to 2.5% by 2020.Availability of infrastructure and trained manpower remains a challenge. Private contribution could come if Healthcare were given the infrastructure status. Service tax exemption on healthcare education would also act as an incentive, where this could be further invested in improving the educational facilities.
Through an extension of its Skill India and Start-up India Initiatives, a clear policy would need to be drafted to expand & initiate the following;
Create a strong talent pool of scientists and encourage innovate through promotion of on-going Industry-academia collaborations in both curriculum design and training and collaborative research.
Venture capital funds focused on investments in biotechnology and biomedical engineering, all contributions to these special funds should be eligible for weighted average tax deduction.
Dynamic (as against a set format) education syllabus to support the requirements of the industry for research and development and bring in parity to those completing these courses with other certified staff (for example the Vision Technicians under the NSDC need to be recognised as hospital staff by the Accreditation bodies such as Quality Council of India).
Reduce cost of care and encourage training by bringing 'Other' diagnostic equipment and consumables under the lowest slab of Customs/Central Excise Duty.
Revamping the Central Universities with a Industry Representation to nurture talent and to act as sourcing channels for the industry
Encourage setting up of hospitals in tier 2 cities by extending the tax break, thereby increasing the number of job opportunities in these locations.

Policies for newly launched start-up (recommendations for healthcare start-ups)
Healthcare – delivery, devices and education have a number of gaps in India. These are veritable opportunities for Healthcare start-ups. Focus on Make for India!
Health Start-ups would need to start by identifying high impact problems which can be solved through effective use of technology and innovation. Share best practices.
Focus on Big Data and Preventive Care (primary care especially home based screening) seems to be aligned with the Government's intent and this would again reduce the burden on the Indian Health system which is more reactive than proactive towards healthcare.
Leverage Mobile connectivity and digitalisation to enhance access, availability and affordability of health care (the main barriers to health in India)
There is also a large potential to leverage technology inputs through the proposed biotech incubators and industry academia linkages. This could result in a more structured approach towards the enterprise.
IP is a critical component towards the valuation of an enterprise and it would be important for entrepreneurs to utilise the concessions and support provided under the new plan (with reduction up to 80% and facilitators)
Suggestions to increase GDP spending and efficient utilization of funds, reforms for medical devices sector focusing on 'Make in India'.
The Govt would need to be clear about its "India", health care agenda. Policies would need to be tailored for India in terms of programmes, insurance or trained and qualified human resource.
Enable a paradigm shift to proactive rather than reactive health care through healthy living, with a focus on prevention and primary care through greater public spending on prevention, individual incentives for healthy living and broader engagement of multiple stakeholders.
Active Pharma Ingredient should be manufactured as it is large part of generics in India. This if focussed on could provide high quality and affordable drugs and IP would increase and would also contribute to the India Pharma Market.
Bio-Technology Parks needs to be established and strengthened to support existing and new entities. With an adequate research personnel and equipment, technology could be developed and thereafter licensed out to manufacturers.
Integrated manufacturing hubs could be created to collocate complementary and ancillary manufacturing companies. If we want to truly MakeinIndia, the manufacturing ecosystem would need to be nurtured with technology, capital and skilled resources.
Reduce the Customs duties on spares. Currently the entire device if imported attracts a duty of 11%, however if a printer (thermal) or power cable needs to be brought in, it is considered a generic device and attracts 30%. This indirectly pushes up the cost of healthcare as the incremental costs are borne by the end-user (patient)

Measures to protect Indian healthcare and pharma trade from market volatility
Reduce cost of capital for the trade through reduced interest on borrowing would allow them better cash flow and help make them more competitive in the international markets.
Urgent need to establish a Central Directorate for Medical Devices. Currently the DGCI looks at around 10 devices that have been notified, and the Proposed Amendment to the Drug and Cosmetics Act, looks adding 2 members as experts to the DGCI.
Allow Certification of Indian manufactured products by a central body (DGCI or QCI) and make them eligible for public procurement.
Currently devices with FDA and CE certification are preferred. Getting them is laborious and often superfluous for companies not looking at export. By having our own certification body quality could be ensured and would also help promote local cost effective options.
Need to have a control in place to ensure that technology imported is vetted and evaluated to register these devices. Today imported devices without any quality check can be brought into our country and used without approval.
Leverage the new diplomacy initiatives to open large markets such as China to remove protectionist regimes.
Improved Cold Chains would ensure vaccines and critical medicines are not spoilt by the climate fluctuations.
​
​
By Dr Kaushik Murali - President Medical Administration, Quality & Education, Sankara Eye Foundation India
​