Gits Food bets big on AP, TS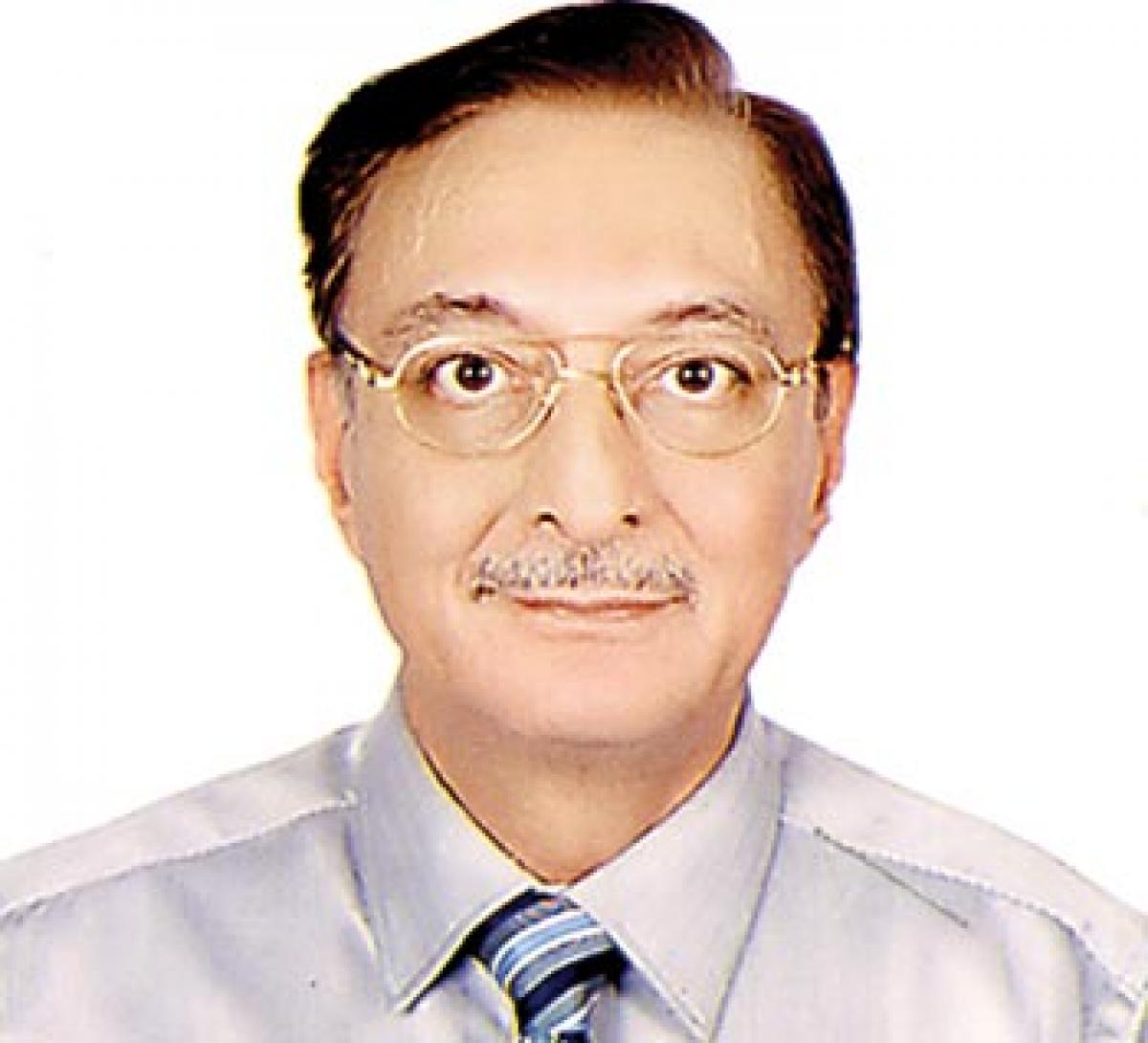 Highlights
Established way back in 1963, Gits Food Products Private Limited has played pioneering role in the growth of packaged foods, instant mixes and food processing industry in the country.
Pune-based company, which is into food processing and ready-to-eat foods, rues high taxation in two Telugu states
Established way back in 1963, Gits Food Products Private Limited has played pioneering role in the growth of packaged foods, instant mixes and food processing industry in the country.
Beginning with dehydrated soup mixes, the Pune-based company soon expanded its product range to instant mixes of South Indian delicacies such as idli and dosa as well as North India's gulab jamun.
It presently offers a wide range of ready meals, instant mixes, dairy products and others, catering to both domestic and export markets. Though present across India, the company gets a large chunk of its revenues from states like Maharashtra, Gujarat and West Bengal. Now, it has turned aggressive on Andhra Pradesh and Telangana markets.
"Andhra Pradesh and Telangana offer huge growth potential for our company and we expect them to become key markets for us in the time to come. But the main challenge for us is an exorbitantly high tax (VAT) of 14.5 per cent on the packaged foods in the two states.
AP and TS governments should take cue from Gujarat and bring down the tax to zero if they want food processing sector to grow there", M A Tejani, Joint Managing Director, Gits Food Products Private Limited, tells The Hans India in an exclusive interview in Pune.
Excerpts:
You have vast experience in food processing and know ins and outs of the sector. So, what challenges does this key sector face in India?
Food processing industry is not able to make good progress because of various constraints. The constraints are not only infrastructural, but also in terms of produce availability.
In India, most of agricultural varieties cultivated are of table varieties, not processing varieties that give higher yields after processing. Price fluctuations, lack of availability, lack of transport facilities, seasonal impacts are also affecting the sector. Apart from that, Food Safety Standards Act has also created lots of unintended hurdles for the industry.
It's a recent Act aimed at consolidating existing legislations. However, some senior officials who implement the Act have no prior understanding of the food industry. So, we are facing problems because of misinterpretations and lack of understanding. Many existing companies are not willing to expand their operations because of these constraints.
Some diversified conglomerates such as ITC are also into this sector now. In this backdrop, how competition is shaping up for companies like yours?
Majority of companies in food processing sector are small and medium enterprises (SMEs). So, we can't say there is competition in real sense because the big giants simply overpower the SMEs.
The only way for SMEs is not to make the products being sold by the giants. For example, potato chip is very localised item. Then Uncle Chips came as a national brand. Some others also tried, but they did not succeed. Lay's chips (a brand of PepsiCo) came in and wiped out everyone in the market.
Subsequently, ITC could come out with Bingo and compete with Lay's chips because both the companies are of the same size. Earlier, there used to be SSI reservations under which some products were reserved for small scale companies. It's not the case anymore and SMEs have to compete with giants these days.
How Gits Food is doing now? Do you have any expansion plans?
Ours is a 50-year-old company and it has been growing steadily over the years. Now, we want to expand our production capacity by at least four times. But we don't have enough land here to go for that kind of expansion.
And it's not easy to set up facilities at a new location as quality and monitoring issues will crop up. So, we are trying to increase production in the existing facilities by replacing machinery with more efficient one. But there is a limit to that.
Our turnover was in excess of Rs 100 crore last year and we expect it to touch Rs 500-crore mark once we expand our facilities by four times. A range of products, not a single product, is driving our growth. Exports account for nearly 40 per cent of our revenues and we are the leader in exports in this domain.
How do you differentiate yourself from the competition?
What we are trying to do now is to specialise in regional varieties. Therefore, we have special products for Gujarat, West Bengal and South Indian markets. We also have North Indian specialties. For some products like gulab jamun and South Indian varieties, there is market across the country.
Our idli and dosa instant mixes are very popular in Gujarat, northern and eastern parts of India, where people don't know how to prepare them at home. But some regional products can be sold only in the respective State. We differentiate ourselves by offering unmatched quality, attractive packaging and great taste. And we don't use harmful preservatives.
Are you planning to enter into any new categories?
We have our own in-house laboratory and are developing many new products. But we are not able to launch them because of space constraint at our manufacturing facility in Pune. We can launch them once we expand. Our plan is to launch more dessert mixes, dairy products and regional specialties.
What are your expectations from Andhra Pradesh, Telangana markets?
India has become cosmopolitan and people are migrating from one State to other in search better opportunities. Punjabis, Gujaratis and people from Bengal have settled all over the country, including AP and Telangana, because of IT revolution. We are targeting such people in our marketing campaigns. Both the Telugu states offer huge growth potential for Gits Food as they are home to large populations and also affluent sections.
AP and Telangana are developing like anything. New capital is coming up in AP. These two states will have explosive growth. Moreover, there is not much food processing industry in AP and TS. At present, Gujarat, Maharashtra and West Bengal contribute more for our top line and we expect the two Telugu states to make similar contribution to our revenues and become key markets soon.

Do you face any taxation issues in Telugu states?
Yes, there is very high local tax (VAT) of 14.5 per cent on processed food products in the two states, driving up their prices by almost 20 per cent. In Gujarat, government has recognised importance of processed foods and reduced the value added tax (VAT) on them to zero. Maharashtra has also reduced the tax to 5 per cent.
Because of this high taxation in AP and TS, processed items like ghee are being billed as milk power which attracts only 5 per cent tax. It is better governments in AP and Telangana reduce VAT on packaged foods to zero. Globally, food products don't attract taxes and if there is any tax at all in some countries, it will not exceed two to four per cent.
How do you plan to penetrate the two Telugu markets?
Man power availability is a problem in the two states because of presence of IT sector. We are looking at different ways and trying to develop multi-level marketing channels wherein individuals keep the stock at home and sell in the neighbourhood during spare time. That way, they can get some additional income. We are looking for individual promoters in AP and Telangana. Once we have them on board, we can launch the initiative.