Vistara's new aircraft seating configuration aims to bring its unique product and service offering to more markets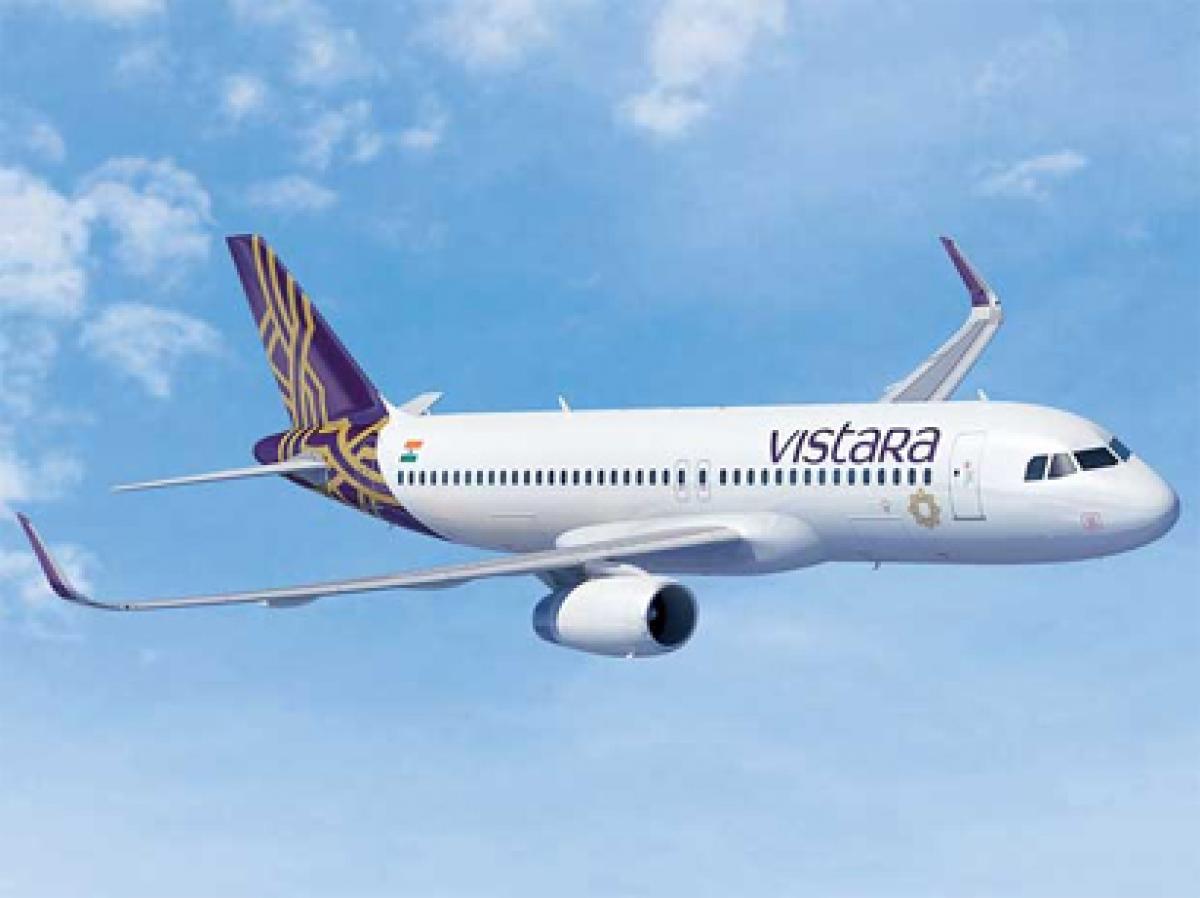 Highlights
Vistara, India's fastest growing full service carrier, will reconfigure its aircraft to make its unique product and service offering available in more markets and expand its customer base.
Stays committed to unique three-class seating configuration
Reduces seats in premium classes to meet increasing demand in Economy Class
Revamped menu to enhance the in-flight dining experience
Vistara, India's fastest growing full service carrier, will reconfigure its aircraft to make its unique product and service offering available in more markets and expand its customer base. Starting April 2016, Vistara will reconfigure its current fleet of 9 aircraft to the new seating configuration of 8 business class seats, 24 premium economy seats and 126 economy seats. This change will raise the total number of seats on Vistara's aircraft from 148 to 158, which is better aligned with market demand and customer needs.

Vistara is refining its route network strategy to take advantage of the unprecedented growth in travellers on many emerging routes. While there continues to be a good demand for Vistara's unique Business and Premium Economy cabins on key routes such as between Delhi and Mumbai, the change in configuration will allow the airline to serve other emerging routes through better alignment of capacity to demand whilst satisfying the route dispersal guidelines. To maintain operational flexibility, all aircraft in the Vistara fleet will be retrofitted to the new seating configuration. This will also help the airline to maintain its market leading position in on-time performance.

Commenting on the airline's new configuration, Vistara CEO, Phee Teik Yeoh said, "The change in our cabin configuration is a result of extensive research of the changing market environment and customer expectations. Being a young and nimble airline, we were able to adjust quickly to meet the evolving needs of the market and our customers. We remain committed to our pioneering three class product offering and will continue to provide a personalized and differentiated flying experience to all our customers."

The reconfiguration exercise will be completed in two phases in April and July 2016. The first retrofitted aircraft will be deployed between Delhi and Hyderabad from April 2016, followed by other routes which will be announced in due course. All nine aircraft are expected to be reconfigured by 15 July 2016. Future new aircraft deliveries, the first of which is expected in Q2 of CY2016, will be also have the revised seating configuration.

Vistara's unique product offering remains unchanged, with the continuation of the 3-class product on all aircraft, including the finest Business Class cabin and India's first Premium Economy Class cabin in domestic services. Customers will continue to enjoy the same level of personalised and seamless service that has set the benchmark for domestic air travel in India.

Taking its customer centricity a notch higher, Vistara is also re-launching its in-flight menu which blends traditional choices with unconventional options with effect from 1st March 2016. Vistara has thoughtfully curated the new menu which features mouth-watering dishes reflecting contemporary Indian dining at its best – traditional yet modern, local yet global, familiar yet different. To bring the inflight dining experience on-board Vistara to a whole new level, the airline will be offering seasonal and festive delicacies such as Arabic Mezze, Norwegian Salmon, Corn & Soya Pulao, Amti, Fish & Prawn curry etc. using the choicest of ingredients providing a wide range of options to the passengers.

In the coming weeks, Vistara will also be enhancing its product and service offerings to further delight its customers. In March 2016, Vistara will start offering its innovative Inflight Entertainment System, which enables Wi-Fi streaming of audio and video content to customers' personal electronic devices. It will also be opening its signature lounge for Business Class customers and Vistara Gold Club members at its hub in Delhi T3. The airline will also offer more choices of destinations and increased frequencies on key routes, which will almost double its domestic capacity in 2016.