Budget 2016 is crucial for the real estate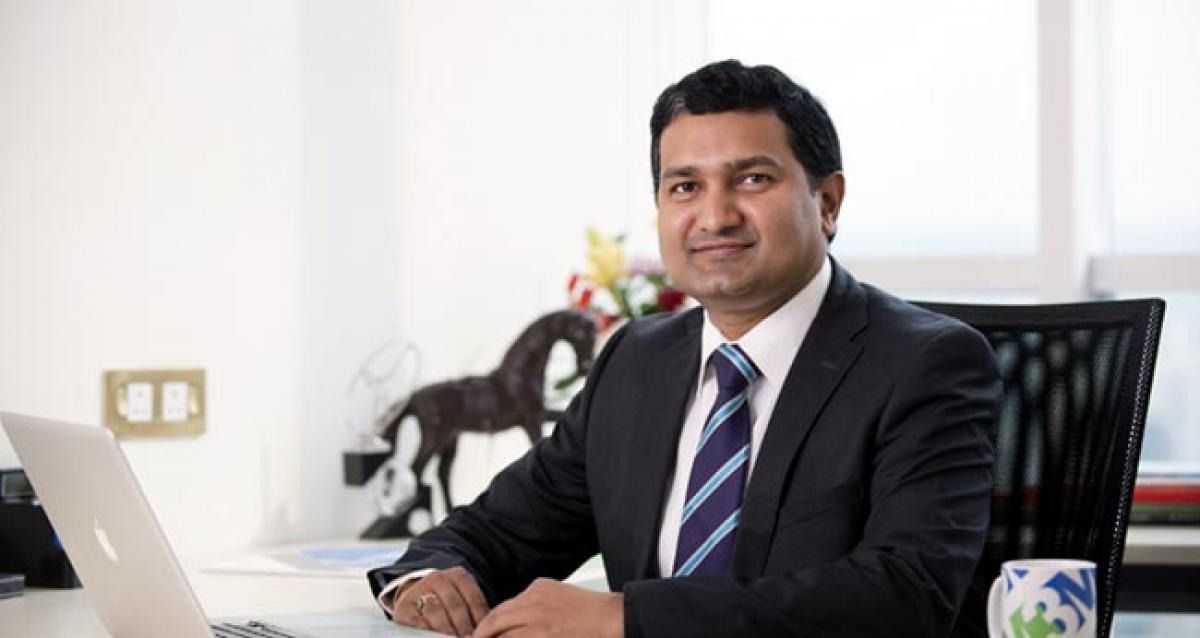 Highlights
The real estate sector is just emerging from a painful slowdown, and is looking for some boost in this sector. This fact makes Union Budget 2016 all the more significant for the sector. Financial protection from project delays
The real estate sector is just emerging from a painful slowdown, and is looking for some boost in this sector. This fact makes Union Budget 2016 all the more significant for the sector. Financial protection from project delays to introduction of FDI to the GST Bill, this budget expects these and many more.

Here are some reactions to Finance Minister's announcements
"The Real Estate sector, facing difficulties in last few years, was looking forward to various structural and taxation measures in the Budget 2016-17. Concessions to first-time home loan borrowers are likely to give impetus to investments in affordable/low cost housing in medium and small cities. Housing projects approved under the Pradhan Mantri Awas Yojana between June 2016 and March 2019 would receive full tax deduction on profits.
This will benefit developers focusing on affordable housing. Minimum alternate tax (MAT), though, would apply to these undertakings. Service tax exemption for constructing affordable houses (measuring up to 60 square metres) will boost demand. Decision to do away with the regressive dividend distribution tax Real Estate Investment Trusts can see some listings and investments. But two related critical issues — exemption from capital gains tax and state governments' stamp duty while transferring assets to REIT's holding company, which are yet to be addressed, are likely to be d mpeners" Mr. Ajay Khetarpal ,CMD, Sunhill Homes Pvt Ltd.

"Budget is positive but to give the long awaited boost to Real Estate Sector market expected much more. The first-time home buyers have been given the benefit of an additional deduction of Rs. 50, 000 on home loan interest for loans not exceeding Rs. 35 lakhs, where the value of the house is no more than Rs.50 lakhs. This will result in improved home buying sentiments. The fact that the annual housing rent reduction limit has been increased from Rs. 24,000 to Rs. 60,000 could lead to an almost immediate uplift for rental housing across the major cities. This can also potentially encourage the sentiment for home ownership in the long run. DDT hurdle has been removed to make Real Estate Investment Trusts (REIT) a reality. Moreover, there will be 100% deduction for profits of undertakings from housing projects in cities during Jun '16 - Mar '19. Ready-to-mix concrete has been exempted from excise duty, which is a great step for reduction of construction cost." Rajesh K Gouri, Vice President, Homestead

"The budget 2016-17 is like a mirage for the real estate sector. It appears positive but doesn't completely meet the requirement of the flailing sector. The budget promises relief for the first time homebuyers up to a certain limit, is beneficial for those in construction of budget houses, does away with the regressive dividend distribution tax on Real Estate Investment Trusts (REITS) and talks of some other sops, but it doesn't talk about the problems of buyers who suffer due to delay in construction and is silent on the need to revive the luxury sector of real estate which has suffered the most in the recent past. Even Hon'ble Prime Minister's dream of 'Housing to All' has not been addressed in this budget. The Finance Ministry has moved in right direction, but we definitely need an extra push to revive the sector and create value housing for society" Mr. Atul Banshal, President- Finance and Accounts, M3M

Tax experts and home buyers were also urging the government to look at carving out a separate deduction for principal re-payment of housing loan, as the principal paid is currently clubbed under Section 80C with other tax-saving instruments, which effectively does not provide significant tax relief to the home buyer. The demand, if met, would leave behind a higher disposable income in the hands of the borrowers of home loans and also encourage investment in the realty sector.