5 Must know Indian women entrepreneurs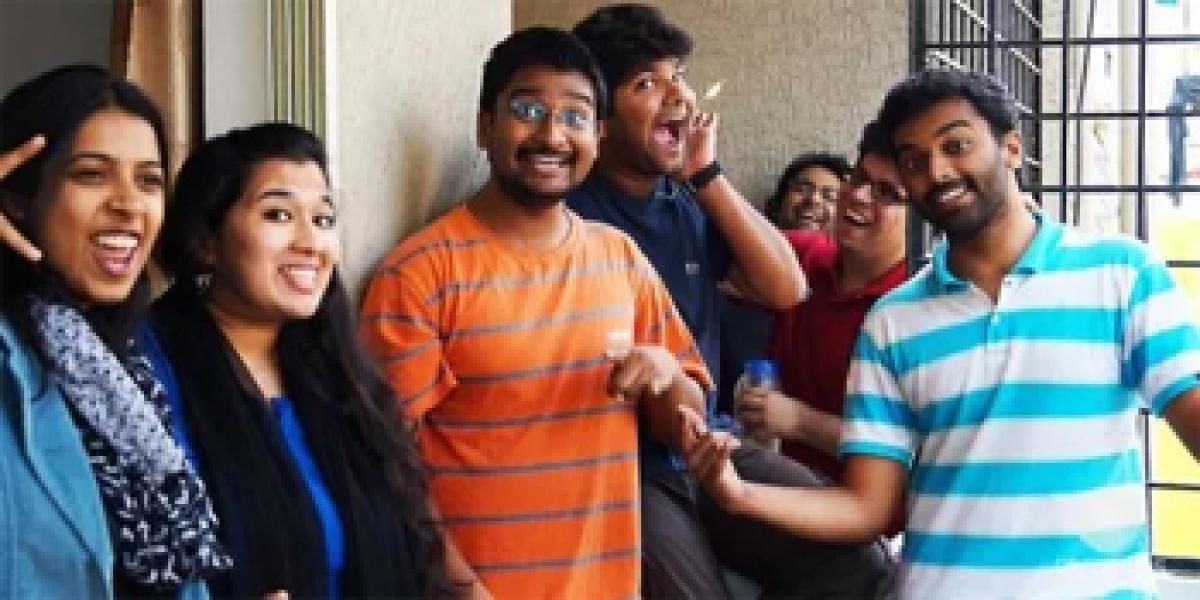 Highlights
"When I was at IIT Guwahati, my hostel mate committed suicide. She was worried about her placements. This could have been avoided if we knew what she was going through. Even though we had counsellors and psychologists in the campus hardly any student was seeking their support or help," Richa Singh told YourStory in an interview last year. 
Shaheen Mistri, CEO, Teach For India:
Shaheen Mistri founded the Akanksha Foundation in 1991 and is the founder and CEO of Teach For India. Akanksha educates 5000 children in 15 schools – equipping them with the education, skills and character they need to lead empowered lives. Teach For India educates 30,000 children across 7 cities & is building, in parallel, a force of leaders who will be committed to demonstrating, inspiring and catalysing systemic change – until the day comes when all children across India attain an excellent education.
"I started Akanksha instinctively. I was visiting my grandparents in Mumbai and during that visit, the inequality in the standard of education between the private and public schools struck me. It was clearly one of those heart over head things," she told YourStory in an interview
I guess my background helped. I had the privilege of having been in over 10 different schools when I was growing up. It helped me understand people, how to mobilize them and how to adapt to different systems. Those lessons kept me in good stead," she added.
Shaheen has a Masters Degree in Education from the University of Manchester, England. She is an Ashoka Fellow 2001, a Global Leader for Tomorrow at the World Economic Forum 2002, an Asia Society 21 Leader 2006 and serves on the boards of Akanksha, Ummeed, and the Thermax Social Initiatives Foundation. She also serves as a committee member for the National Council for Teacher Education.
Talking more about Teach For India, she says, "When it comes to TFI, we've had different challenges at different points of time. At the crux of the movement are the really idealistic, brilliant people who come forward to teach, but it's awfully hard for a lot of those people to commit two years to it. There's societal pressure. The classroom atmosphere isn't easy to succeed in. We've had better classrooms lately. But it can be pretty hard."
Richa Singh, Founder and CEO, YourDost
"When I was at IIT Guwahati, my hostel mate committed suicide. She was worried about her placements. This could have been avoided if we knew what she was going through. Even though we had counsellors and psychologists in the campus hardly any student was seeking their support or help," Richa Singh told YourStory in an interview last year.
After venturing into the post-college world, Richa realized that a lot people all around her, from different walks of life, were struggling with mental health, and the stigma that surrounds the concept of "getting help" in India, just made things worse.
With the motive of providing a channel for people to vent, seek advice and to overall organize the entire counselling industry, Richa came up with the idea of YourDost – a platform that acted as an emotional support system, where people can be completely anonymous, and talk to psychologists + trusted experts, in the time of despair.
She found a great founding team in Puneet Manuja, IIM alumnus, Prakhar Verma, from BMSCE Bangalore and Satyajit Nandekar, Northeastern University.The team of professional counselors on YourDost, help you cope with tough times – work stress, relationship, self-image and many more, and support you in your quest for self-improvement.
"However ironic it may sound, the word 'mental' is associated with madness and insanity. As a result, seeking mental counselling is a huge taboo in our society. Seeking support is considered a sign of weakness. Most of the times we keep our problems to ourselves because we are not very comfortable accepting our vulnerabilities," she says.
Since their launch in December 2014, YourDost has more than 70,000 users, that make use of 300 interactive sessions every day, with over 75 experts. The platform also claims a 40 percent month-on-month growth and raised Rs. 2.5 Crore in Angel funding.
Vandana Luthra, Founder, VLCC
"When I started, there were hardly any women entrepreneurs. It was a male-dominated environment. I had to face a lot of criticism, a lot of people tried to ensure that I did not succeed and grow. The only thing I believed in was that my concept was unique, unusual and it was being introduced in India for the first time," Vandana told YourStory, explaining how it was like starting out in the eighties.
Vandana was born and brought up in an upper-middle class, educated family, with her father being a Mechanical Engineer, and her mother, who ran an Ayurvedic Clinic – Amar Jyoti. Inspired by her how her mother's cause impacted the lives of other people, she thought of doing something similar and combining beauty and wellness, with holistic approach. Following this, Vandana took to Europe for further studies.
Post marriage, she started a small health & beauty salon in her neighborhood, which laid the humble beginnings of the VLCC Wellness empire that we know today.
"My husband was very supportive and offered to fund my dream but I was adamant that I would not take money from anyone. I booked the place and took a small loan and got started," she recalls.
After the initial struggle with striking a balance between nutritionists and cosmetologists + beauty and fitness experts, Vandana's product line took off and became the talk of the town. A few months in, her investment started paying off, and soon, she was entertaining a clientele list consisting of celebrities.
Today, VLCC spans 11 countries, 135 cities and 310 outlets, with Research and Development centres of their own. Vandana herself travels extensively to countries across the globe, in order to keep updated with the latest trends in her industry.
Chantelle Menezes, Founder and Content Manager, Explorate
After graduating from Xavier's College – Mumbai , in Psychology and Anthropology, 22-year old Chantelle was still figuring out life, when Explorate happened.
Explorate is a fashion discovery platform, that was created to "make sure you never get lost in a sea of average products again". With Explorate, you can find the season's latest trends and best products in clothing, makeup, and accessories, handpicked from all your favourite brands and e-commerce stores, in ONE place, by a strong fashion forward community consisting of fashion enthusiasts, bloggers, stylists and more.
"Being millennials that spend most of their time browsing the internet and shopping online ourselves, we found a dearth of genuinely good, user-recommended products on ecommerce Websites. This means people waste precious time just skimming to find good quality. We realized that if fashion-forward people could recommend products from their favourite online stores, it would make so much more sense for other shoppers.
Cutting down cumbersome shopping time ( from around 250 popular ecommerce Websites in India itself) and at the same time, featuring the best products from the best stores and brands, would make the experience more engaging and enjoyable. This is how we thought about Explorate and we kept building on the idea, from there," the team at Explorate explains on their Website.
Since there launch, Explorate has an inventory of 50,000 user-recommended products, 20,000 users, out of which 70 percent are returning users.
"In my own experience, women are more often than not greeted with incredulousness or polite complacency, at best, especially in a space like the Startup community, which is dominated by IIT-ians and the proverbially Business-minded. It gives me immense satisfaction to meet and support other women who take bold steps to fight against the odds and pave their own path to success," Chantelle told YourStory in a recent interview.
Apart from Explorate, Chantelle also finds herself driven by music, and has performed in Coke Studio, and MTV Unplugged.
Rashi Menda, Founder and CEO, Zapyle
Faced with the infamous – 'I have nothing to wear,' problem herself, Rashi realized how most of women have a closet fullof clothes they have never worn, or have worn only once or twice. Wouldn't it be nice if you could find a new home for the clothes you bought with love, but never put to use? Or, if you could pick the chic-est outfits from someone else's wardrobe, for half the price?
Following this same thought process, Rashi sat down and chalked a plan that resulted in the inception of Zapyle, a platform where you can:
– Sell: Want to pass on your pre-loved items to someone who'll give it as much love? Just post it, share it with fashion lovers like you and make some quick green.
– Buy: Be sure you're going to make some fabulous finds for your own closet! Follow your favorite closets to score the best pieces at the best prices.
– Discover: Get lucky with the best deals on premium brands, just at the touch of a button and explore tons more!
What started off with a web version, soon became an app that has a 3.6 on Playstore at the moment, and features 54+ closets with around 100 domestic and international brands.
Rashi, who is a Economics graduate from University of Minnesota, completed her education from Delhi, and has worked with Ernst & Young previously.
Talking about what her biggest challenge as the CEO, she told YourStory,"I was lucky enough to find a tech consultant who guided me through the process and got me a perfect team. I believe, if you are a CEO – you have to be a chief everything officer, otherwise it is hard to be successful. In the past 3 months, I have been reading a lot about different coding languages, learning about python and attending several tech events. Events have definitely helped me get better at my job."
Rashi regards Sheryl Sandberg and Sophia Amoruso as her biggest inspirations.
On being a women entrepreneur, she notes, "As the founder of the business, investors often want to know if I am married. When I say yes, they perceive it as a risk – because I may want to have a family in the near term. It takes a significant amount of effort to reassure investors that I am not planning a family in the near future."
Source: techgig.com