Here are top 5 premium workplaces in India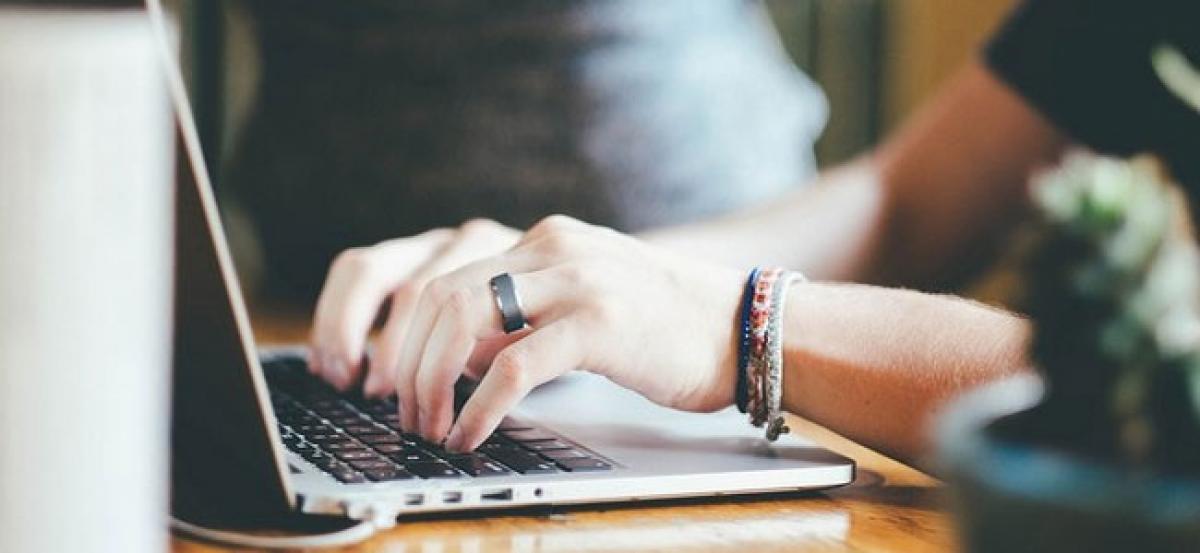 Highlights
In an increasingly dynamic and fast-paced business atmosphere, older office spaces aren\'t as attractive as they used to be.
New Delhi: In an increasingly dynamic and fast-paced business atmosphere, older office spaces aren't as attractive as they used to be.
With collaborative work and a positive work environment being the current mantra for better productivity and efficiency, many employers and company owners are contemplating the large number of new, shared co-working spaces that are now available in Indian cities.
Fully equipped with all the basic infrastructure and amenities, these premium workplaces have different unique selling propositions (USPs) and benefits for their customers; hence choosing between them and distinguishing their sales pitch from reality can be difficult.
Here are the top five premium workplaces in India and what makes them stand out:
1. Workspace
This new entrant into the serviced office space is offering well-designed and customised offices with top-class facilities and services to enhance company productivity and employee well-being.
Stylish and state-of-the-art lounges, meeting rooms and board rooms allow customers sufficient space to work, socialise, recharge their batteries, and become more productive than before.
With cutting-edge telecommunication infrastructure, easily accessible refreshments, and facilities like a gym, creche, and salon, your employees might never want to go home. This space is ideal for funded startups, mid-sized companies and large MNCs.
2. WeWork
WeWork is a global network of workspaces; offering dynamic environments to work, that foster creativity, focus, and connection.
With multiple properties spread across Bengaluru, Mumbai, and an upcoming center in Delhi NCR, WeWork offers a unique setup and events to create communities of companies working together to achieve success.
Weekly events, opportunities to network over a meal, and strong infrastructure make this global brand quite compelling for companies and startups looking for new synergy in working alongside peers. The global brand offers convenience and comprehensive support for businesses looking for a new and trendy office.
3. The Hive
Designed as an ecosystem to nurture and grow the next generation of businesses, The Hive is a pan-India chain of premier collaborative workspaces - shared and private offices along with associated amenities.
With quickly blurring lines between personal, social, and professional lives, The Hive offers seamless access to state-of-the-art retail, hospitality, entertainment and Food and Beverage experiences to the creative professionals and emerging enterprises.
4. Mosaic
Mosaic is a co-working space in Mumbai for startups, freelancers, individuals, small businesses and teams. It comes with a mission of serving offices without boundaries and believes in open workspaces. It strives to be the nexus of creativity, productivity and vitality in the city.
Coffee, free Wi-Fi, great work community and an amazing set up nestled in the laps of nature - Mosaic offers more than one reason for you to fall in love with your work as it creates a nurturing environment for freelancers, entrepreneurs and independent thinkers.
5. The Executive Centre
The Executive Centre helps one to build connections with like-minded professionals and opens the door to new opportunities. It offers three kinds of spaces that can adapt to one's ambitions:
- Exclusive workspaces - this workspace does not follow a one-size-fits-all-approach. Whatever the size of your company, it adapts to your working style.
- Shared workspaces - flexibility of a co-working and Remote Workspace (Virtual Office) designed to encourage productivity and facilitate connections between like-minded professionals.
- Business services - experience everything from state-of-the art technology to the world-class expertise of friendly and professional on-site team; all working to fulfill your business needs.