iPhone magic: Apple cracks trillion-dollar mark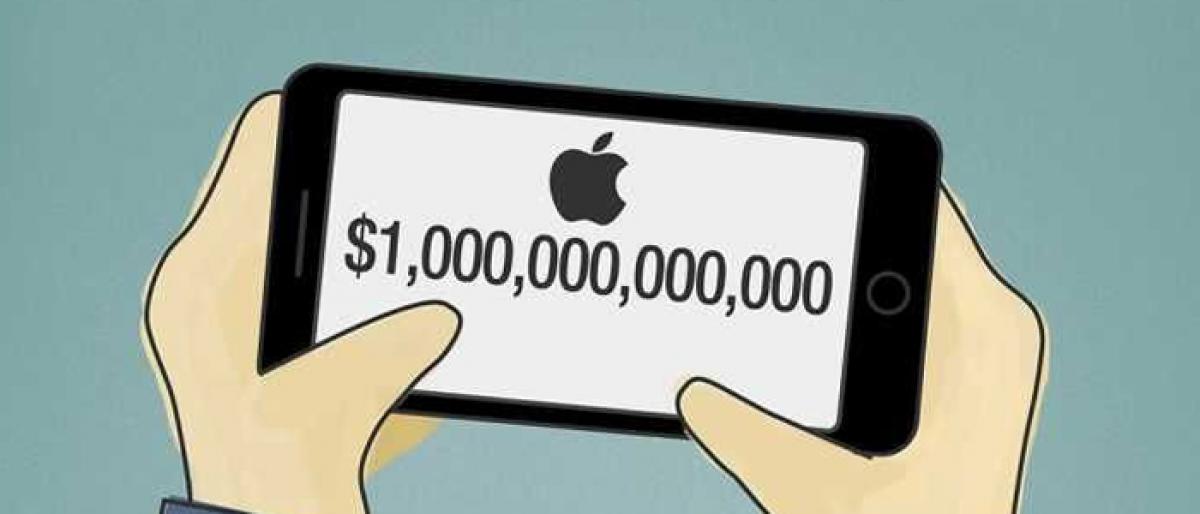 Highlights
Apple is the worlds first publicly traded company to be valued at 1 trillion, the financial fruit of stylish technology that has redefined what we expect from our gadgets
​San Francisco: Apple is the world's first publicly traded company to be valued at 1 trillion, the financial fruit of stylish technology that has redefined what we expect from our gadgets.
The milestone reached on Thursday marks the latest triumph of a trend-setting company that two mavericks named Steve started in a Silicon Valley garage 42 years ago. Apple's shares gained $5.89 to close at $207.39, leaving the company's market value a notch above $1 trillion — around $1,001,679,220,000, according to FactSet.
Apple sits atop a US stock market that has become dominated by technology-centred companies: Amazon, Google's parent Alphabet, Microsoft and Facebook round out the top five in market value. The achievement seemed unimaginable in 1997 when Apple teetered on the edge of bankruptcy, with its stock trading for less than $1, on a split-adjusted basis, and its market value dropping below $2 billion.
To survive, Apple brought back its once-exiled co-founder, Steve Jobs, as interim CEO and turned to its arch rival Microsoft for a $150 million cash infusion to help pay its bills. Jobs eventually shepherded a decade-long succession of iconic products such as iPhone that transformed Apple from a technological boutique to a cultural phenomenon and money-making machine. In its most recent quarter, Apple fetched an average price of $724 per iPhone — a nearly 20 per cent increase from an average of $606 per iPhone at the same time last year.
The price escalation has widened Apple's profit margins to the delight of investors, who have boosted the company's market value by about $83 billion since the quarterly report came out late Tuesday. The 9 per cent gain was Apple's biggest two-day advance in nearly a decade. Apple's stock has climbed by 23 per cent so far this year. As mighty as Apple may seem now, economic and cultural forces can quickly shift the corporate pecking order.
Some analysts believe e-commerce leader Amazon.com will supplant Apple as the world's most valuable company in the next year or two as its spreading tentacles reach into new markets. This much is certain: Apple wouldn't be atop the corporate kingdom without Jobs, who died October 2011. His vision, showmanship and sense of stylepropelled Apple's comeback.