Growth in realty, noise pollution driving uPVC market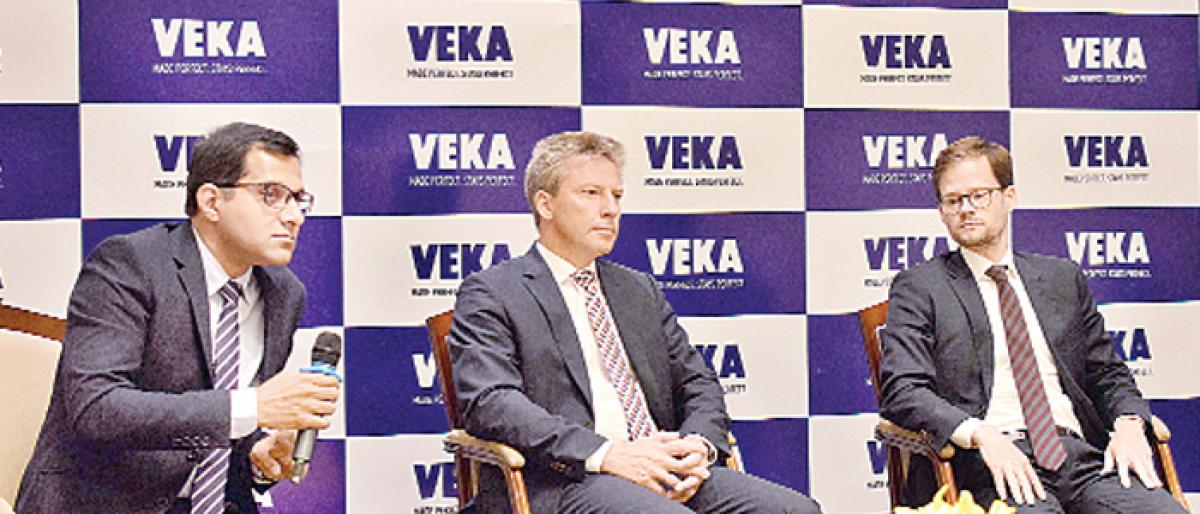 Highlights
Though uPVC has been a late entrant into the Indian market, uPVC is fast becoming the preferred choice for windows because of better insulation, better aesthetics, longer life, less maintenance and factory finishing, said an expert
​Hyderabad: Though uPVC has been a late entrant into the Indian market, uPVC is fast becoming the preferred choice for windows because of better insulation, better aesthetics, longer life, less maintenance and factory finishing, said an expert.
Speaking exclusively to The Hans India, Andreas Hartleif, CEO of NCL VEKA who was here in the city to announce their expansion plans both for domestic and export markets said, "uPVC currently holds 15 per cent share of the window market in India. However, with the growth of the real estate market, uPVC has witnessed consistent growth of around 25% over the last decade." He went on to add: "We first wanted to enter the Indian market in 2002 and did a market survey too. However, the market was not ready for three reasons.
One – dealers and consumers were not ready to buy the concept of insulation that uPVC provides against day time heat; two – realty was at a nascent stage in India and many people did not know the value of how easy it is to maintain uPVC windows. Third and most important that tilted the balance in favour of uPVC is the noise pollution. With apartment style of living picking up in India and so is the case with corporate realty, consumers and customers started preferring uPVC for noise insulation since the last decade."
"India is a key focus area for us, the growth potential for uPVC windows in this region is expected to far out-perform any region in the globe and it is for the same reason we are commissioning a new 1,50,000 sq. ft uPVC extrusion facility in Hyderabad with fully automated mixing and conveying system. We also plan to 4 new showrooms in India – one each in Hyderabad & Chennai and two more in New Delhi in addition to our Mumbai store," he said.