Sensex begins week on all-time high, rallies 259.42 points; Nifty scales fresh peak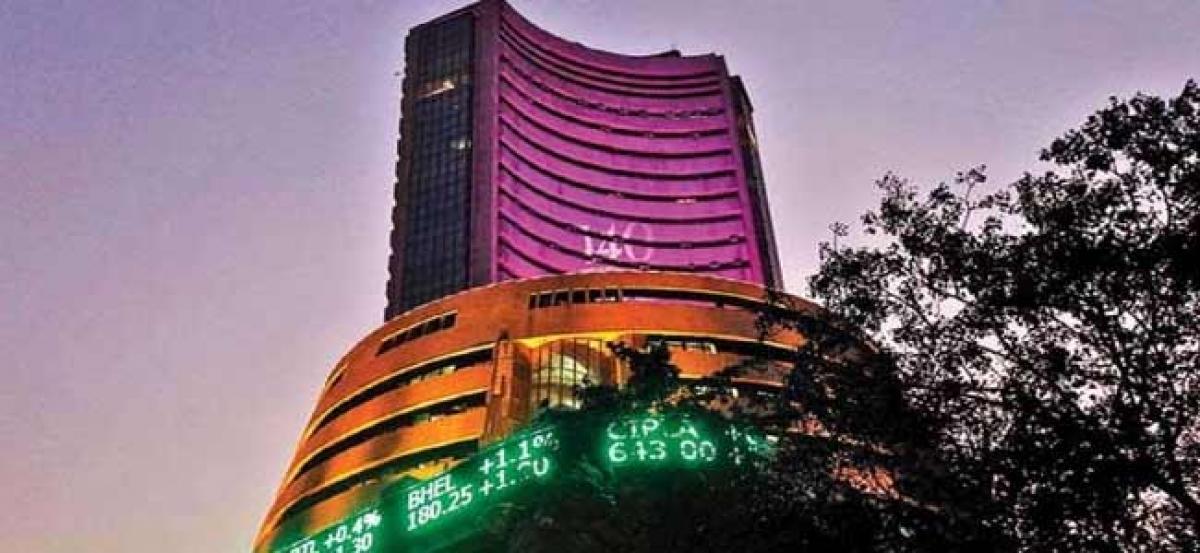 Highlights
The Sensex on Monday rallied 25942 points to hit an alltime high of 38,51122 The National Stock Exchange, Nifty, too scaleed fresh peak of 11,63330, up 7620 pts
The Sensex on Monday rallied 259.42 points to hit an all-time high of 38,511.22. The National Stock Exchange, Nifty, too scaleed fresh peak of 11,633.30, up 76.20 pts.
Indian equities this week will mainly be guided by April-June quarter GDP data, while growing US-China trade war and rising crude oil prices will continue to have an impact on market sentiments, say experts.
The Central Statistics Office (CSO) will release the last quarter's GDP numbers on August 31.
"Macroeconomic data will dictate trend in the near term. On the economic front, the government will announce data on second quarter gross domestic product (GDP) on Friday. However, markets will continue to remain volatile as traders will roll over their positions in the F&O segment from August to September series," Rahul Sharma, senior research analyst at Equity99, said.
Besides, the rupee, which has seen extreme volatility in the past few sessions, will also dictate sentiment on domestic bourses during the week. The Indian currency slumped to a life-time low of 70.32 on August 16, 2018.
"Fundamentally, we are seeing a continuous rise in crude oil and accumulation has been seen at lower levels. This will 'hurt' the short-term upward momentum as a higher crude price will certainly have an impact on India's CAD, inflation and rupee," Epic Research CEO Mustafa Nadeem said.
"For the coming week, traders will be looking at these important factors to gauge the sentiments and movement of the market in broader perspective," he added.
The ongoing trade war between the US and China further escalated last week after both sides slapped each other with 25 per cent tariffs on imports worth USD 16 billion.
Also, the talks held between the two nations last week to find a solution to the trade dispute remained inconclusive.
"The trade-talk between the US and China ended without any conclusion and the US President's statement in reaction to his renewed legal issues dampened the sentiment," said Jayant Manglik, president, Religare Broking.
Last week, Donald Trump had warned that "the market would crash" if he is impeached, amid increasing trouble for the US President after his former lawyer Micheal Cohen implicated him by pleading guilty to campaign finance laws.
Reacting to this, Trump said: "I don't know how you can impeach somebody who's done a great job".
"The possibility of Trump's impeachment is suddenly real according to media reports, this could pose to biggest threat to the global markets," said Sharma of Equity99.
During the previous week, the Sensex gained 303.92 points, or 0.80 per cent, while the Nifty rose 86.35 points, or 0.75 per cent.