KTR inaugurates TSRERA office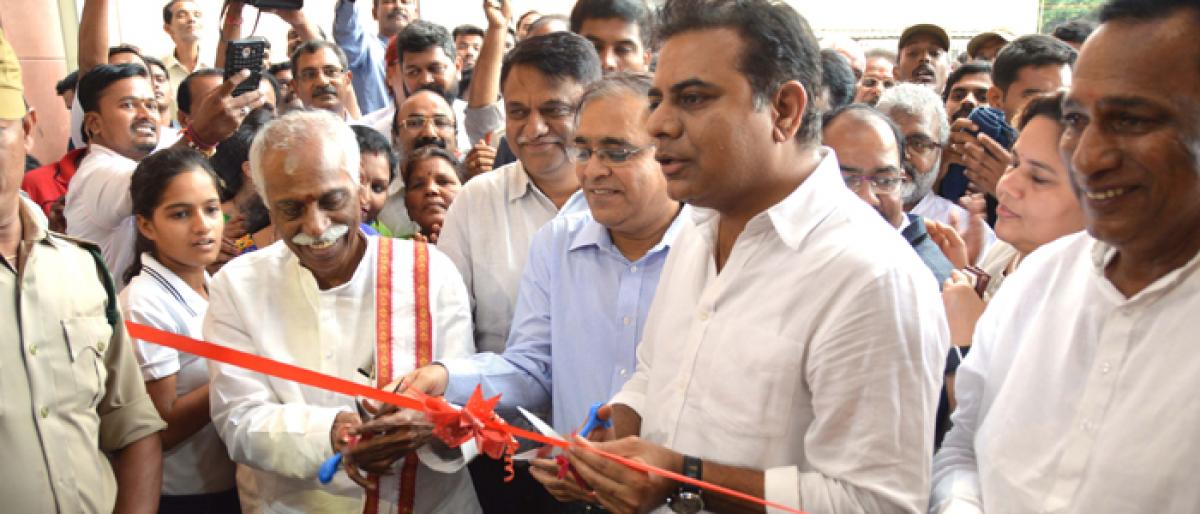 Highlights
The Telangana State Real Estate Regulatory Authority Rera website was officially launched on Friday IT Minister, K T Rama Rao, inaugurated the website, which will play a key role in regulating and promoting real estate sector in Hyderabad
​Hyderabad: The Telangana State Real Estate Regulatory Authority (Rera) website was officially launched on Friday. IT Minister, K T Rama Rao, inaugurated the website, which will play a key role in regulating and promoting real estate sector in Hyderabad.
The Minister also inaugurated office premises of TSRERA. The RERA Act will come to force in Telangana from today (September 1)
The new website will help protecting the interest of consumers, promote fair play in real estate transactions and timely execution of projects. It also will facilitate and establish an adjudicating mechanism for speedy redressal of disputes between developer and consumer
In July 2017, the State government notified TS RERA Rules and appointed an IAS officer as a regulatory authority. Subsequently, an online registration system was developed through a website – www.rera.telangana.gov.in which went live on Friday.