Robo Silicon to invest Rs 40 cr on 4 plants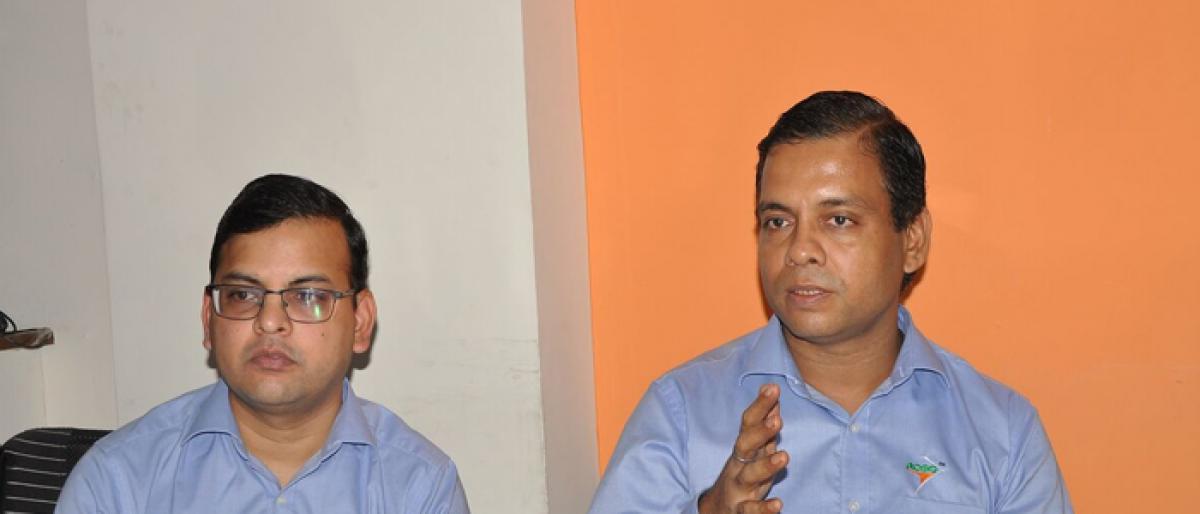 Highlights
Citybased Robo Silicon Private Limited has on Wednesday announced plans to establish four new manufacturedsand msand plants with Rs 40 crore as it targets doubling of its total revenues to Rs 250 crore this fiscal year from Rs 125 crore in FY18
​Hyderabad: City-based Robo Silicon Private Limited has on Wednesday announced plans to establish four new manufactured-sand (m-sand) plants with Rs 40 crore as it targets doubling of its total revenues to Rs 250 crore this fiscal year from Rs 125 crore in FY18.
The company, which markets m-sand under Robo Sand brand and has aggregates in its product line-up, currently operates 11 plants across Hyderabad, Bengaluru, Chennai, Nagpur, Delhi and Vijayawada. "Of the four new plants, we will set up two plants in Hyderabad and one in Bengaluru. The fourth one will come up in Pune, which marks our entry into that city," Sumnesh Khandelwal, Chief Executive Officer, Robo Silicon, told the media here.
Robo Silicon will invest Rs 10 crore on an average on each of the new plants, taking the total investment to Rs 40 crore. Saying that the company was aiming at Pan-India presence, he said plans were afoot to have 20 plants by 2020 by which time the company's turnover would touch Rs 500 crore. Founded in 1999, Robo Silicon was the first company to launch m-sand in India in 2001. True North (formerly known as India Value Fund), a venture capital firm, acquired 77 per cent stake in the company for Rs 276 crore in 2007, while the rest is with the promoters.
"Robo Silicon has visualised its growth pan-India through a two-pronged approach, Expansion in the existing core cities and rapid launch in untapped geographies," said Amit Jain, the company's Head of Finance & Commercial. The company is also working aggressively to enhance on product and process innovation. It will also launch new products to cater to the market demand. "Robo Sand is not only the perfect substitute for fast-depleting river sand, but is also a viable, cost-effective product," said Abhishek Bhatia, the company's Brand Manager.