Petrol price unchanged in New delhi, diesel inches towards Rs 75 mark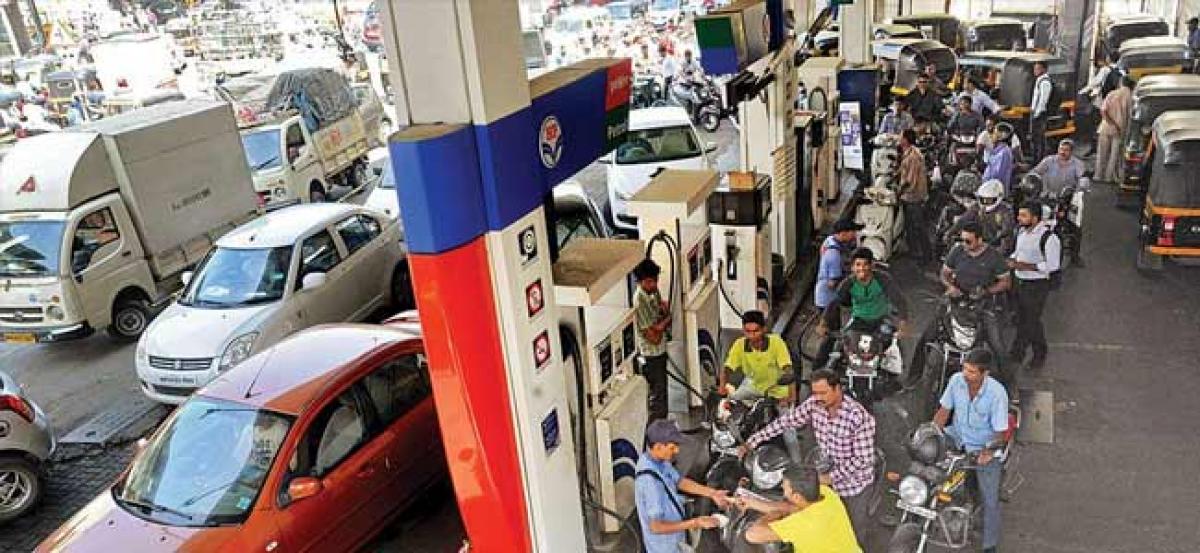 Highlights
The price of diesel continued its upward march on Wednesday and witnessed a hike of 24 paise in the national capital, while the price of petrol remained the same After the revision in prices, diesel is being sold at Rs 7435 per litre in New Delhi, while petrol is being sold at Rs 8226 per litre
The price of diesel continued its upward march on Wednesday and witnessed a hike of 24 paise in the national capital, while the price of petrol remained the same. After the revision in prices, diesel is being sold at Rs 74.35 per litre in New Delhi, while petrol is being sold at Rs 82.26 per litre.
In Mumbai, petrol is being sold at the same rate as on Tuesday (Rs 87.73 per litre), while diesel is retailing at Rs 77.93 per litre after a hike of 25 paise.
Despite the government announcing a Rs 2.50 per litre reduction in fuel prices, locals say the daily revision of prices is adding to their woes.
"People are facing a lot of problems. The government needs to intervene as soon as possible," a Mumbai local told ANI. Another commuter added, "Local businesses are getting affected due to hikes in prices of diesel and petrol on daily basis, especially in Mumbai. Also, this means that that the prices of other goods and services are also increasing."
In the wake of increasing fuel prices, Finance Minister Arun Jaitley had earlier announced a cut of Rs 2.50 per litre on both petrol and diesel prices and directed the state governments to implement the same.
While the revision in prices was implemented in Gujarat, Chhattisgarh, Bihar, Uttar Pradesh, Tripura, Jammu and Kashmir, Himachal Pradesh, Assam, Jharkhand and Goa, a number of states are yet to implement the decision.
Delhi Deputy Chief Minister Manish Sisodia said the state government is already running in loss and, therefore, cannot reduce the taxes on fuel.
"The state believed in the Centre over the implementation of the Goods and Services Tax (GST) implementation, with a hope that Prime Minister Narendra Modi would take care of states' interests. But, now when the Centre says it has hiked prices of petrol and diesel by Rs 10, but the profit is going to the Centre. However, if it reduces the rates by Rs 1.5, states are expected to cut down the price by Rs 2.5," he said.
On September 4, the Centre had slashed the price of petrol and diesel by Rs 2.50 per litre each and directed the state governments to implement the same.
In addition, the Tamil Nadu government said a decision will be taken on slashing fuel taxes after assessing the financial position of the state.