There's no Sailaja in my life: Ram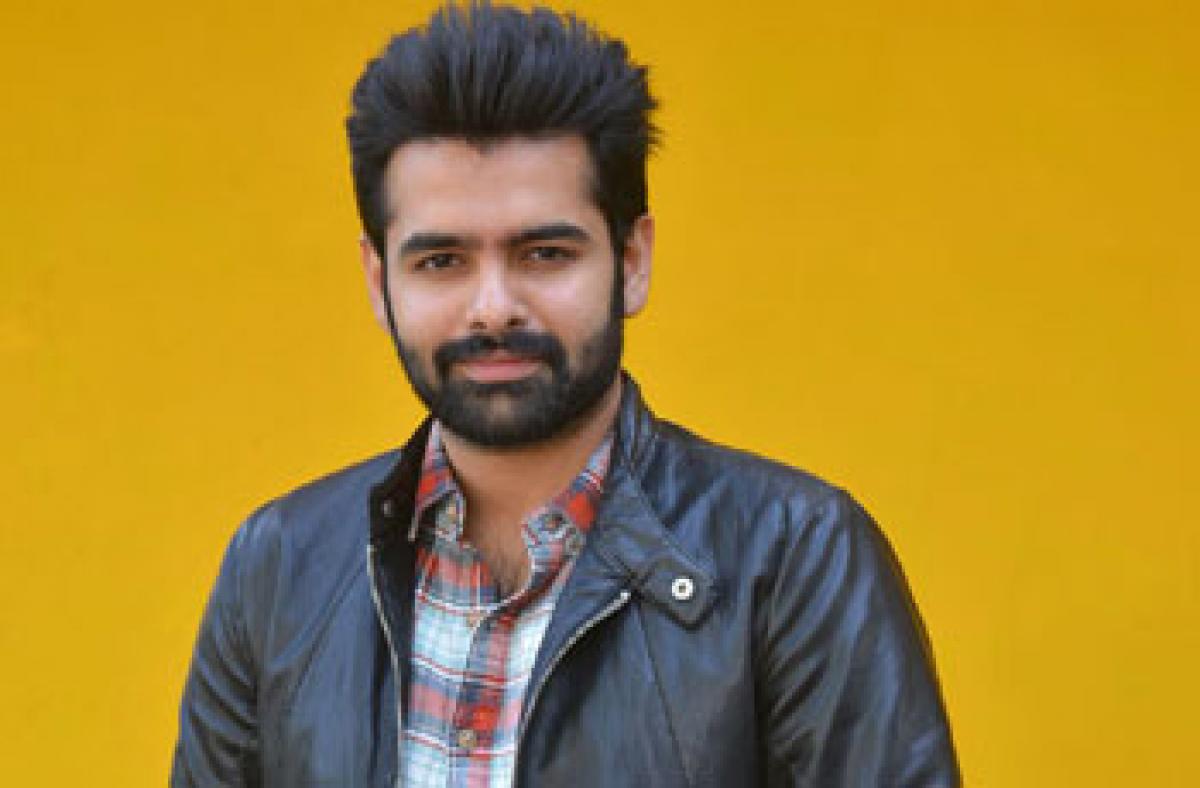 Highlights
Still sporting the beard that he grew for a five-minute portion of 'Nenu … Saijala…', actor Ram is a picture of calm as he speaks about the film, a romantic tale woven with family emotions.
I take the blame for my failures
Still sporting the beard that he grew for a five-minute portion of 'Nenu … Saijala…', actor Ram is a picture of calm as he speaks about the film, a romantic tale woven with family emotions. The actor is playing Hari, a simple guy, who is a DJ by profession.
"Director Kishore Tirumala is primarily a writer and he penned the complete script without taking anyone else's help; he is a one-man army. And, since he had immense clarity over the script, I blindly followed his directions," he states.
He continues as an after-thought, "I stress a lot over my work, whereas Kishore wanted me to relax. He used to give me the dialogue just before the shot. He wanted me to be natural and spontaneous."
Admittedly, the actor has related to the script, a factor which made him to green-lit it. "Baaga connect ayyanandi," he says gleefully, while adding, "Anyone who's been in a relationship or who has observed 'one' from close quarters will relate to the film, especially Sailaja's character."
With a wide smile he adds that the role which required him to be subtle left him in a state of confusion, at times. He recalls, "When I was grooving to 'Sailaja Sailaja' number, choreographer Ganesh wanted me to reduce my energy levels.
I obliged and after a point, I toned down even more. When I asked him if it was okay, he said he was happy with it. I was like, 'Are you kidding?' He said it actually looked new. We shot the whole song in 10 hours.
"I felt a sense of monotony after all the commercial films that I did. Suddenly to come out of that zone and play a role, which required me to be absolutely natural was something new. I was confused and wondered if what I'm doing will be appreciated by the audience or not. But I left it to the director and so could focus more on the role."
Talking about monotonous films, the suave actor feels that he has to go with the trend. "If mainstream films open to bad talk, they don't run but even when a concept-driven film opens to good word of mouth, there are instances where it didn't pick up.
Hence, distributors believe in acquiring mainstream cinema, which leaves us no option but to choose to work in such cinema at times. The only thing one could do is pick the best of the lot," he sighs.
Sharing his own experiences, insists he, did wonders to 'Nenu…Sailaja…'. "Composer Devi Sri Prasad sent me the tune of 'Crazy Feeling' number in the wee hours of my birthday. Generally, I like to remain to myself on my birthday but, so catchy was the tune that I met Kishore and lyricist Ramajogayya Shastry in the morning over a cup of coffee.
We shared our own experiences and the song was written in just an hour. It has become an instant chartbuster upon release, all because everyone could connect to it."
Despite filmmaking being a collaborative effort, Ram takes the onus on himself for the colossal failure of his last release 'Shivam'. "Whether I like it or not I take the blame of my failures on to myself because I got into them," he declares.
Is it true that director Sreenivas Reddy wasn't given a free hand to helm the film? "He was given a free-hand but not as much as a big director would get," he reveals.
While he admits to have encountered women like Sailaja, a confused-kind of soul, he points out he doesn't have a Sailaja in real life. "I'm single. I believe relationships should happen; you shouldn't go in search of them."
Insisting that the year has been "a rollercoaster ride", he reveals he hasn't chalked out any plan for the New Year's Eve. "'Nenu Sailaja' releases on New Year day, so I will be busy with the promotions.
Moreover, planning doesn't work for me. Last year I jetted off to abroad in the last minute without having a prior plan in place."
By Nagaraj Goud