Movie Review, Rating: Joy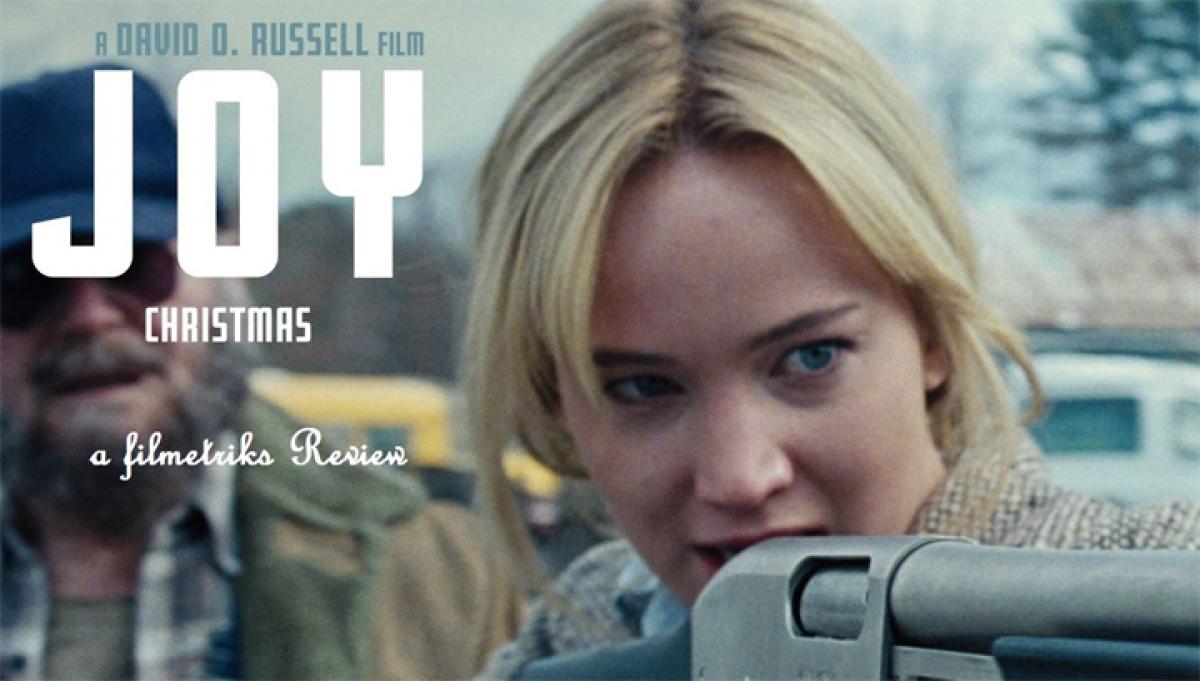 Highlights
Compared to -'Silver Linings Playbook-', -'American Hustle-' or -'The Fighter-', there is a distinct, yet distant feel to director David O. Russell-'s ...
Compared to "Silver Linings Playbook", "American Hustle" or "The Fighter", there is a distinct, yet distant feel to director David O. Russell's "Joy".It is playful, snappy and stylised. It has the flair of his characterisation and an unlikely hurried pace that manipulates the joy of watching this potential rags-to-riches story.
Narrated in a non-linear manner with haphazard editing, uneven pacing and an overstretched length, it is an inspiring story of a struggling mother, Joy Mangano, who as a child, always had ideas. Ideas that will one day propel her into a life of success.
It is her tale of how she invented the 'Miracle Mop' while living "like I'm in a prison" in a vulnerably farcical family that includes her reclusive mother Terry (Virginia Madsen), father Rudy (Robert De Niro), Mimi (Diane Ladd) her loving grandmother and pillar of support, her ex-husband Tony (Edgar Ramirez), and her two children.
Packed with a fine cast, the film belongs to Jennifer Lawrence. With a fine performance, she brings her emotions, strength and humour along with the personality of a fearless and uncompromising businesswoman, to the fore. You root for her performance, but will not get emotionally attached to her, for the character is presented in a chaotic manner.
The rest of the cast members are given secondary, one-directional characters to play. Robert De Niro as Rudy, Joy's dysfunctional father, gives a brilliant performance. He portrays his selfishness and love with equal subtleness and the chemistry between the father-daughter is palpable on screen. He is wonderfully matched with Isabella Rossellini as Trudy, his love interest and Joy's business promoter.
Gia Gadsby as Cristy, Joy's young daughter, is adorable. Ramirez as Joy's hunky Venezuelan wet blanket ex-husband, friend and well-wisher, Virginia Madsen as Joy's mother who lies in bed all day watching soap operas, and Elisabeth Rohm as Joy's supportive friend Peggy, are fine actors who linger around in the background.
Bradley Cooper as Neil Walker, the corporate-businessman who promotes Joy through his home shopping TV channel, is underplayed.
Director David O. Russell's witty style in handling this subject makes the film feel real and raw, but in a patronising manner.
The story drags as his script is bogged down with cinematic liberties that speak of lazy plot development. A couple of such scenes in particular are when Joy goes to her supplier's office in California, she asks to use the bathroom and she through a secret door lands into their warehouse to notice that her patented product is being duplicated. Another such scene is when after cutting her hair, she lands up in Texas, to confront a ruthless businessman that ends in a limp anti-climax.
Judy Becker's production designs are well captured by Linus Sandgren's cinematography. And West Dylan Thordson and David Campbell's punchy score is effectively layered over the abrupt transitions done by the editors.
Overall, "Joy" is one of David O. Russell's weaker films, that will appeal to his and the actors' fans.
Director: David O. Russell;
Cast: Jennifer Lawrence, Robert De Niro, Bradley Cooper, Edgar Ramirez, Diane Ladd, Virginia Madsen and Isabella Rossellini;
Rating: 2.5/5

By Troy Ribeiro
Subscribed Failed...
Subscribed Successfully...