Keeravani shares his thoughts with AISFM students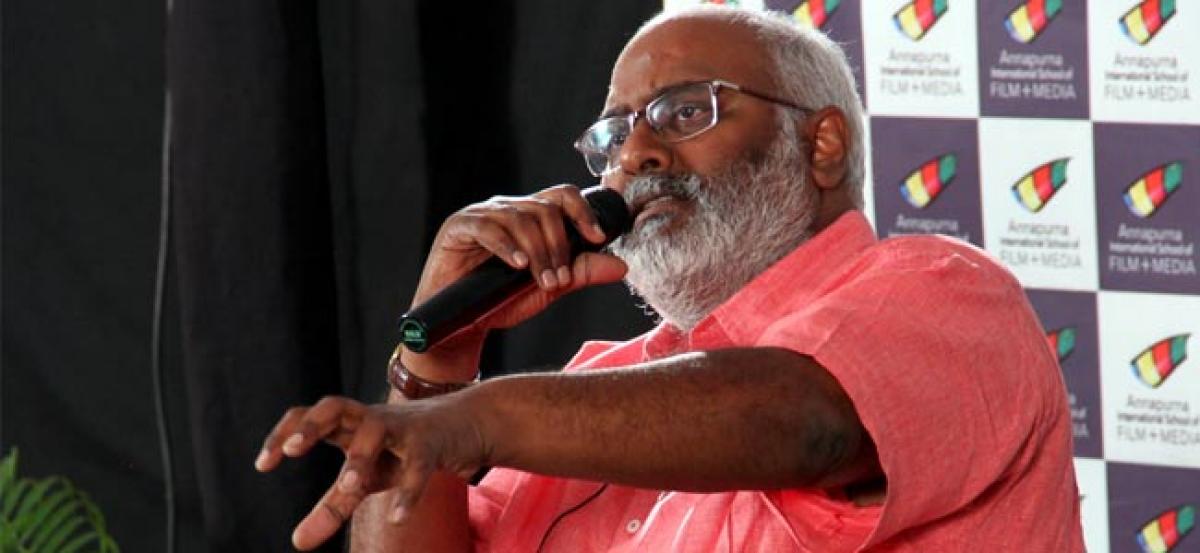 Highlights
\"Students should make a habit of reading books, it makes them imagine the topography and everything involved it\", said M.M. Keeravani, renowned Indian film music composer
Hyderabad: "Students should make a habit of reading books, it makes them imagine the topography and everything involved it", said M.M. Keeravani, renowned Indian film music composer and playback singer, as he visited Annapurna International School of Film & Media today and interacted with AISFM Students. He conducted a master class to the students on Indian Film Music Composing. Keeravani is also known by his aliases Marakathamani, Vedanarayana and M. M. Kreem, who worked in the Telugu, Tamil, Kannada, Malayalam and Hindi film industries. He shared his life journey with the students.
While interacting with students, he advised them "Stay away from digital addiction , observe people closely and interact with them face-to-face and not digitally", and went on to add, "You will learn more when you earn your own money, so start earning on your own and do not depend on others."
When one of the students asked him, what emotional motive he looks for when he has to assign a musical motive for a character, the legendary music director replied, "We assign a tune to a character and once we do that, the audience identifies with it." "It's good to experiment with different genres of music, but it entirely depends on the director and music director," said he when asked about staying true to a genre or experimenting with music.
'What else do you want to accomplish in life?' was one question posed to him. To this he said, "To be able to relax more by doing little work. Music is my passion but not to the extent that I am toiling night and day and not relaxing at all. Apart from this, I want to go to Japan, spend some time there and compose music for a Japanese film."