Kapoor & Sons Full Movie Review: Slice-of-life |Tale|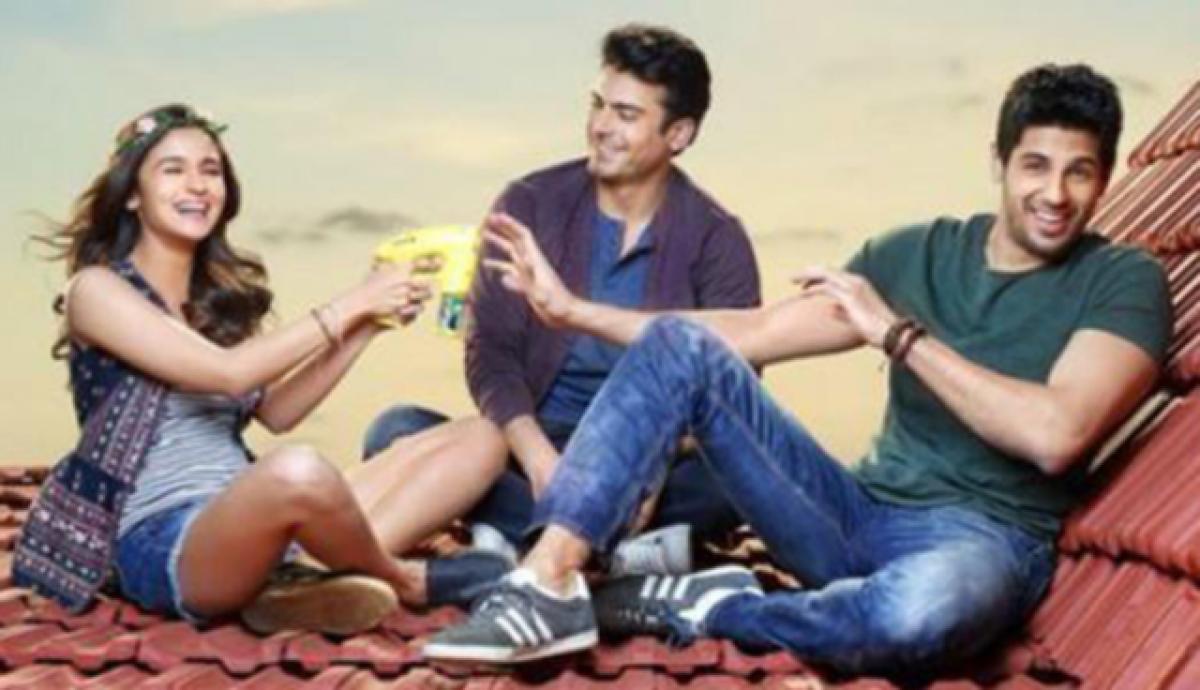 Highlights
There are these films that you run into once in a while which in retrospect may have nothing much but as long as you are watching it, you feel fine...
There are these films that you run into once in a while which in retrospect may have nothing much but as long as you are watching it, you feel fine with it. Shakun Batra takes on an emotional roller-coaster to Coonoor, Tamil Nadu with the Kapoors and keeps your interest sustained through the length of the film.
Casting in-charge Panchami Gharvi deserves first mention. She gets together a cast that literally robs you of the feeling that you are watching a film. Instead this slice-of-life experience is lavishly garnered and laced out for you to watch, savour and even recommend.
Everyone in the story gives the film the right moments, never tries too hard and no one goes over the board with needless dramatics. This dysfunctional family has everyone with fingers pointed at them and they in turn pointing fingers. As the skeletons roll out of the respective cupboards, tragedy strikes and the grand old man has to be ingenuous to get the entire family in the family picture as he desires.
The grand old patriarch Amarjeet Kapoor (Rishi Kapoor), well on his way to the grave, even rehearses his death scene but wants one last picture with all members of his family. His son Harsh (Rajat Kapoor- near perfect as always) has a bad marriage and a complaining wife in (Ratna Pathak Shah) who forever is nitpicking.
The couple have two sons of the chalk and cheese variety. Rahul (Fawad Khan –wow!) is Mr Perfect. He is a UK-based writer with a best seller to back him up in negotiation with the publishers for his next work. Bro Arjun (Sidharth Malhotra – wow again!) is the part time bartender in the back yards of USA, trying to make a living and also waiting to publish his work.
The parents dote on the earlier and are critical of the latter. The guys come to Coonoor and find the bickering parents in top gear. Arjun feels slighted by his parents when they give all the attention to the more successful Rahul. He swaggers into a relationship with Tia (Alia Bhatt) who has inherited a huge house after her parents died in a plane crash.
The story is very simple and almost linear and predictable. It is just what you would expect from the Karan Johar stables but it eschews the customary dramatics and exaggeration. In contrast we have a narrative that is so fluid and smooth that it just leaves you experiencing the gnawing moments of a family that could be any ones.
Full credit to Shakun Batra for not going the Karan Johar way and yet not disowning it. He tells the tale with a simplicity that makes it all real and touching. The cast is another factor that lifts the film to high levels. When is it that you last saw a film where the cast acts better than Rishi Kapoor? This is not to say anything about Rishi. He is as usual reliable.
Lovable and worth watching. Rajat is that insurance that any filmmaker can bet on. As is with Ratna Pathak. She plays the role with such dignity and élan that you feel no one else could have done it. By the way where is Reema Lagoo these days? Alia Bhat is spirited and gives the film the fizz it requires.
After Deepika we have one actor who can carry her hot pants with ease. Doing up the sibling rivalry are Fawad and Sidharth. They make it impossible to choose who is better. Both make a fashion out of the understated approach to playing their roles. One hurt, one guilty. One successful, one rejected. One open and the other with a secret.
Watch the film for the chemistry of the guys who are no Amit, Shashi, and Jackie, Anil but real and endearing.
I would unhesitatingly recommend the film to anyone who likes a few mushy moments and are willing to give good commercial cinema its rightful space.

Cast : Siddharth Malhotra, Fawad Khan, Alia Bhatt and Rishi Kapoor
Direction: Shakun Batra
Genre : Drama
Likes : Style, Fawad and Sid
Dislikes : Linear and predictable
Rating : 3 and half

Subscribed Failed...
Subscribed Successfully...