Run movie Review: Sprinting in fits and starts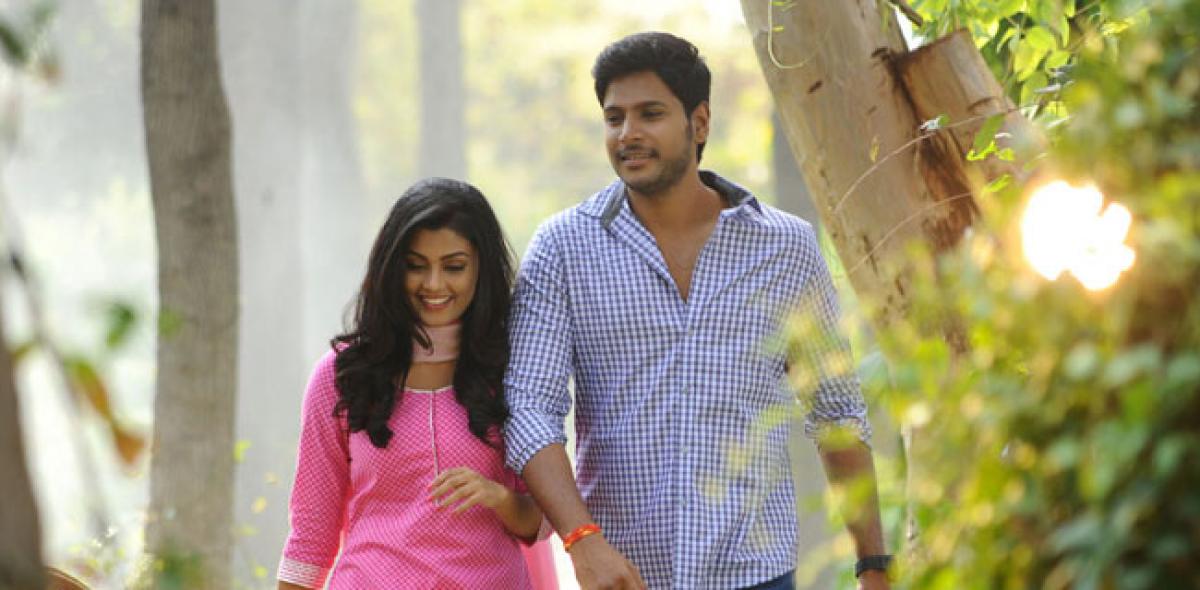 Highlights
Justifying the title 'Run', the hero is always on the move, his desperation to meet multiple demands on his time and money justifying it. Hot on his heels are many, not excluding the selfie-loving cop (Brahmaji) who is following up in his own comical manner the complaint of the heroine's father. How all this ends, as the loving couple walk into the sunset, hand in hand, is the climax of the 109-mi
After nearly three years since 'Neram' released in Malayalam and Tamil, the Telugu remake makes its bow as a Holi long-weekend release. Conceptually, it is an interesting film which focuses on how the passage of time in a day changes fortunes of people all around, good turning into bad and vice-versa.
'Run' too begins with the same premise, with a voiceover quickly summing up the tension-laden condition of the hero (Sundeep Kishan), in between jobs and with a lady love (Anisha Ambrose) to take care. Over and above the film is the money he owes to the slimy, usurious 'Vaddi Raja' (Bobby Simhaa) who is merciless and violent. In this nerve-wracking milieu, the hero gets mugged and heroine, a victim of chain-snatching, even as they plan to meet and elope.
Justifying the title 'Run', the hero is always on the move, his desperation to meet multiple demands on his time and money justifying it. Hot on his heels are many, not excluding the selfie-loving cop (Brahmaji) who is following up in his own comical manner the complaint of the heroine's father. How all this ends, as the loving couple walk into the sunset, hand in hand, is the climax of the 109-minute drama.
Building up the narrative in a manner akin to interconnecting of dots for the final picture to emerge, director Anil Kanneganti remains faithful to the original, even allowing in for the film to briefly sag, post-interval. Sundeep works hard on his role but fails to match the frustrated, hapless profile of the original essayed by Nivin Pauly.
Anisha Ambrose uses her screen time adequately but she is a no-match to Nazriya Nazim, who starred in the original. Cameo by Posani Krishna Murali fails to strike a chord, while Brahmaji manages to make an impression. The jewel in the crown is Bobby Simhaa for sure, who has a menacing presence onscreen.
Reminding one of the black-and-white era when Rajinikanth was a villain to begin with, his style statement, body language and dialogue delivery make a forceful impact. For sure, he is the main attraction in the film which can claim its other USP as a relatively clutter-free approach, even though simplistic and too convenient as a climax.
Film Name : Run
Cast : Sundeep Kishan, Anisha Ambrose and Bobby Simhaa
Direction : K Anil
Genre : Thriller
Likes : Bobby Simhaa's effortless performance
Dislikes : Too coincidental twists