All set for the big debut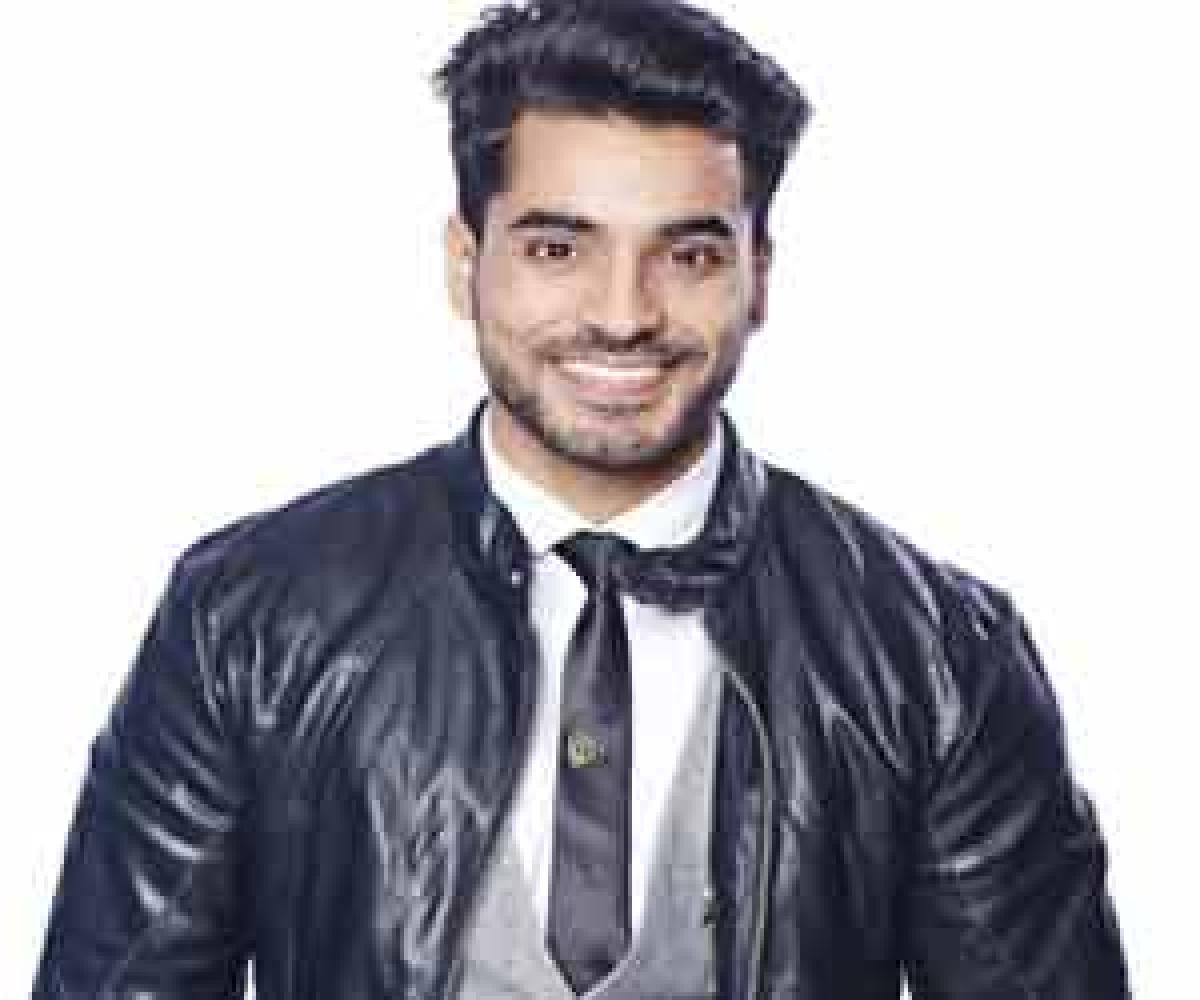 Highlights
Gautam Gulati shot to fame with 'Big Boss 8' and emerged winner of the reality show. He is now debuting on the silver screen with the biopic 'Azhar'. The 'Diya Aur Baati Hum' star will be donning the role of veteran cricketer Ravi Shastri. In a freewheeling chat, Gautam talks about his debut and sharing screen space with Emraan Hashmi
Gautam Gulati shot to fame with 'Big Boss 8' and emerged winner of the reality show. He is now debuting on the silver screen with the biopic 'Azhar'. The 'Diya Aur Baati Hum' star will be donning the role of veteran cricketer Ravi Shastri. In a freewheeling chat, Gautam talks about his debut and sharing screen space with Emraan Hashmi
How was the experience while shooting 'Azhar'?
It's really a good experience. I'm happy that my debut is happening with such a big banner and good actors. I really had a good time. I never thought that I will work with the people whom I have seen on the big screen. I never took help from anyone in this industry from day one for anything.
How is it working with Emraan Hashmi?
He is such a nice guy. He is very intelligent. Emraan told that he likes to do unique roles. He is a very chilled out guy. Emraan is very down to earth and a homely guy. He treated me like a kid on the sets.
Why did you choose 'Azhar' as your launch pad to the silver screen?
Even today I get film scripts. But I feel one should choose their films wisely. It doesn't matter whether you are doing a role of a hero, villain or a supporting role. Your choice should make people acknowledge you in the film and your way of acting. The makers of the film convinced me a lot to do the film because they felt that I'm the exact replica of Ravi Shastri. Then I was also intrigued with the script and then said yes for the role.
How did you prepare for the role?
I went to acting workshops for one-and-a-half-months. And to learn the mannerism of Ravi Shastri I watched a lot of videos of him and with that, I added my instincts too. I lost weight and stopped working out because Ravi Shastri was a lean guy then. When you play a role of living legend it is difficult to match them.
I told my instructor in the workshop to make me like him. Whenever my instructor took my interview I would exactly behave the way Ravi Shastri used to speak in the interviews. When I got a grip over the mannerisms then I started working on the script of the movie.
Are you a good cricketer? If yes then did it help in the role?
I'm a good cricketer, however, in the movie I don't play cricket as Ravi Shastri was a commentator at that time.
Are there any scenes where you were emotionally connected?
Yeah. There are a series of scenes where I'm emotionally connected. To pick one is not easy but I would say that there is a scene where I have to be in the shoes of Azhar and feel his problems which he is facing.
What will pull the audience to the screens?
It's an intriguing movie. It's about cricket. There are many cricket maniacs in the country and this generation doesn't know much about Azharuddin and Ravi Shastri. They never saw them playing; they just read about them and this film will help them to know about these cricketing legends.
What is your favourite dialogue in the film?
Well, there are many dialogues and I'm sure very soon all of my dialogues will feature in the Dubsmash app. But one of my favourite lines is "Khoobsurat chehra dekhtey hee dil mein red carpet bicha letha hu taki hasinayon ki pair zameen per na pade. Phir bhi mard badnaam hai."
Will you only focus on films or will you do television too?
For the time being I left television. I didn't do any shows from last year. I would love to do any events or dance in the award programmes but no more serials for me as I'm not interested. It's not about interest too, I waited for this moment with patience from years and I will wait for a few more years. I wish to sail on the success in Bollywood.
Any projects in the pipeline?
Well, let me complete this first. Post 'Azhar' I will see what I can do because this is my first film and people will also know about my capabilities and what they need from me as an actor. So once this comes out I will think about other movies.