Emotional tale of dreams and ambitions define Nil Battey Sannata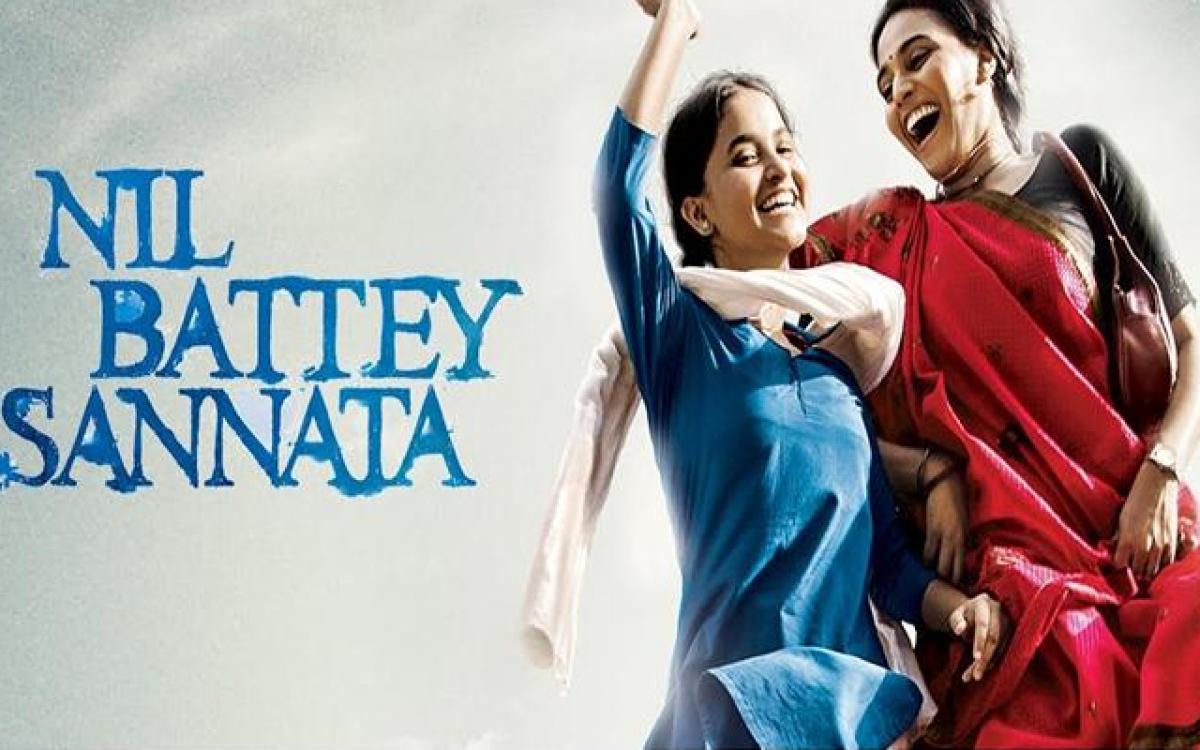 Highlights
Replete with life\'s lessons, \"Nil Battey Sannata\" is a powerfully packed, emotional tale of dreams and ambition, which is beautifully captured through a mother-daughter relationship.
Replete with life's lessons, "Nil Battey Sannata" is a powerfully packed, emotional tale of dreams and ambition, which is beautifully captured through a mother-daughter relationship.
Chanda Sahai (Swara Bhaskar), a maid, is an ambitious mother. She works hard to ensure that her daughter Apeksha, which means expectation and fondly called Appu, receives a good education.
One day she asks her daughter "What will you become?"
Nonchalantly, her daughter replies: "An engineer's son becomes an engineer, a doctor's son becomes a doctor. So obviously, a maid's daughter will become a maid."
Disheartened, Chanda is not a mother who sings, "Que Sera Seraa", to convey the fatalistic resignation. In fact, she pulls strings to make her daughter realise that the future is in one's own hands and one can steer the course as per one's will. How she deals with her carefree, yet equally complexed daughter, forms the crux of the tale.
This is director Ashwiny Tiwari's maiden venture. Her script and screenplay co-written by Pranjal Choudhary, Neeraj Singh and Nitesh Tiwari is taut and engaging with realistic metaphors like, "fuse bulb", for weak students and "Khana dheere pake to, swaad ayegaa, jaldi pake to jal jayega", in reference to, slow and steady wins the race.
The dialogues written in light vein are entertaining, which make the situations instantly relevant and enjoyable, inclusive of some maths lessons, "Sawaal ka jawaab sawaal mein hi chupa hai," which is used as a leitmotif to emphasise that the answer lies in the question itself, or in other words one has to introspect to find answers in life.
With her woe-ridden demeanour, Swara Bhaskar plays Chanda to perfection. A fine actor, she nails her role as a compassionate mother to the tee. She is ably supported by Riya Shukla who plays Apeksha with equal fervour. Riya is convincing as the free-spirited, rebellious child adamant to have her way and is equally effective when distraught on learning about her mother's sacrifices.
They are efficiently supported by other teen actors who play their classmates, Pintu, Sweety and Anmol. They are simply themselves and natural onscreen.
Ratna Pathak Shah though a brilliant actor, as Dr. Dewan is unconvincing. By no stretch of imagination are her mannerisms of a scatter-brained person, she intends to portray.
Pankaj Tripathi as Mr. Shrivastava, the Maths teacher and the Principal of the school is brilliant. With a tinge of comic undercurrent in his gestures and speech, he essays his role flawlessly.
Sanjay Suri in a guest appearance as the kind-hearted collector Satyaprakash, is sweet but wasted.
With moderate production values, cinematographer Gavemic U. Ary's shots in a tight indoor space are as brilliant, as his outdoor frames.
The background score by Naren Chandravarkar and Benedict Taylor is effectively layered along with the song, "One plus one, Maths mein dabba gul".
"Nil Battey Sannata" is a sentimental, inspirational film that is provocative and will appeal to everyone.
By Troy Ribeiro