My family doesn't advise me on my work, says Lavanya Tripathi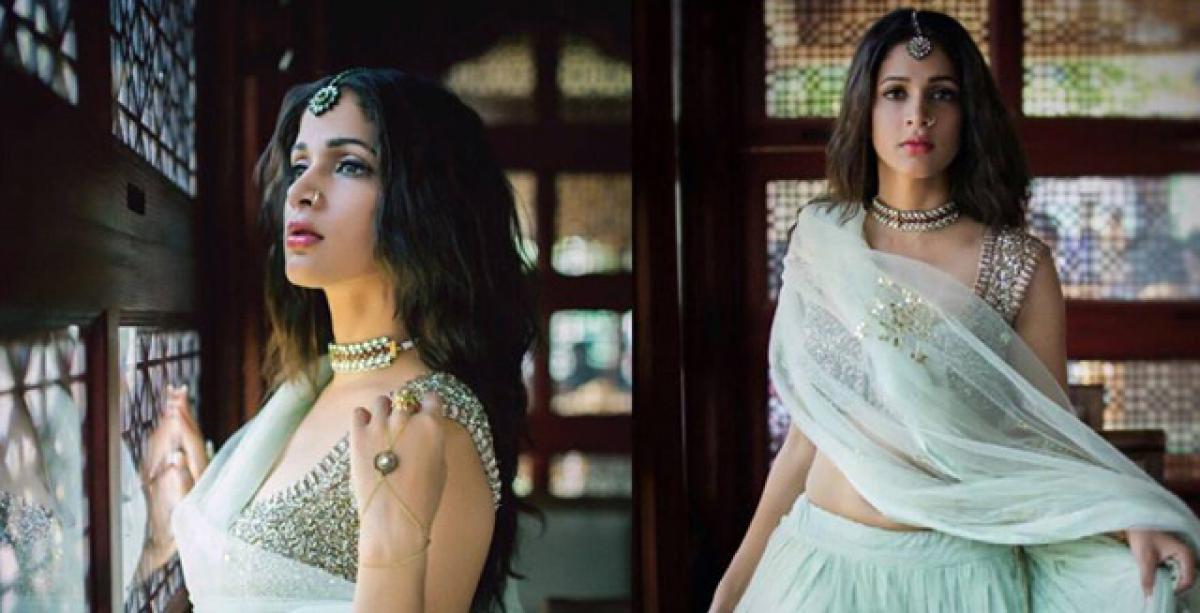 Highlights
The Dehradun girl claims to be essaying the role of a college student in `Radha' and describes the film as a situational comedy.
The Dehradun girl claims to be essaying the role of a college student in `Radha' and describes the film as a situational comedy. The actress says that she would like to work for free if she comes across an exciting script, in a freewheeling chat with Sridhar Adivi
Q. Tell us about your character in 'Radha'?
A. I play a college student in the film, a girl who is quiet and not very vivacious. It is the complete opposite of what I am like in real life. Probably for the first time in my career, I am playing a completely commercial role. There is a mass number and classical number in the film with very good situational comedy. Also, I probably look my best in this film.
Q. You worked with Sharwanand for the first time. What was it like?
A. He is a very quiet person on sets but once he slips into the skin of the character, he is a totally different person and the transformation is remarkable. It was I who used to push Sharwa on into conversations on location. The film revolves around him but there is suspense and drama backed by ample doses of humour. Although, he plays the title role of Radha but is more of like 'Lord Krishna' in behaviour.
Q. You must have been disappointed with the result of 'Mister'?
A. Not really! I liked 'Mister' when I watched it. I would have been disappointed if I did not give my 100% to the character or live up to the director's expectations. I take both success and failure equally as I know that they are part of my profession. Personally also, I am a very cool person. I hardly ever get angry in my house and neither have there been any instances of my parents reprimanding me. I tend to carry this attitude in my professional life as well which helps me stay grounded to both success and failure. Everyone says I am a very humorous person as well.
Q. What is the secret of your 'good looks' and criterion behind choosing films.
A. My confidence! Besides, your happiness is in your hands and one should not let anyone else have the 'key' to his or her happiness. This confidence makes me look vibrant on screen. Coming to scripts, I have been lucky to work with some top production houses. Having said that, I am looking forward to roles with scope for performance because ultimately, it is not 'looks' alone that is important. You should also be able to act. In fact, I don't mind doing a film with zero pay cheque, if the script is exciting enough.
Q. Your father is a criminal lawyer and sister is in government service and many of your relations are IPS, IAS officers etc. Given this background, one would have expected you to chart a similar course.
A. Yes, but everyone in my family is connected to arts in some way. My sister is a trained Kathak dancer. She and my mother are also painters. I was always clear that I wanted to take up a profession close to 'arts'. And my family has been very supportive of my decision. They do not advise me on my films or roles. They're just happy to see me on screen.
Q. What next after 'Radha'? A vacation?
A. No, for me, my work is my vacation. I absolutely love my work and I am doing my next film with Naga Chaitanya. I did a guest role in 'Manam' and then worked with Nagarjuna sir in 'Soggade Chinni Nayana'. Now, I'm happy to be working with Chaitanya as well.