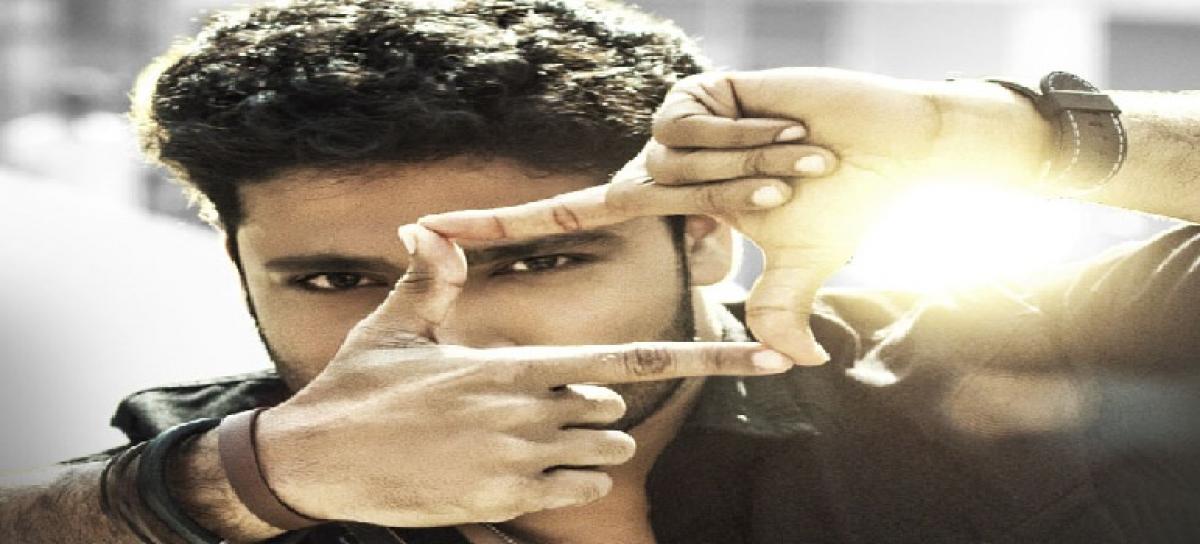 Highlights
Darshakudu Movie Review
Director: Jakka Hariprasad
Music director: Sai Karthik
Producer: Sukumar
Cast: Ashok Bandreddi , Pujita Ponnada, Eesha Rebba
Story:
The film revolves around a budding director, Mahesh (Ashok) who is only focussed on making his dream come true. Namrata (Eesha Rebba), a costume designer enters his life. While she falls in love with him, Mahesh, on the other hand starts visualising Namrata's love as a cinema illusion which leaves her upset.
Till the time he realizes his mistake, Namrata moves away from him and everything starts to fall apart for Mahesh as he even loses the chance of directing a movie.
As to how he gets his life back on track forms the rest of the story.
What works?
The first half of the movie is executed well even though the genre of the movie keeps the audience confusing. The characterization of Mahesh is done well as every scene builds his aspirations of becoming a director.
Performance:
Ashok is definitely an actor who holds a lot of potential and he makes an impact with his debut. Managing the characterization with his girlfriend and the other of a passionate director, Ashok stands out.
Eesha Rebba is here to stay as the actress not only provides the glamour quotient for the movie but brings out a natural performance. The supporting cast - Poojitha, Noel, Navin, Sudarshan do a good job in their roles. Comedian Sudarshan delivers in the humour department while Priya Darshi's surprise appearance leaves the audience in splits.
Technical aspects:
Music is average and Sai Katheek failts to make an impact. Even the background ground score doesn't stand out. Pravin Anumolu's cinematography is alright but the editing done by Navin Nuli is top notch.
Sukumar's production values are rich but the direction falls flat which is a major setback for the movie as Director Hariprasad doesn't manage to take hold of the narrative throughout. The love story too doesn't take a strong foothold in the movie and last around 20 minutes and the climax is disappointing.