Leading actress caught in sex racket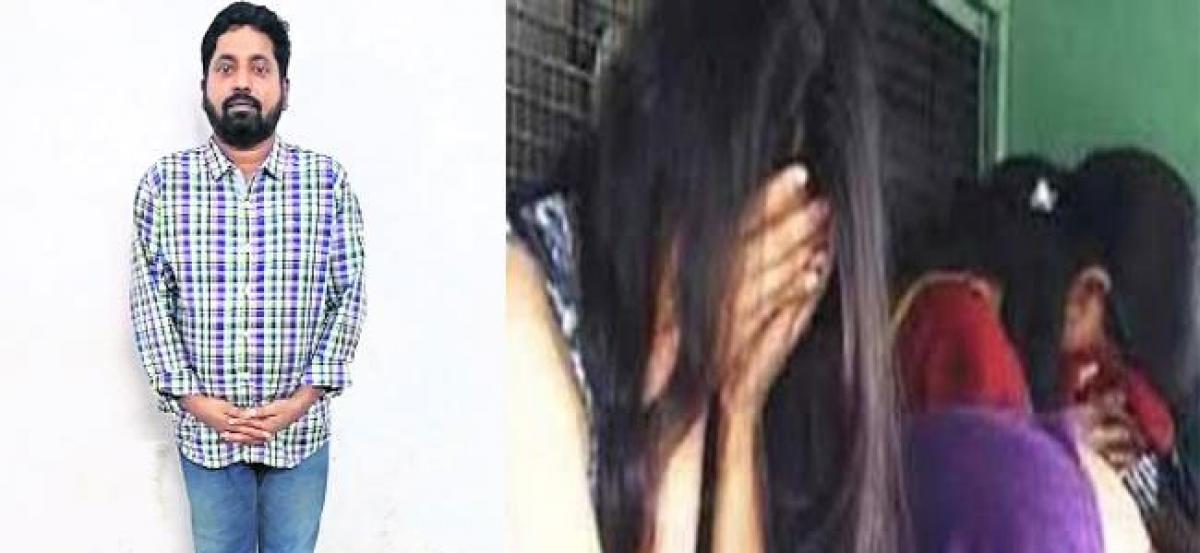 Highlights
Small time actresss getting trapped in flesh trade is not new But, this time around, popular Bhojpuri actress was caught redhanded She was trapped in a five star hotel in Hyderabad
Small time actresss getting trapped in flesh trade is not new. But, this time around, popular Bhojpuri actress was caught red-handed. She was trapped in a five star hotel in Hyderabad.
According to the police, the actress was trapped in a star hotel in Banjara Hills.The police were tipped off about the flesh trade and they raided the hotel. They arrested the actress, her pimp Janardhana Rao and a customer. Rs 40000 in cash and three mobile phones were also seized from them.
What is interesting is that the actress came to Hyderabad from Mumbai two days ago and the customer arrested happens to a senior government official. Janardhar Rao aka Jani was also arrested earlier in a similar case of prostitution involving film actresses.
The film industry, which is already reeling under the impact of drugs case, prostitution cases in the US and Sri Reddy's allegations of casting couch, found itself at the wrong end of the stick once again.