RX 100 Movie Review & Rating {2.5/5}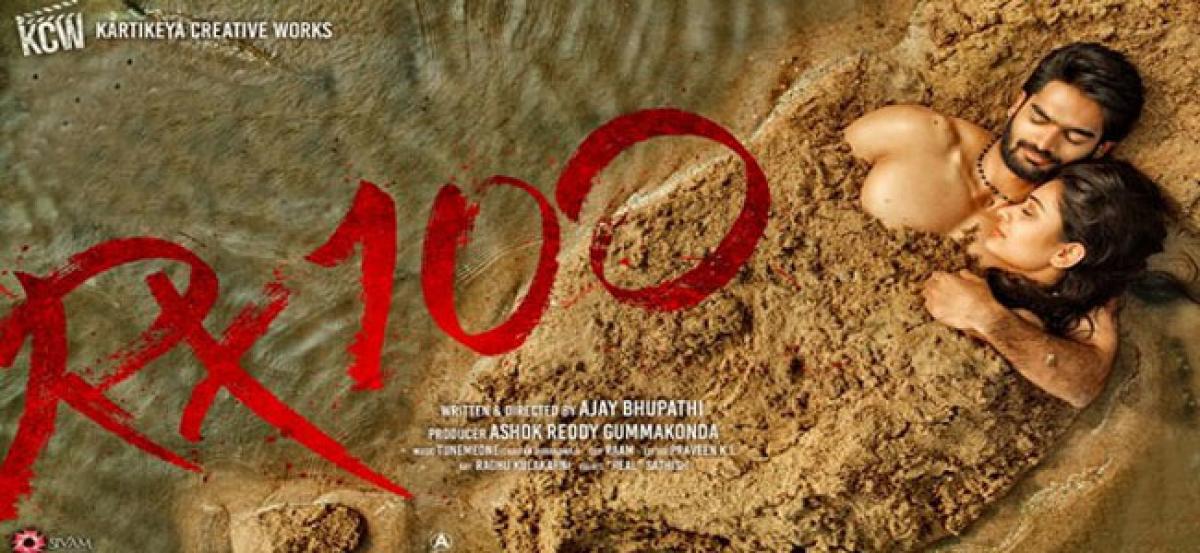 Highlights
RX 100 Movie Review And Rating RX 100 is the latest Telugu film that released today in the theatres The movie is carrying a lot of positive buzz in the film industry and on the social media The film introduces newcomers Karthikeya and Payal Rajput in the lead roles
Rating: 2.5/5
Title: RX100
Language: Telugu
Cast: Kartikeya,Payal Rajput
Release Date: 12 July 2018
Director: Ajay Bhupathi
Producer: Ashok Reddy Gummakonda
Music: Chaitan B
Genre: Romance
RX 100 is the latest Telugu film that released today in the theatres. The movie is carrying a lot of positive buzz in the film industry and on the social media. The film introduces newcomers Karthikeya and Payal Rajput in the lead roles. A debutant named Ajay Bhupathi directs RX100. Ashok Reddy is producing the movie under Karthikeya Creative works. Chethan Bharadwaj is the music director. Check out the review of the film here.
Story:
Shiva (Karthikeya) falls in love with Indhu (Payal). They plan to settle down in life and enter the wedlock. Unfortunately, one day, Indhu's father Viswanatham (Rao Ramesh) fixes Indhu's marriage with Mahesh. What happens then? What did Shiva do then? What happens in the end? Forms the story of the movie.
Performances:
Karthikeya and Payal Rajput are the newcomers who made their debut with the film. Karthikeya played a character that has got dual shades. As an innocent guy and as an intense and bold person, Karthikeya did his job well. Payal Rajput who does not know the language also performed well in her limitations and mesmerized everyone. Senior actor Ramki who made his re-entry with this film is also good and gave his best for the character. Rao Ramesh, on the other side, is impressive in a regular role and made his presence felt. The rest of the cast presented themselves in good performances and added strength to the lead actors.
Technicalities:
The film has music scored by Chethan Bharadwaj. He has come up with some decent tunes and scored a decent background score in the movie. The editing by Praveen K L is neat. The cinematography by Raam is good. His camera work is the major highlight of the film. The writing by Ajay Bhupathi is excellent. The production values maintained by Ashok Reddy under Karthikeya Creative works are grand.
Verdict:
RX100 is an overhyped film that failed in executing the emotions properly. The film got a good story, but the director took a lot of time in establishing everything. The first half thoroughly establishes the love track between the love pair, and it was dragged a bit. The movie lacks some exciting elements that would make audiences engaged with the film's flow. At a point in the film, the film starts becoming predictable and ends as a bore-fest. The lead actors did well in the movie, but a proper screenplay would have helped the movie in becoming a hit. Dragging multiple emotional scenes, the director failed in executing the emotion properly, and it resulted in the viewers losing connection with the film. On the whole, the film disappoints.
ALSO READ: RX 100 Movie Twitter review
Disclaimer : This Review is An Opinion of One Person. Please Do Not Judge The Movie Based On This Review. Watch Movie in Theatre