When love is a game of betrayal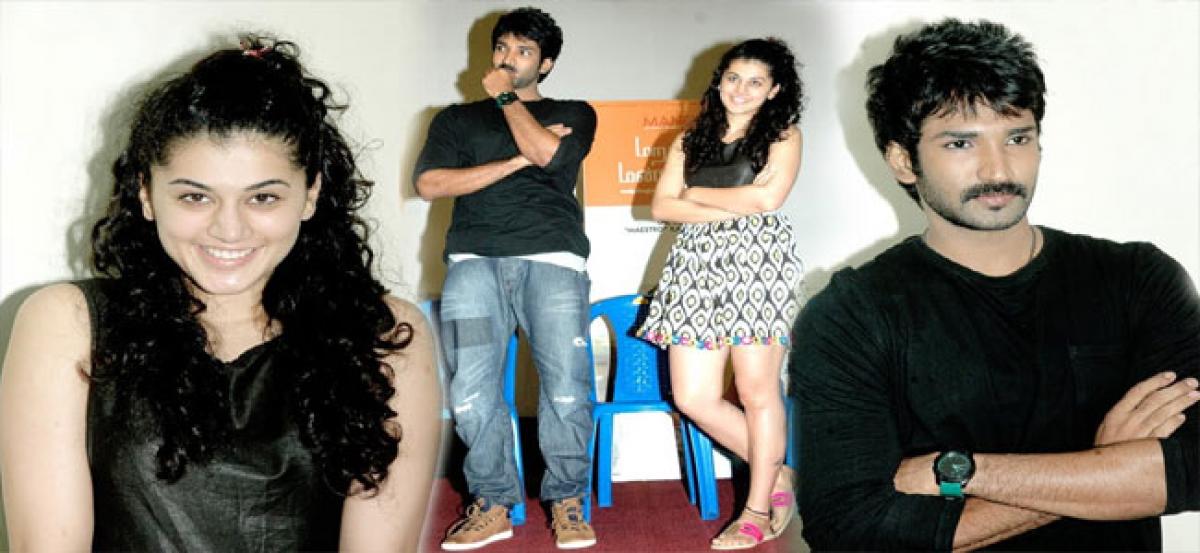 Highlights
A visually challenged hero Aadhi Pinisetty, who is a skillful chef and a restaurant owner has a late night visitor Taapsee Pannu, a damsel with a...
A visually challenged hero (Aadhi Pinisetty), who is a skillful chef and a restaurant owner has a late night visitor (Taapsee Pannu), a damsel with a golden heart. She wants him to give a parcel for a hungry old man on the roadside awaiting his dinner eagerly. Before long, the two soft- natured people fall for each other, to the extent that the talented cuisine master rejects his neighbour's daughter who pines for him (Ritika Singh). Trouble breaks out when he promises to bail out his lady love in deep financial crisis but gets hurt in an accident, which makes him renege on his commitment but restores his vision.
With eyes wide open, our man, in search of his girl now faces a series of challenges, which are more betrayals and breach of faith acts. Kona Venkat, the producer, known for his fast-paced dialogues reprises the 2017 Tamil film 'Adhe Kangal', which was a sleeper hit, appreciated for its innovative story. Positioning the story in familiar, domestic territory and moving the second half action from Hyderabad to Visakhapatnam and Vijayawada, the narrative moves well in the first half, as the director Harinath raises the interest levels of the audience, which now gets interested in how the hero would trace out his lost Laila.
By and large, the way the story unfolds, post-interval, with a buffoon of a cop in the form of Vennela Kishore aiding the hero, (who now masquerades a crime reporter) is quite watch worthy. Yet the action, which lends quite a bit of screen time and histrionic potential to Taapsee seems slow-paced, which bogs down the interest levels here and there. Still, with her role better written than Ritika, who too enacts her character well, the Sikhni heroine emerges the surprise packet. A welcome change given that her presence is critical right till the climax which unfolds steadily, as the hero and his team close in on the cheaters, step by step.
Pannu has moved out from the glam doll roles over the past two years and has made quite a notable position for herself in Hindi cinema too with her recent films well received by both the critics and the public. Aadhi Pinisetty, who too has had a good number of hits in the months earlier, maintains his poise and temperament and lives the role of the blind chef brilliantly. His polished presence is a definite plus for an urban movie like this, which can appeal to all those who are looking for good, twist-laden stories.

Subscribed Failed...
Subscribed Successfully...