Bigg Boss Telugu Season 2: August 31st Episode 83 Highlights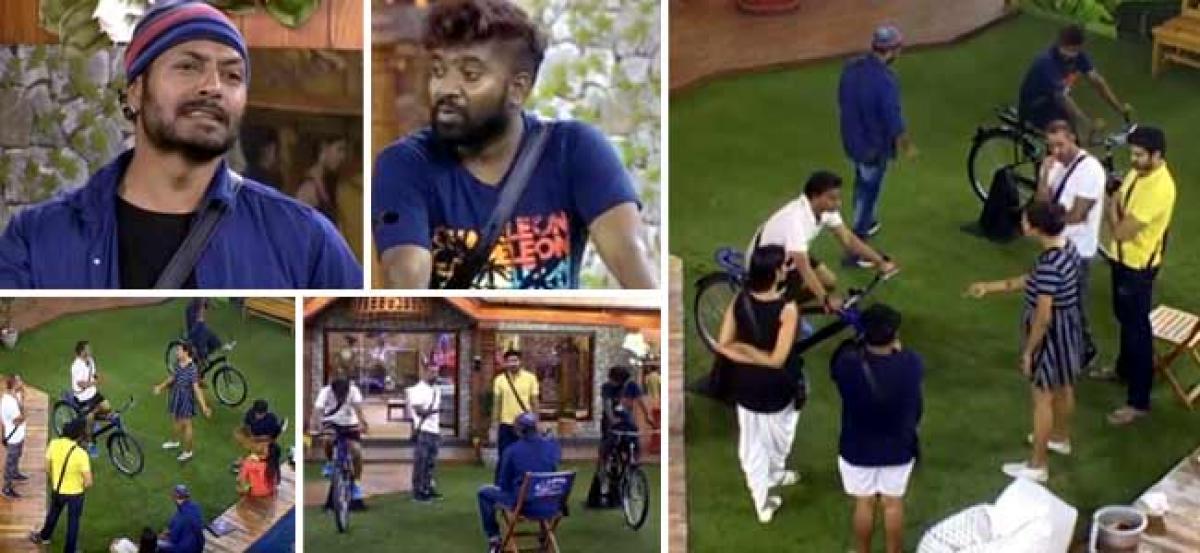 Highlights
Bigg Boss TV show is turning out to be an interesting show as it arrives into a key phase Its 83rd episode now and a lot of exciting things took place in the episode
Bigg Boss TV show is turning out to be an interesting show as it arrives into a key phase. It's 83rd episode now and a lot of exciting things took place in the episode.
Tanish, Roll Rida and Nutan continued the captaincy task. Kaushal supported Nutan but the other housemates stood with Tanish and Roll. During the cycling, Nutan Naidu's cycle chain created a problem and it created a big argument. Kaushal tried to fix the chain but Deepthi prevented him from doing so. Kaushal was angry with Deepthi for stopping him but Bigg Boss intervened and allowed Kaushal to fix the chain. The chain has created problems multiple times leaving a chance for Nutan Naidu to take rest. Tanish and Roll have objected to this.
Tanish made allegations on Bigg Boss that he failed to provide a proper cycle to Nutan Naidu. Tanish said that he participated in the game even though his leg was not supporting him. As a result, he quit the game midway. Tanish also felt upset that Bigg Boss is playing with them emotionally. After Tanish walked out of the game, Kaushal requested Roll Rida to stop the game so that Nutan will become the captain. Roll Rida did not honor the request of Kaushal and continued playing.
ALSO READ: Bigg Boss Telugu Season 2: August 30th Episode 82 Highlights
Bigg Boss later revealed that only one should be on the cycle by the time the end buzzer comes. Geetha began discussions with the other housemates to make Roll as the captain of the house. Geetha said that the housemates do not want Nutan as a captain and requested Nutan to drop in the game.
In the end, Bigg Boss announced that there is no captain in the house which came as a big shock to everyone.
ALSO READ: Who will get eliminated from the Bigg Boss house this week ?
Subscribed Failed...
Subscribed Successfully...