Bigg Boss Telugu Season 2: August 30th Episode 82 Highlights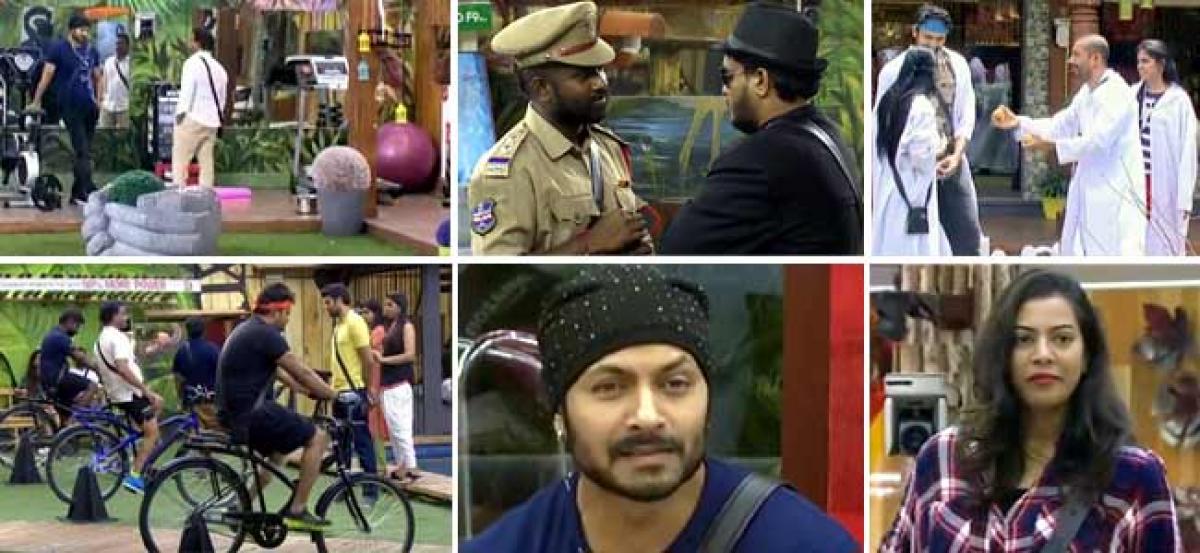 Highlights
Bigg Boss season 2 entered the key and crucial stage now There are 9 members remained in the house now in the current week The murder mystery task came to an end in 82nd episode
Bigg Boss season 2 entered the key and crucial stage now. There are 9 members remained in the house now in the current week. The murder mystery task came to an end in 82nd episode.
The episode started with a heated argument between Geetha Madhuri and Kaushal. Kaushal questioned Geetha about she trying to target her constantly. Geetha tried to answer him in a way that it irked him completely. Later, Bigg Boss announced that both the detective and cop has to announce the name of the murderer. Both came to a conclusion and has come to announce that Tanish as the murderer.
Later, Bigg Boss revealed that Geetha Madhuri is the actual murderer in the house and gave her the opportunity to nominate a person for the entire season. Geetha Madhuri has got immunity in the current week's nominations and she nominated Kaushal for the entire season which came as a shocking decision.
Geetha Madhuri sarcastically said that Kaushal Army will anyhow save Kaushal. Kaushal was hugely disappointed with this move of Geetha and broke down to tears. Nutan Naidu tried to console Kaushal but things did not work. Shyamala, Samrat, Amit, and Deepthi who were murdered in the task also got nominated for the next week.
Later, Bigg Boss announced the captaincy task. Nutan Naidu, Roll Rida, and Tanish participated in the task. The task is titled 'Alisipothe Anthame' The contestants have to do cycling constantly. Kaushal is supporting Nutan Naidu while the other housemates are supporting Tanish and Roll.
The winner in the captaincy task will be announced tomorrow.
ALSO READ: Bigg Boss Telugu Season 2: August 29th Episode Highlights
Subscribed Failed...
Subscribed Successfully...