Allu Arvind to trek a new path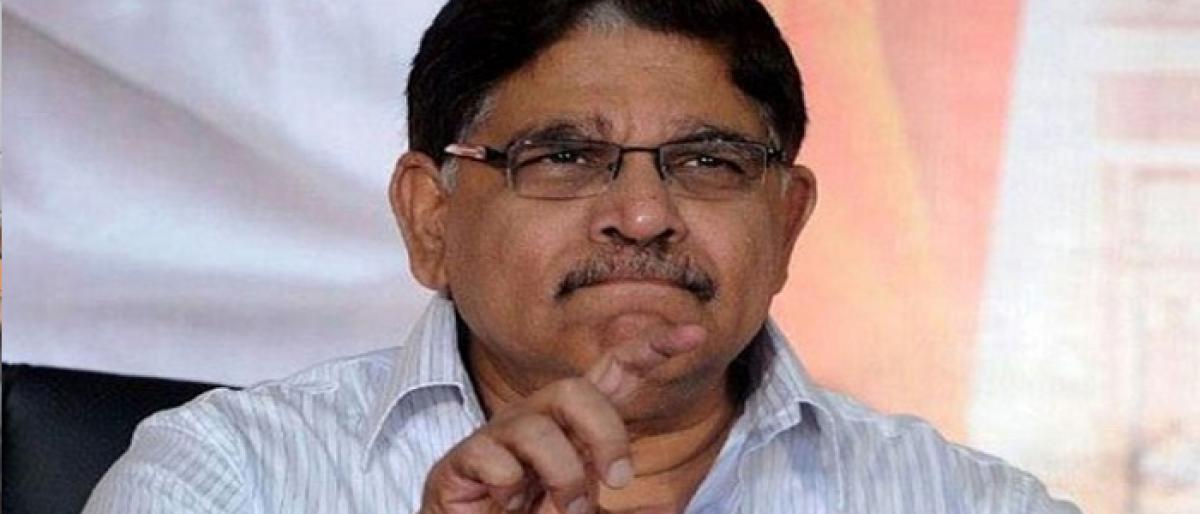 Highlights
After making films with superstars like Chiranjeevi, Pawan Kalyan, Allu Arjun, Ram Charan and Naga Chaitanya, leading producer Allu Arvind is planning to make a couple of conceptdriven movies to give a new direction to his banner
After making films with superstars like Chiranjeevi, Pawan Kalyan, Allu Arjun, Ram Charan and Naga Chaitanya, leading producer Allu Arvind is planning to make a couple of concept-driven movies to give a new direction to his banner. "It is true that Allu Arvind wants to try something different and encourage new talent. He is planning to fund content-driven movies and give a new dimension to his banner which mostly made films with big stars," says a source, close to the unit.
Allu Arvind was always fascinated with star-studded movies and larger-than-life scripts and delivered blockbusters like 'Pasivadi Pranam', 'Rowdy Alludu', 'Jalsa,', '100% Love,' 'Maghadheera', 'Sarrainodu' and the recent smashing hit being 'Geeta Govindam' to carve a niche for the banner for himself in T-town. "Allu Arvind is listening to a couple of scripts since he is planning to make five small-budget movies that ride on strong content even with new faces. He has established Geetha Arts-2 to chart a new course," the source adds.
Almost two decades ago, Allu Arvind teamed with Ashwini Dutt and K Raghavendra Rao to make thematic movies and tasted success with films like 'Pelli Sandadi' and 'Pellam Oorelithe,' but later dropped the plan after duds like 'Bombay Priyudu', the source points out. No doubt, small is big in T-town these days.