Mr. Majnu Closing Collections Report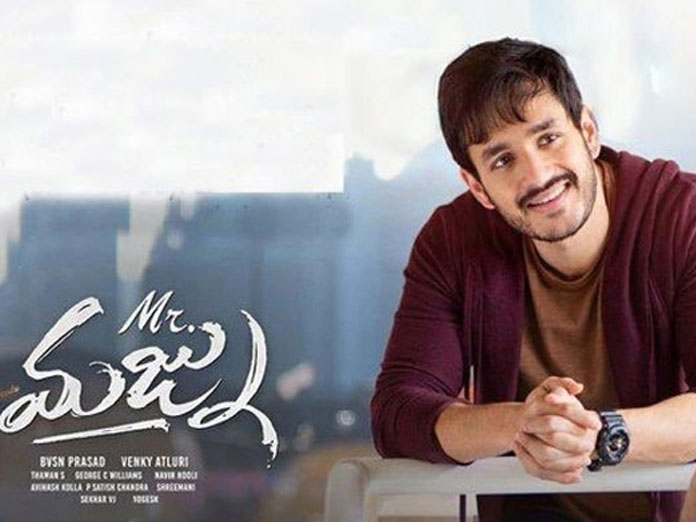 Highlights
Akhil Akkineni pinned a lot of hopes on the film Mr Majnu but unfortunately, the film did not meet the expectations of the audiences as well as the trade The film released on January 25th, 2019 and ended up as a debacle at the box office The films rights were valued around 22 crores but in the end, the film ended up collecting only 1282 Cr worldwide
Akhil Akkineni pinned a lot of hopes on the film Mr. Majnu but unfortunately, the film did not meet the expectations of the audiences as well as the trade. The film released on January 25th, 2019 and ended up as a debacle at the box office. The film's rights were valued around 22 crores but in the end, the film ended up collecting only 12.82 Cr worldwide.
Here are the area wise closing shares of Mr. Majnu:
Nizam: 3.90 Cr
Ceded: 1.48 Cr
Nellore: 0.41 Cr
Krishna: 0.82 Cr
Guntur: 1.20 Cr
Vizag: 1.31 Cr
East Godavari: 0.72 Cr
West Godavari: 0.58 Cr
Total AP & TS Share: 10.42 Cr
Karnataka: 1.15 Cr
USA: 0.75 Cr
Rest: 0.50 Cr
Total WW Share: 12.82 Cr
Akhil and Nidhi Agerwal played the leads in the film. Directed by Venky Atluri, the film was produced by BVSN Prasad.