Life on terra firma had its genesis in oceans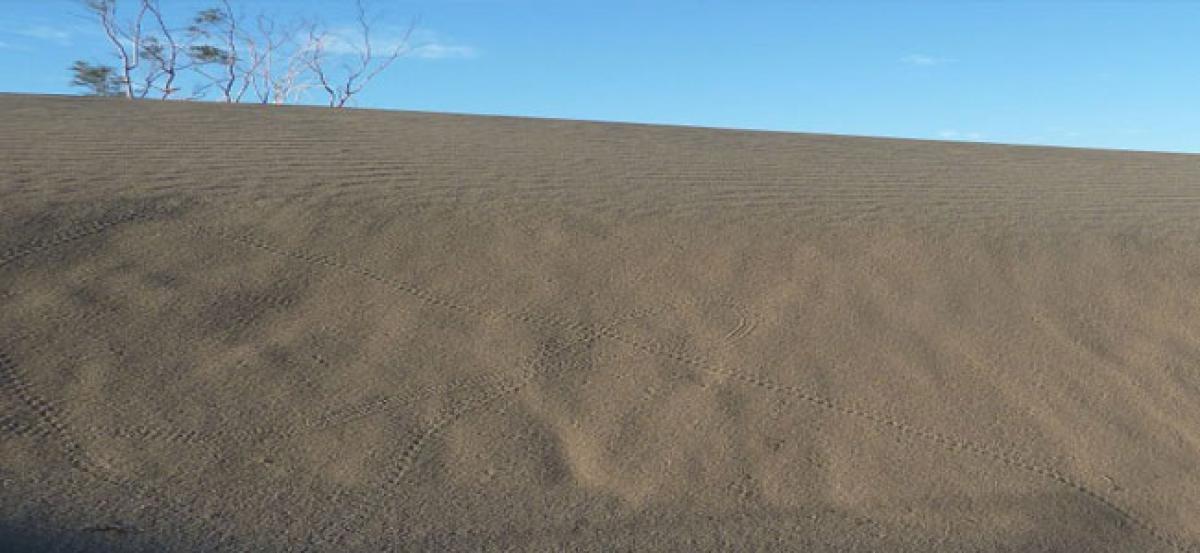 Highlights
Scientists are now confident animal life on solid ground started with a few short bursts of marine creatures making the leap from the oceans. New research at the University of Portsmouth also paints a clear picture of how animals rapidly spread out and changed once they made the leap. The research, led by Dr Nicholas Minter of the University's School of Earth and Environmental Sciences, is publish
Scientists are now confident animal life on solid ground started with a few short bursts of marine creatures making the leap from the oceans. New research at the University of Portsmouth also paints a clear picture of how animals rapidly spread out and changed once they made the leap. The research, led by Dr Nicholas Minter of the University's School of Earth and Environmental Sciences, is published in Nature Ecology and Evolution.
The first study to use trace fossils – the footprints of animal behaviour such as tracks and burrows – shows how a major evolutionary step for the Earth, the colonisation of land, took place. The initial invasion happened across the world, from the fringes between land and oceans, followed by expansion later into floodplains, rivers, deserts and lakes.
It is the first time such a pattern has been identified using trace fossils to track the evolution of animal behaviour, their modes of life, and the ways in which they interacted with their new environments.Dr Minter said: "When the first animals emerged from the oceans they had a blank canvas, there were no other animals there and so they diversified rapidly both in how they behaved and in the ecological roles, or the part they played, in the theatre of life."
This evolutionary step-change – an early burst of rapidly adapting and diversifying to new environments, followed by a long period of little change – has been seen in the shapes and sizes of animals but this is the first time it has been shown for their behaviour. The creatures which made the leap to land represent just a handful of the marine population, with spiders coming from the same group as crabs, and slugs and snails coming from the same group as squid and cuttlefish, for example.
"Not many from any one group, or Phylum, made the transition from sea to land or fresh water," said Dr Minter. "What's surprising is the leaps in evolution follow the same pattern – an early evolutionary burst of rapid diversification and a long period of relative calm –
each time animals conquered new habitats, first the margins between sea and land, then floodplains, followed by rivers, deserts and lakes. "Each burst was an evolutionary experiment, yet the results are very similar."