Punjab to boost employment opportunities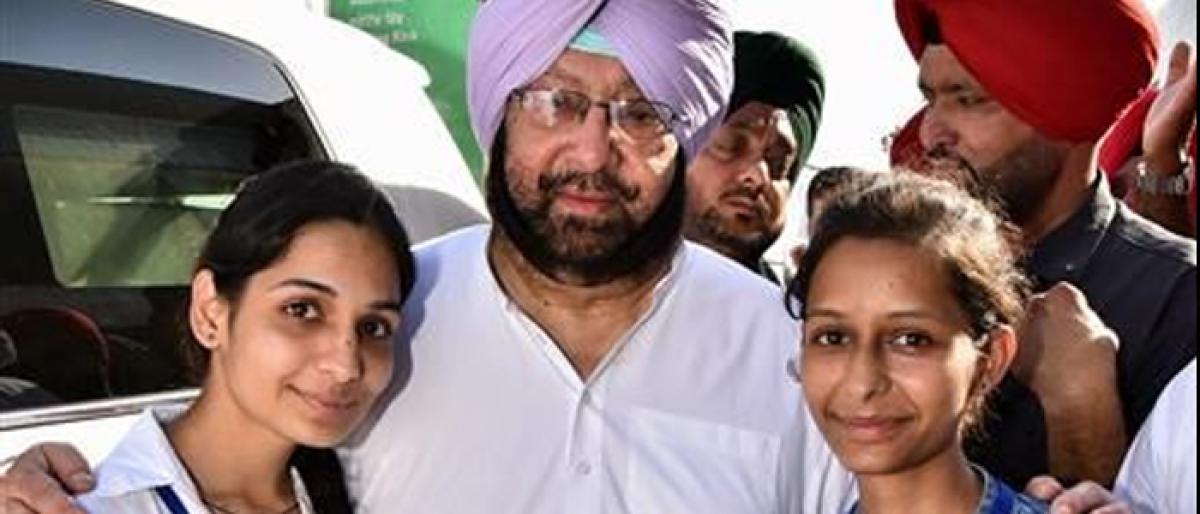 Highlights
The Punjab Cabinet Wednesday approved the setting up of the Punjab Ghar Ghar Rozgar and Karobar Mission PGRAKM, which is aimed at giving a fillip to the state governments employment driveThe chief Minister will be the Chairman of the Governing Council of the mission The mission will be registered as a society under the societies Registration Act, 1860, an official spokesperson said after a
​Chandigarh: The Punjab Cabinet Wednesday approved the setting up of the 'Punjab Ghar Ghar Rozgar and Karobar Mission' (PGRAKM), which is aimed at giving a fillip to the state government's employment drive. The chief Minister will be the Chairman of the Governing Council of the mission. The mission will be registered as a society under the societies Registration Act, 1860, an official spokesperson said after a meeting of the Cabinet, chaired by Chief Minister Amarinder Singh.
The move is aimed at facilitating every job seeker in securing wage or self-employment in Punjab, India or abroad. The Ghar Ghar Rozgar is a flagship programme of the Punjab government, with a focus on according top priority to employment generation.
According to the spokesperson, the proposed society would focus on creation of necessary framework to facilitate wage and self-employment for the unemployed youth of the state, besides improving employability through skill training/skill upgradation. It would also identify areas having potential for employment generation and would strive to harness that potential with government intervention.
Outlining the objective of this employment initiative, the spokesperson said the Mission would give the necessary impetus to the government's employment thrust and facilitate job seekers for placement in government, private jobs, overseas employment and skill training as per their aptitude and skills. The mission would also offer a platform for major job and entrepreneurship ventures, and bring employers and employees together.
Greater thrust would be laid on creation of more jobs and entrepreneurs under this mission, which would also coordinate and monitor the work of District Bureaus of employment and enterprises, spokesman said. The mission would also create an exhaustive data base of unemployed persons in various households in the state. This would help ensure at least one job or source of employment/self-employment in each household.