PYP Job Alike Session stresses on teaching, learning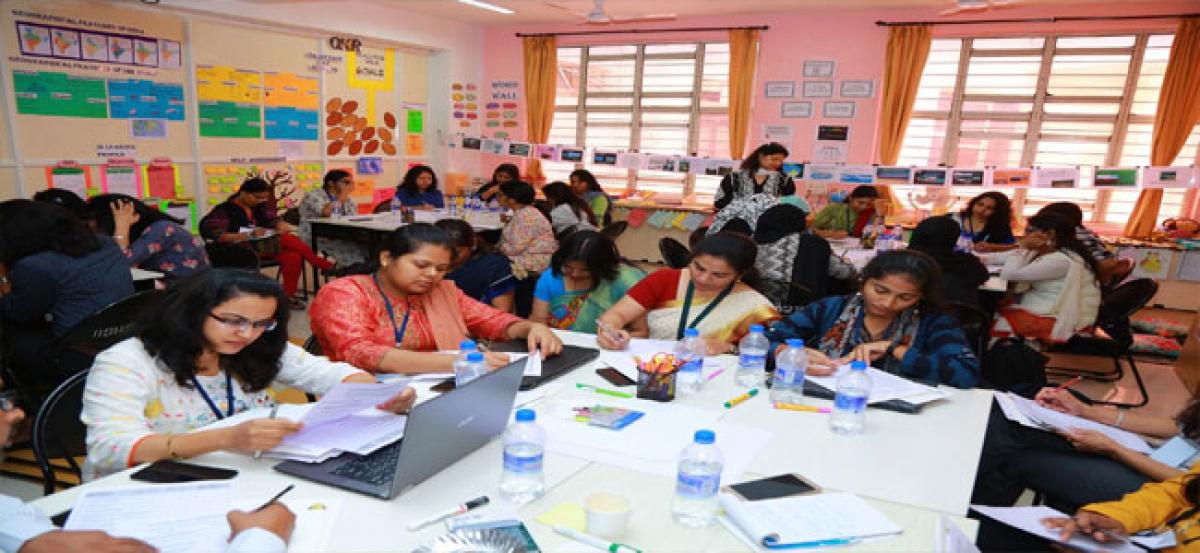 Highlights
A whole lot of learning took place at the gathering of PYP Job Alike Sessions conducted by the South Asia IB Schools Association SAIBSA at Indus International School IIS Hyderabad on Saturday
Hyderabad: A whole lot of learning took place at the gathering of 'PYP Job Alike Sessions' conducted by the South Asia IB Schools Association (SAIBSA) at Indus International School (IIS) Hyderabad on Saturday. The day-long event, which was segmented into various breakout sessions, witnessed approximately 300 educators from several IB schools from across the South Asian region.
Some of the sessions covered the topics such as 'Teaching and Learning'; 'Concept Based Learning'; 'Best Practice In Curriculum Planning'; 'Assessment and Making Tran disciplinary Connections'; 'Arts and Physical Education', 'Digital Citizenship' to name a few. All the topics were covered by IB qualified educators from various IB schools. "The purpose of education in the 21st century has been redefined. It is to educate the heart and mind and not the brain alone, in order to prepare a child to be a lifelong learner, to give meaning to life and unlock human potential to succeed in a Volatile, Uncertain, Complex and Ambiguous (VUCA) world." said Lt.
General Arjun Ray PVSM, VSM (Retd.) (CEO, Indus Trust) while addressing the IB fraternity in his key note speech at the beginning of the event. SAIBSA was established in the year 2001, to nurture the growth of the IB movement in South Asia and help many more teachers and students benefit from IB's unique programs. The SAIBSA fosters a sense of IB school community in the South Asia region by promoting a greater understanding and implementation of the IB in schools by providing a collaborative network of professional support, keeping in mind the aims and objectives of the IB. Indus International School Hyderabad (IISH) being one of the finest IB World Schools in the South Asian region saw a huge participation of home tutors, specialists, and facilitators at the IB PYP Job Alike Sessions.
"Today's SAIBSA session held at Indus Hyderabad, served as an enlightening platform for all the IB teachers by giving them an opportunity to collaborate and have access to latest international pedagogy practices that will eventually help them in enhancing their roles as teachers in educating students of the 21st century. With coming together of various minds from the fraternity, it helped everyone to gain better insights into what contributes to the whole-education of the child." said Nuwaira Pasha,