Explore Opportunities in Overseas Education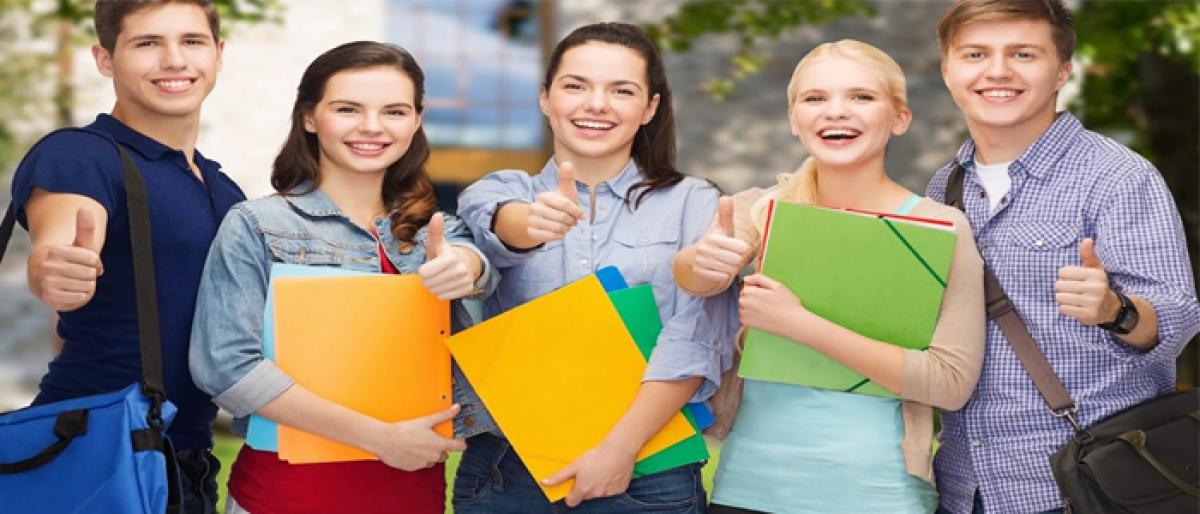 Highlights
Education is an important part of any individuals life span It not only helps to kickstart a flourishing career but also widens the horizon to give a positive outlook to ones personality Students today are readily opting for higher education in a foreign destination However, the plethora of options and too many choices make this dream a challenge for many to achieve
Education is an important part of any individual's life span. It not only helps to kick-start a flourishing career but also widens the horizon to give a positive outlook to one's personality. Students today are readily opting for higher education in a foreign destination. However, the plethora of options and too many choices make this dream a challenge for many to achieve.
The Universities abroad offer a variety of degree courses at Under Graduate Level, but a student aiming for international education should consider many factors while choosing the university. These factors include languages known, budget, aptitude, suitable country and future plans. Many students become a victim of incomplete research and end up getting an admission in a university of less credibility.
Options and opportunities for overseas education have increased by leaps and bounds over the last decade. State-of-the-art infrastructure, good exposure and world recognition of the degrees earned by these foreign universities give a flying start to the career of any student. Indian students who are used to a passive learning style get to experience a more engaging and active learning style when studying abroad. Active learning through various factors likes class participation, exchange of dialogues, case studies and practical off and on-campus experience through live projects make learning fun and more meaningful.
Another reason for the increasing popularity of overseas education is scholarships. Students who really want to study abroad in a renowned college don't need to get disheartened or upset, if there is a financial constraint. Many scholarships are available for higher education across the globe. Studying abroad not only includes fees but also buying extra books, lodging, healthcare and many other expenses which are a part of living in a foreign country. All these expenses are not affordable for every family even if the student is brilliant. Scholarships play a major role in accomplishing goals and are like a blessing in disguise to fulfill dreams of many students. Scholarships have made life easier of many students aspiring to go abroad for higher education.
Another prominent reason for choosing universities internationally is exposure. It provides a holistic environment which helps a student to learn and grows in his/her area of specialization. Interaction with the faculty provides a global perspective on any issue. They get to examine very closely global issues and ways to tackle on a wider podium. International education has gained immense popularity among Indians because of quality of education.
The rank of top Indian universities in comparison to average international universities is low. Students feel to go outside India to get education from the pioneers and also the practical implementation of the same. Universities all over the world have seen a constant rise in the number of Indian students enrolling for a degree away from their home country. The main reason behind their choice is the fact that the Indian job market recognizes a degree from an international university more than any degree from an Indian university.
Some of the major destinations for international education are:
1.Canada
2.Germany
3.Australia
4.United States
5. New Zealand
According to a recent survey, around 14% of all the students in Canada are Indian students. Many immigration policies have been changed to bring many benefits to Indian students making Canada one of the most favorable destinations to study abroad. Some of the advantages for Indian students are that Canada is an English speaking country. High Quality of life and cosmopolitan environment are another factors making Canada a most sought after destination to study abroad. Some of the top-ranking universities in Canada are: York University, University of British Columbia, University of Toronto, University McGill and University of Waterloo to name a few.
Germany is another favorite destination to study abroad. Indian students find Germany convenient as most of the courses have their tuition fees waived off. Universities in Germany offer many scholarships and provide an extensive focus on research to the students. It will help provide an advantage of getting in advance level research to everyone. Some of the top rank universities are Justus Liebig University Giessen, Karl Sruhe Institute of Technology, University of Bonn, RWTH Aachen University and University of Mannheim.
One of the reasons why many Indian students select Australia is the fact that the visa application process for many Asian students has become more relaxed in terms of financial requirements. Australia is a multicultural and friendly environment. International students in Australia can work up to 20 hours a week and after graduation, they can also benefit from a post-study work visa. Additionally, the Australian government has initiated a Professional Year Program dedicated to all graduates of accounting, information technology and engineering programmes, allowing them to work in a local company.
United States has always been a most sought after destination for foreign education. Some of the top Universities are Georgia Institute of Technology, MIT, University of Caltech, Washington State University, Northeastern University, Michigan State University and Texas A&M University and University of Colorado Denver.
If you aim to study in New Zealand than think no longer and take that giant leap in your career graph. New Zealand attracts students as it provides easy entry procedures. It is a great destination with affordable costs. An emphasis on research and practical exposure makes it dear to all the students. University of Auckland, University of Otago, University of Canterbury and University of Wellington are few of the top universities.
For More Info, visit - https://www.prathamonline.com/SAT-Overseas-Education/
Reeturaj Goswami - The Writer is the Product Head, PRATHAM International Education Desk